I held my breath as I waited for the six words that would signal the game had truly begun.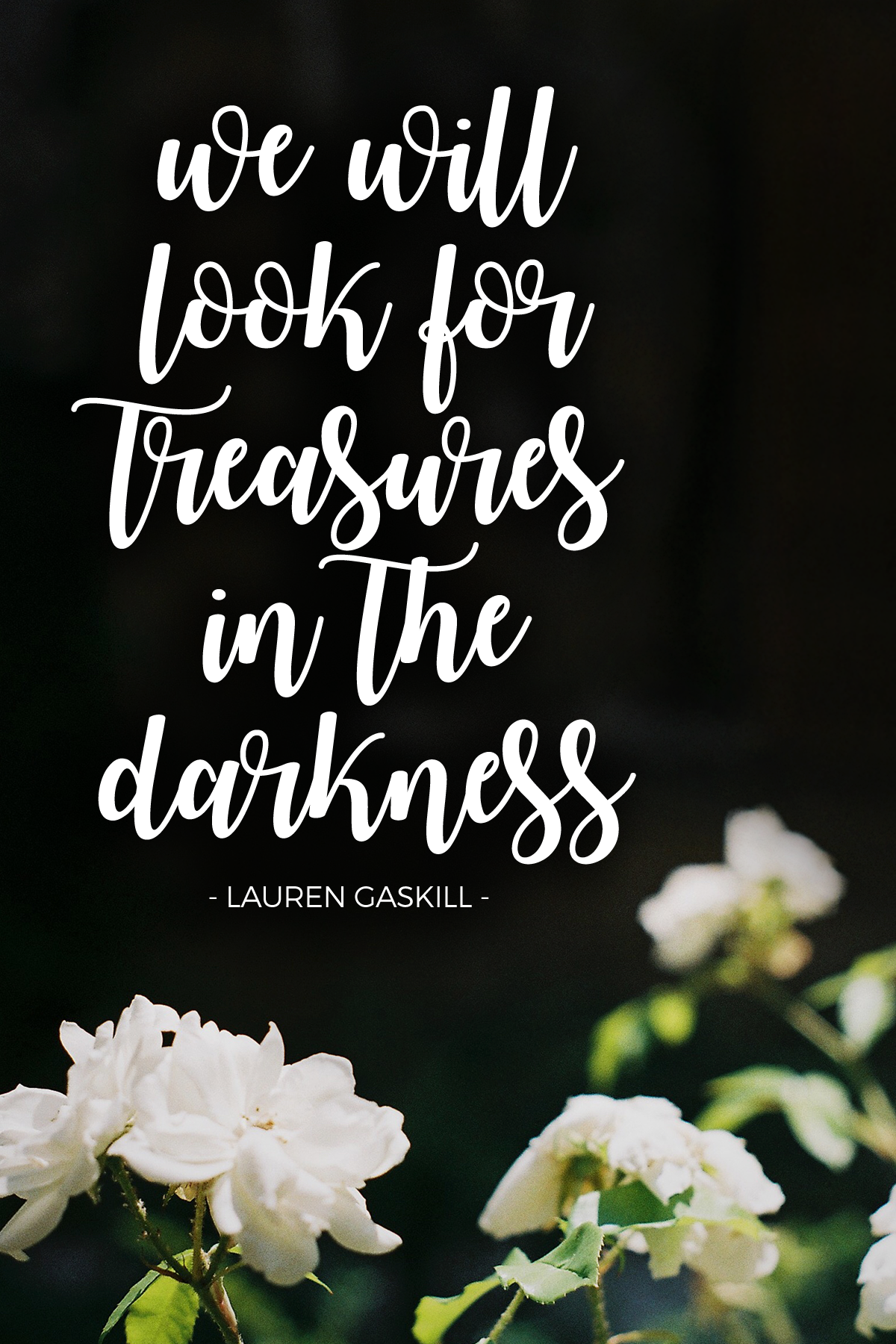 Ready or not, here I come!
My cousin's shouts came from the downstairs kitchen, but I could hear her loud and clear from my hiding place in the finished part of my grandparent's attic. Of all the places and things I could've hidden in, I'm not sure why I chose an old moving box, but that was where I found myself. Cold. Alone. Silenced. And in the darkness.
Time passed, but with no watch to gauge time there was no way for me to know how long I'd been sitting in the box waiting to be found. After what felt like hours, I started to wonder if anyone was even going to find me.
I looked around inside the box, which had grown stuffy and uncomfortable, and furrowed my brows as my stomach growled. We had started playing hide and go seek while gramma was preparing grilled cheeses for lunch, and I needed food. Fast. I had two options: Give up the game or wait it out and pray that someone would find me before I started eating the cardboard box out of desperation.
I stuck my hands in my coat pockets and let out a deep sigh, surprised when my long, winded breath was met with the sound of something crinkling. I felt around in my coat pocket to discover the source of the cellophane-like noise: a sleeve of mini doughnuts.
JACKPOT!
Even though I was cold, alone and uncomfortable, this simple delight was all the treasure I needed to make it through my time of waiting in the darkness.
Have you ever been stuck in the darkness?
Not the hide-and-go-seek kind of darkness, but the real, earth-shattering kind of darkness?
Hold on, sister. I've been in that darkness too, but I can tell you light is coming — a glorious light that the darkness can never overcome (see John 1:5).
Most of us would never choose to be in the darkness, but for the days, weeks, months or years we find ourselves there, God promises to do something marvelous for us. In Isaiah 45:3, God promises to give us treasures hidden in the darkness — secret riches. "I will do this so you may know that I am the LORD, the God of Israel, the one who calls you by name," He says.

What a gift. What amazing grace.
We are not alone in our darkness, and we are never without hope.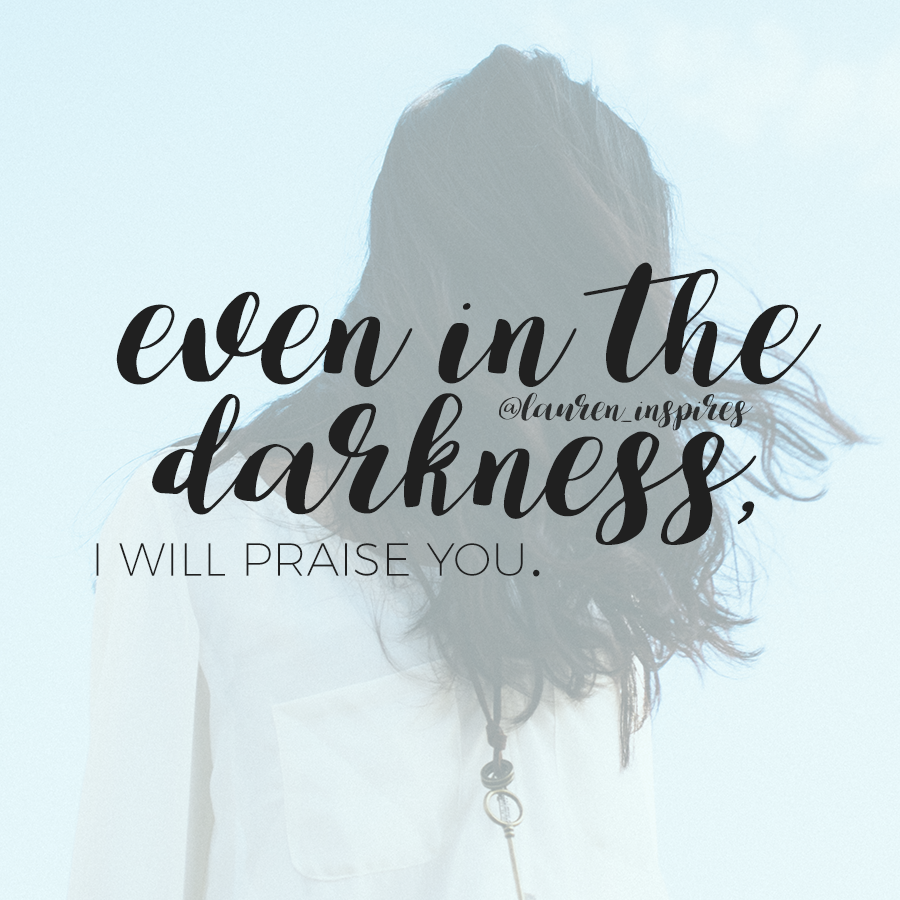 While I wouldn't wish darkness on any one of you, I am thankful for the deep darkness I have already faced in my 25 years of life. Because of the darkness, I have learned to rely on God to be my source of strength. Because of the darkness, I understand that the only thing good in me is Christ. Because of the darkness, I have learned to live a fully surrendered life.
Don't fear the darkness, sweet friend. And remember: the Jesus inside of you is stronger than the darkness that tries to overtake you.
Want to go deeper and learn more about how God brings us treasures in the darkness? Don't miss the latest Finding Joy Podcast episode!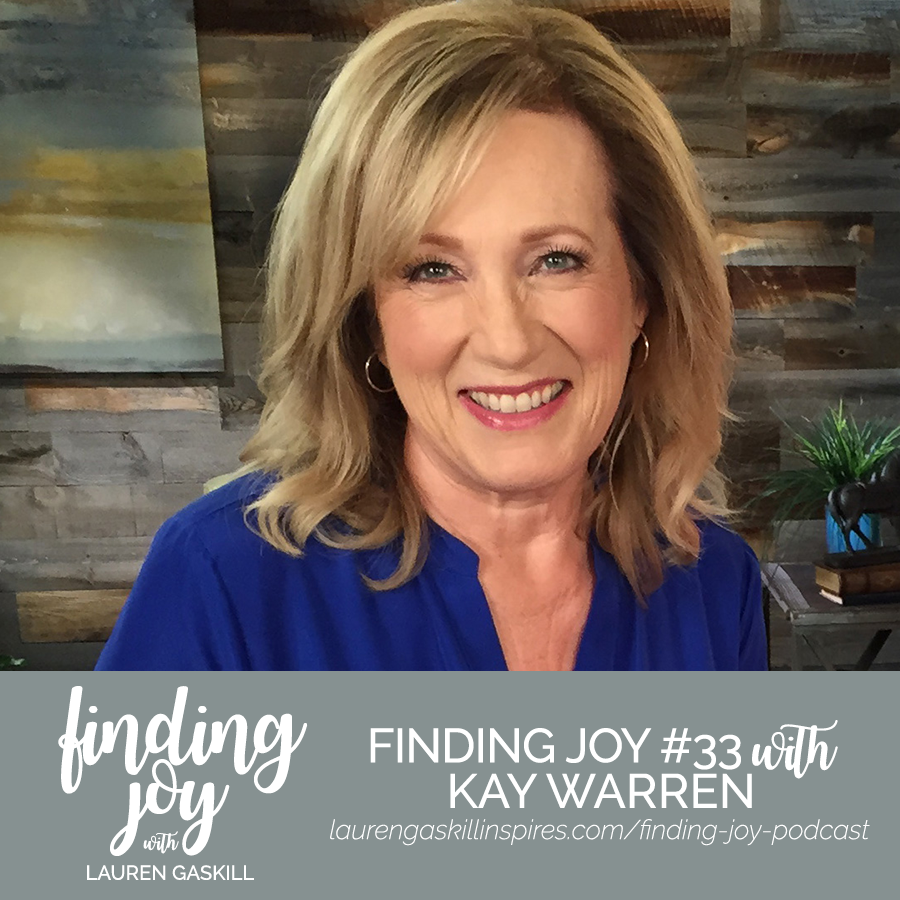 In our conversation, Kay and I talk about:
The true definition of joy.

How even in our darkness, God shows us that He is good by His faithfulness to us.

Her new book, Sacred Privilege, and the importance of building resilience in ministry.

How to keep an eternal perspective in the face of trials.
Kay encourages us to never stop looking for those treasures in the darkness. Even when hope seems impossible, God is our hope!
Finding Joy is a podcast dedicated to bringing you encouragement and inspiration in all of life's moments — the good, bad and everything in-between.
Links from the Show
"The Treasures of Darkness" talk
You and Me Forever: Marriage in Light of Eternity

Choose Joy: Because Happiness Isn't Enough

Sacred Privilege: Your Life and Ministry as a Pastor's Wife
Connect With Kay
Facebook | Twitter | Instagram
Sacred Privilege book giveaway

How to Listen to the Finding Joy Podcast
You can listen to the podcast here on this blog, or by subscribing to the podcast through iTunes.

Subscribe to the iTunes podcast HERE.
Review this Podcast
By rating this podcast or writing a short review, you can help others find the Finding Joy podcast more easily! Click here to head over to iTunes and rate Finding Joy.
Give to the Podcast
Click here to learn more about how you can financially support the The Finding Joy Podcast.
*Links in this post may be affiliate links. If you purchase using one of these links, I will receive a small commission. Thank you for supporting the ministry of the blog!