Last night my husband and I went to our first Minnesota Wild game of the season. Although it was only a preseason game, we were excited to get back into an arena to watch our favorite sport, and we couldn't wait to see the puck drop. Amid our excitement, neither of us expected an Ehlers-Danlos Hypermobility flair to ruin our fun.
But that's the thing about chronic illness — you never know when it's going to strike.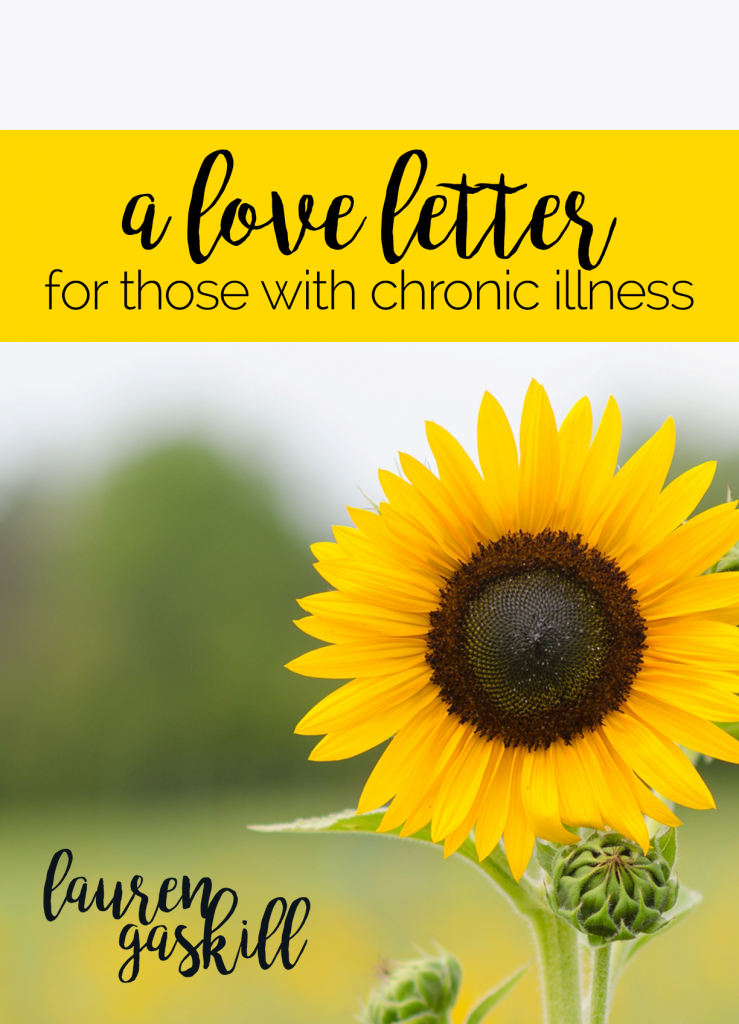 Because our tickets were in the nosebleeds, we stood on the lower level in the back row to get a better view for the second period. Not even 10 minutes had gone by and my feet, knees and hips began to cry out in pain. But instead of telling my husband I needed to sit down, I tried to suck it up.
Any normal person should be able to stand up for 20 minutes, I told myself. But I wasn't normal. I was sick. Forever sick.
20 minutes later, we left the game and I could hardly walk to the car. I cried out to my husband, "Why can't I just be normal? I want a new body! I cannot keep living like this. Do you know what it's like to live in pain every single day of your life? Do you know what it's like to hate your body and want a new one? Do you know what it feels like to have your whole body feel like it's a nuclear war zone?"
But he couldn't know what it's like, because he doesn't know what it's like to live with a chronic illness. And that's when I realized how desperately I needed to become connected with others who suffer from chronic pain. I needed to know that there were others out there who felt the way I do. I needed to know that there was a light at the end of the tunnel.
My faith in God is a life preserver for sure, but beyond that I needed to make connections with others who are going through a similar struggle. After all, isn't that why we're here? To help each other out? To point each other to Christ? To offer grace and love to those around us?
That's why I wrote this love letter. I don't know what you're going through — if you're a spoonie or just know someone who is. But I wrote this for you. Because these are the words I wanted to hear so badly last night — the words I need to read every day to remind myself there is always hope. My hope is that, whether you're in a flair or not, it can comfort and encourage you today.
Dear Positively Lovely One,
My heart and soul goes out to you in this time of struggle. I want you to know first and foremost that you are not alone. You may feel like no one around you can relate to you. You may feel like you can't even explain what's going on in your own body. You may feel like living another day is too tall of an order. But dear friend, know that you are not alone. I feel your pain. I am walking this road with you and like the Psalmist says in Psalm 88, I, too, have felt like the "darkness is my only friend."
I know what it's like to long for a new body. I know what it's like to feel angry and full of sorrow over not being able to function like a "normal" person. I know what it's like to lie on the floor and sob until you feel like your lungs are going to give out. I know what it's like to wish for a different life. I know what it's like to question God's plan and beg for a miracle. I know, Positively Lovely One. I know how hard this road is to travel.
I want you to remember: All of the pain you are experiencing right now — all of this suffering — is temporary. Do not forget this, sweet friend. You will get through this. There will be better days. I promise you that. Whether or not God delivers you from your chronic illness, always remember that he will never give you more than you can bear. He is your lifeline. He will carry you. He cares for you. He cries with you. He loves you.
I don't know why you and I have to experience this kind of pain here on Earth, but I do know everything happens for a reason, and God will use everything for our good. This life of pain may feel hopeless and depressing, but there is much to be joyful for. Remember the good things. Remember to count your blessings. Remember that you are here for a reason. God isn't finished with you yet.
I want you to give yourself some grace right now. Remember: You did not do this to yourself. Your chronic illness is not your fault and it does not define you. Give yourself permission to cry, lean on others, surrender everything to Christ and even be held. Go at your own pace and don't be concerned with what everyone else is doing. Take care of yourself and don't be afraid to express your feelings to those around you.
Finally, Positively Lovely One, like Paul says in Philippians 4:8: Whatever is true, whatever is noble, whatever is right, whatever is pure, whatever is lovely, whatever is admirable — if anything is excellent or praiseworthy — think about such things. This, too, shall pass. Keep your face toward the sunshine.
All my love and lots of hugs,
Lauren
Get uplifting content delivered to your inbox weekly! Click here to sign up for the free Making Life Sweet newsletter!