Her voice kept my feet steady as I struggled to put one foot in front of the other. "Oh, sweetheart, you don't look good. Are you OK?" It was a serious, honest question, but I couldn't help but chuckle. The tone of her voice made it clear I looked as bad on the outside as I felt on the inside.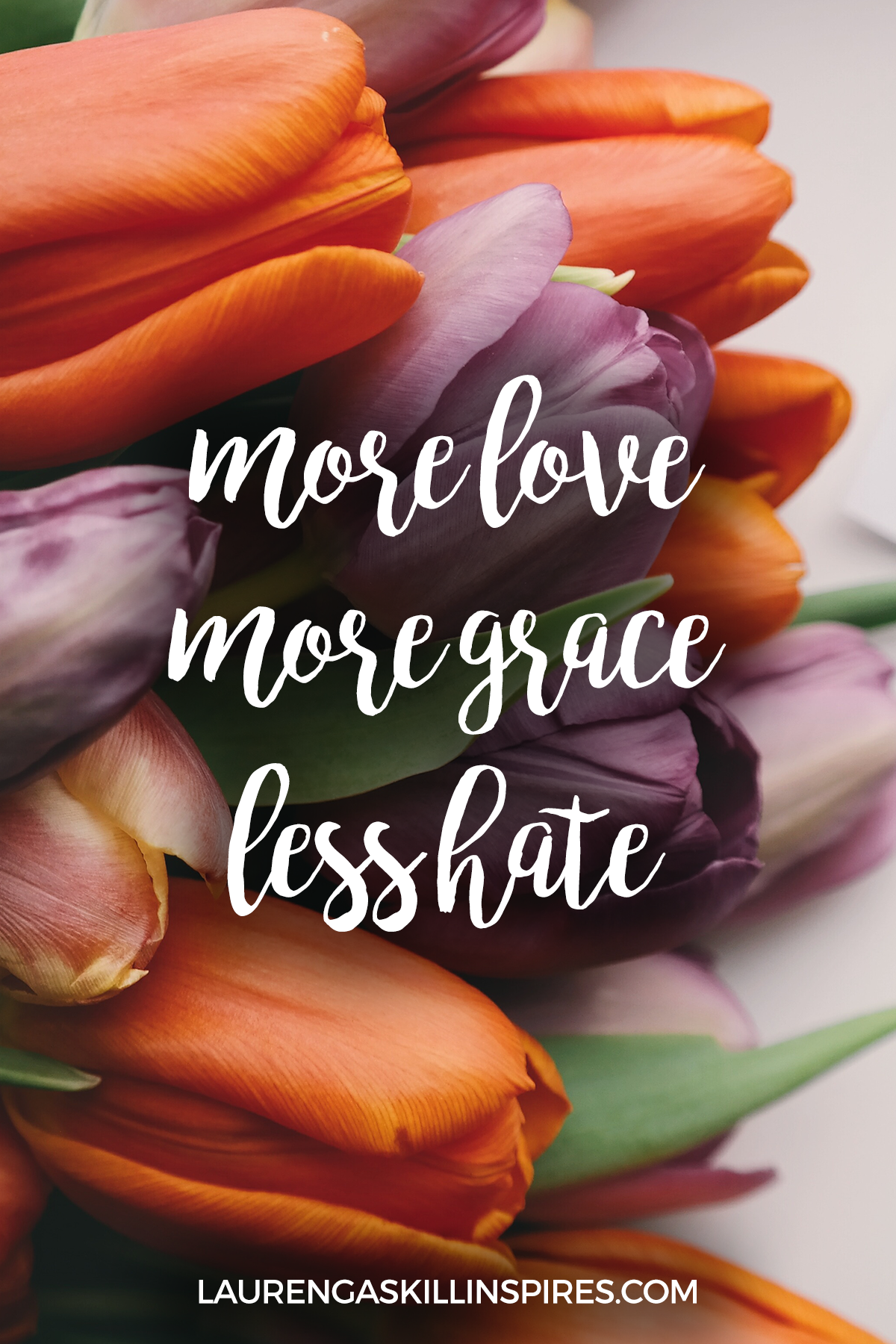 After having sinus surgery just four days before, I felt helpless. My husband was away on business. Most of my family and friends lived far away. And here I was, struggling to make it from one end of the apartment hallway to the other.
I laughed for a moment, then told her the whole story. Maybe she could offer a word of encouragement. Instead, she offered her story.
Turns out, not only had her siblings experienced sinus surgery, but she had also been through multiple surgeries. She knew what it was like to feel helpless, alone and afraid. She knew the struggles that come with every minute that you're under anesthesia and on drugs. She knew just how much a soul needs help, love and encouragement during the healing process. And so, while my husband was out of town, she took it upon herself to be my saving grace.
She took my dog out every day. She texted me to check in on how I was feeling. She invited me over for dinner. And when nausea hit me hard, she even brought me ginger ale and Saltines. Bless this woman. Oh, what grace.
The best way to show grace to others is to remember what was once done for you when you were in their shoes.
This is easier to know than it is to live out, as many of us already know. The world and the church is full of judgmental, pious, prideful and selfish people — people who are unable to extend grace because they haven't experienced it themselves or have forgotten that part of receiving grace is letting others experience it too.
The world tells us to put our needs before the needs of others. To treat others how they treat us. To repay kindness with kindness and cruelty with wickedness. To judge others based on their race, appearance, sexual orientation, religion, occupation and on and on.
But there is no room for judgment among God's people. That's God's job, not ours (James 4:12). Our job is to love and extend grace. To step up to the holy life God has called us to — not because of anything we have done but because of his own purpose and grace. This grace was given us in Christ Jesus before the beginning of time (2 Timothy 1:19).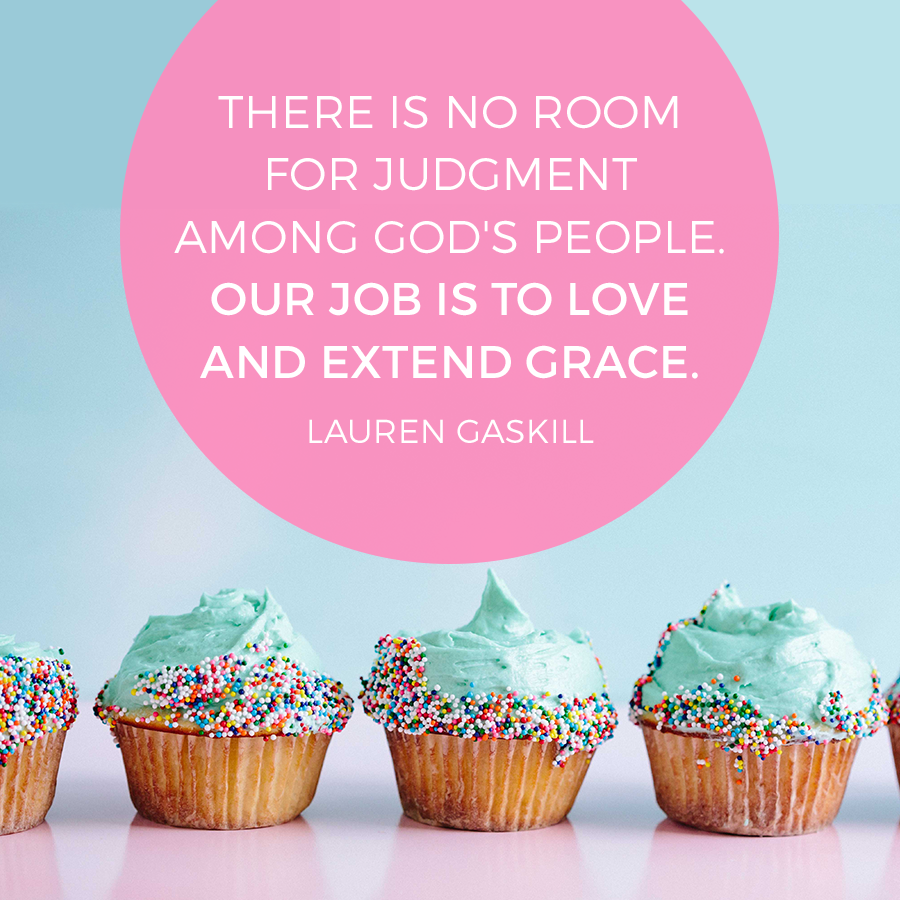 If you're a believer, chances are at one point in your life, you experienced God's grace. Do you remember what it felt like to, for the very first time, feel loved and fully accepted? Not because of what you did, but because of who you belonged to?
When we receive grace, we can't help but want to turn around and give that grace to others. Knowing where we've been and that we don't deserve God's love but He loves us anyways changes everything! So we can't help but spread that love and grace onto other broken and hurting people.
And yet somewhere along the way, many of us have stopped showing others the grace we have so freely received.
We forget about the first encounter we had with God. We make faith about rules instead of what's inside the heart. We get burned and bitterness takes root.
The only solution is a better understanding of God's grace — a reminder of the beauty of the grace we once so freely received.
In a world that is quick to become angry and cast judgement, Jesus tells us that the solution is more grace and more love.
So the next time you find yourself wanting to be angry or cast judgement on someone, pray for a better understanding of God's grace. Pray to be reminded of the grace you received when you first accepted Christ into your life. Ask God to help you show that grace to others in your daily life. Say, Lord, keep me at the Cross. Remind me of the wonders of your love and grace so that I can die to myself and be that love and grace to the people you have placed in my life.
Want to go deeper and learn more about grace? Don't miss the latest Finding Joy Podcast episode!
Our guest, Rachel Dawn, knows what it's like to grapple with the concept of grace, because she grew up in a church that was completely lacking of it. It wasn't until she underwent a divorce and hit rock bottom that she began to understand the incredible, transforming power of grace.
"Up until that time, I had heard that word but it was never modeled for me — I never saw it in play in real life," Rachel says. "Even though I was running as fast and as hard away from God as I possibly could, I began to see that He was still chasing after me relentlessly and passionately. When I had that experience of, 'Oh my gosh, He still wants me anyway even though I'm pushing Him away …' I was able to start over on this spiritual blank slate. It was absolutely wonderful."
Because of grace, Rachel was able to turn her life around and just a few months ago she self-published a book following her journey from Now What? to being fully restored in Christ.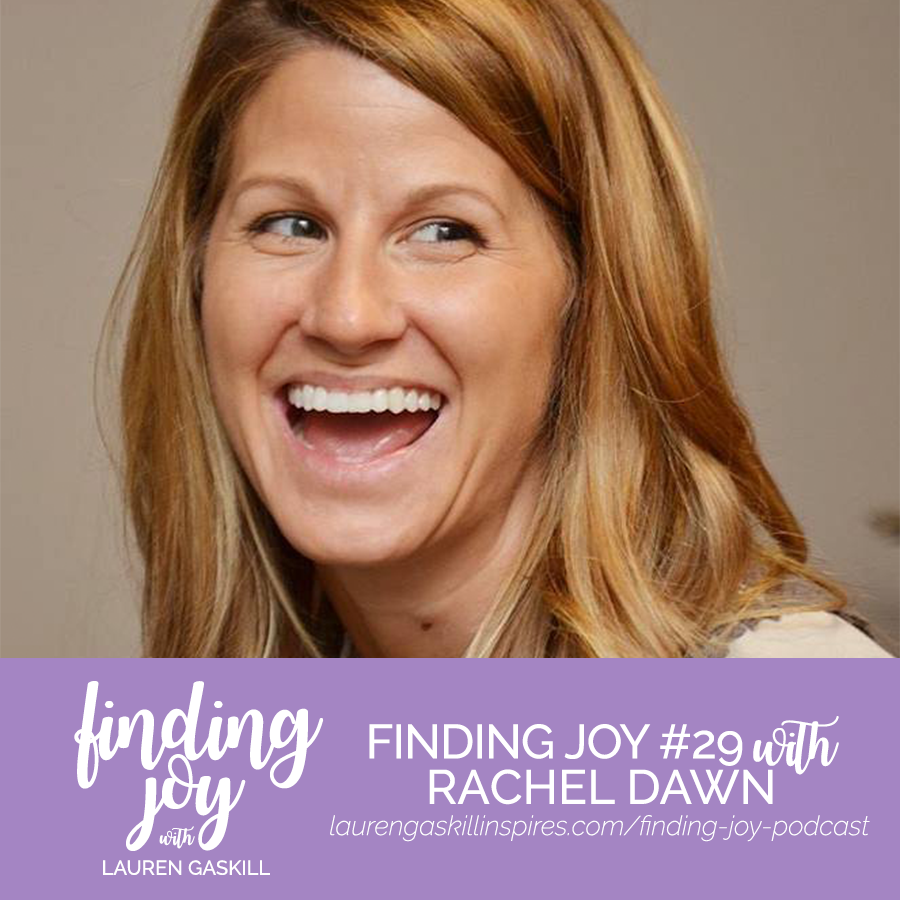 In our conversation, Rachel and I also talk about:
Resources for those looking to grow in their faith.

Why reading the Bible is important — so much more than something to just check off our daily to-do list.

How to move on from a rock bottom experience.
Rachel encourages us to learn how to rest in God's rhythms of grace and embrace the life He meant for us to live — a life full of truth and freedom. Listen to the podcast and enter to win a copy of her book below.

Finding Joy is a podcast dedicated to bringing you encouragement and inspiration in all of life's moments — the good, bad and everything in-between.
This podcast is sponsored by Prep Dish, a healthy subscription-based meal planning service. When you sign up, you'll receive an email every week with a grocery list and instructions for prepping your meals ahead of time. After only 1-3 hours of prepping on the weekend, you'll have all of your meals ready for the entire week.  Check out PrepDish.com/findingjoy to get your first 2 weeks, FREE!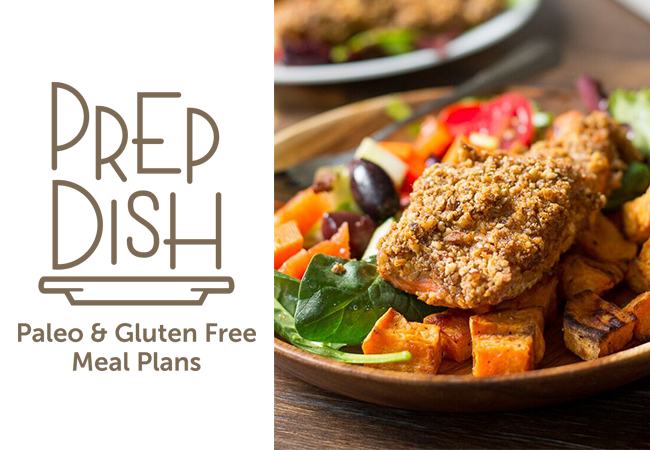 Links From the Show
Connect With Rachel
Facebook | Twitter | Instagram
How to Listen to the Finding Joy Podcast
You can listen to the podcast here on this blog, or by subscribing to the podcast through iTunes.

Subscribe to the iTunes podcast HERE.
Review this Podcast
By rating this podcast or writing a short review, you can help others find the Finding Joy podcast more easily! Click here to head over to iTunes and rate Finding Joy.
Give to the Podcast
Click here to learn more about how you can financially support the The Finding Joy Podcast.