These Peach Barbecue Chicken Sandwiches with Mozzarella, Heirloom Tomato and Arugula are bursting with all of the sweetness of summer fruits and vegetables.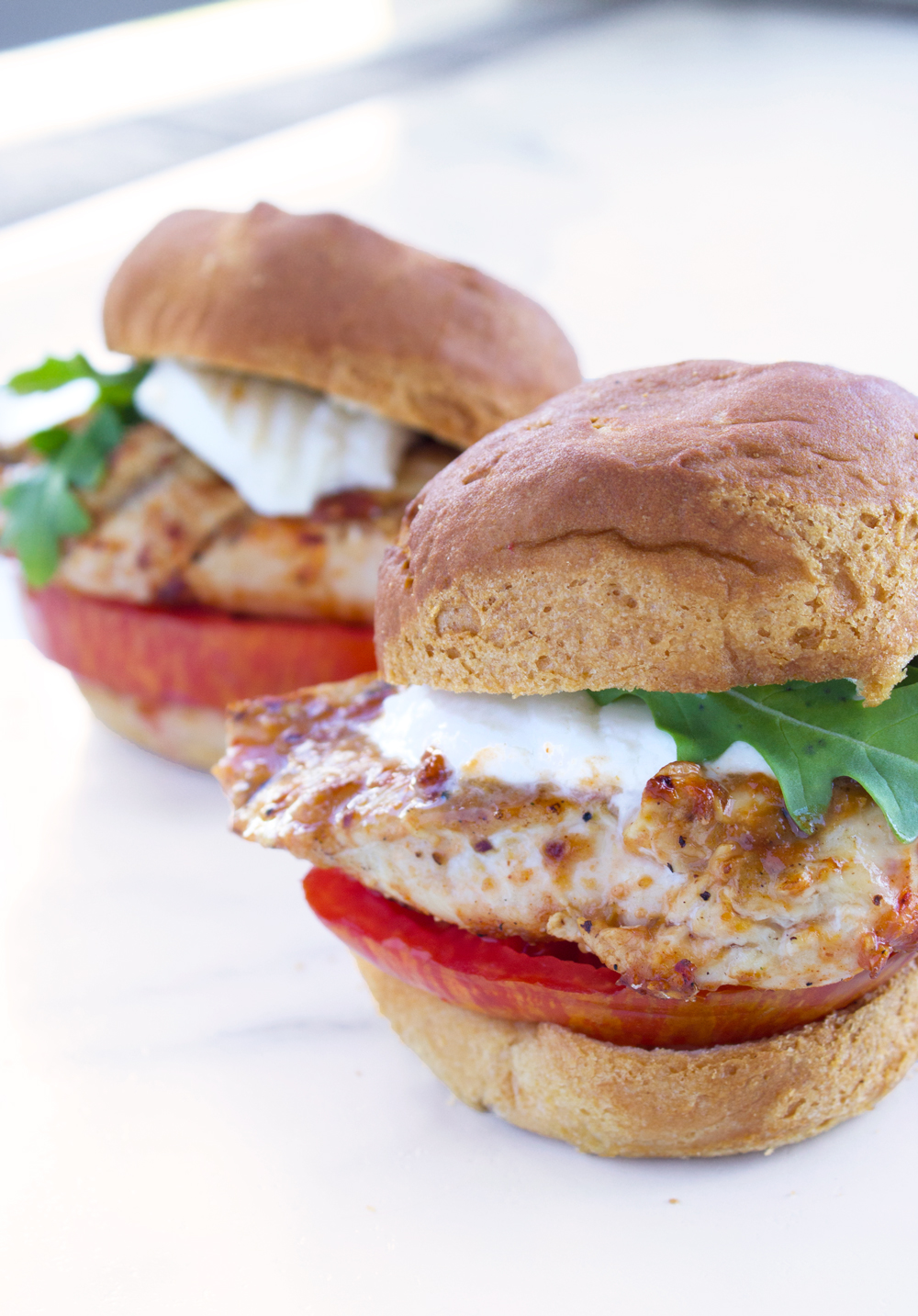 The idea of meeting with a surgeon probably terrifies most people, but after waiting six months to meet with an expert jaw surgeon in Minneapolis, I woke up last Friday morning feeling like Christmas was here. When you wait for something for so long, you get excited about it — even if it means meeting with someone who might one day replace your entire TMJ.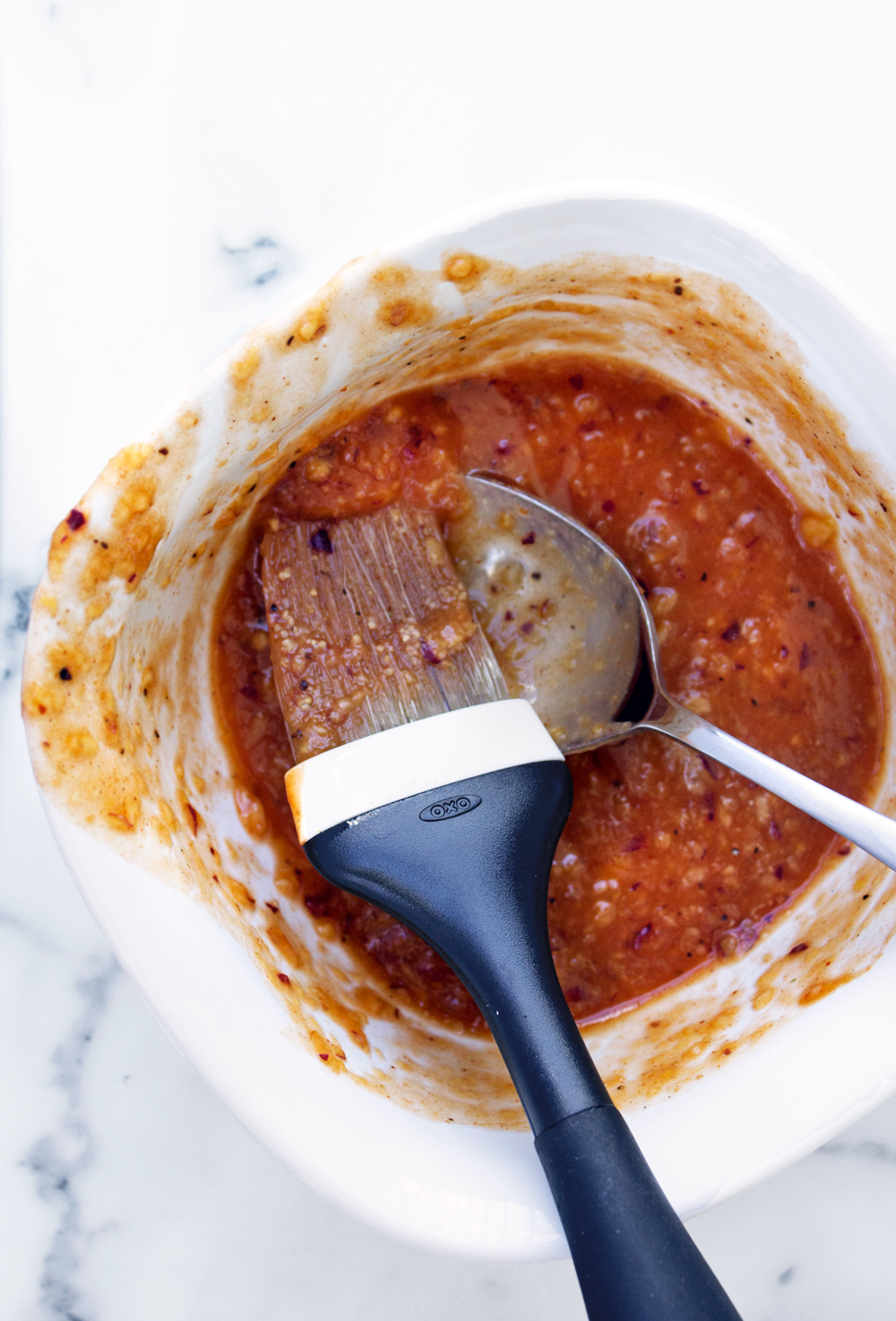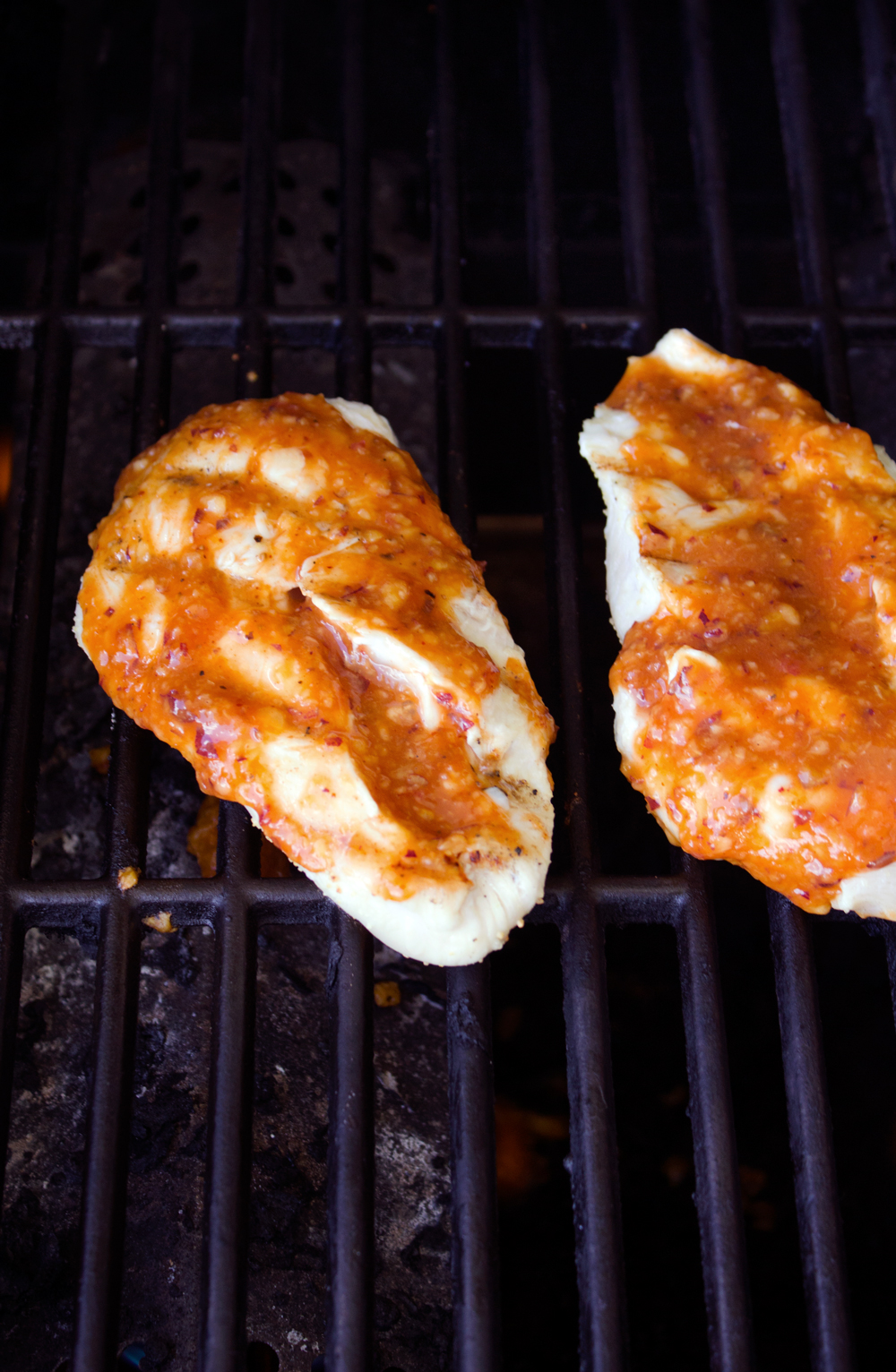 It's weird, really. If you would have ask me three years ago how I'd feel about meeting with a surgeon, I probably would have said terrified and helpless. But God's been doing a work in my heart ever since this Ehlers-Danlos Hypermobility thing started making waves in my life.
I used to be fearful of a lot of things. And that fear led me to want to control everything around me. But thanks to the work of the Holy Spirit in my heart, the longer I live with this disease, the more at peace I become with not being in control, and trusting and relinquishing all control to Christ.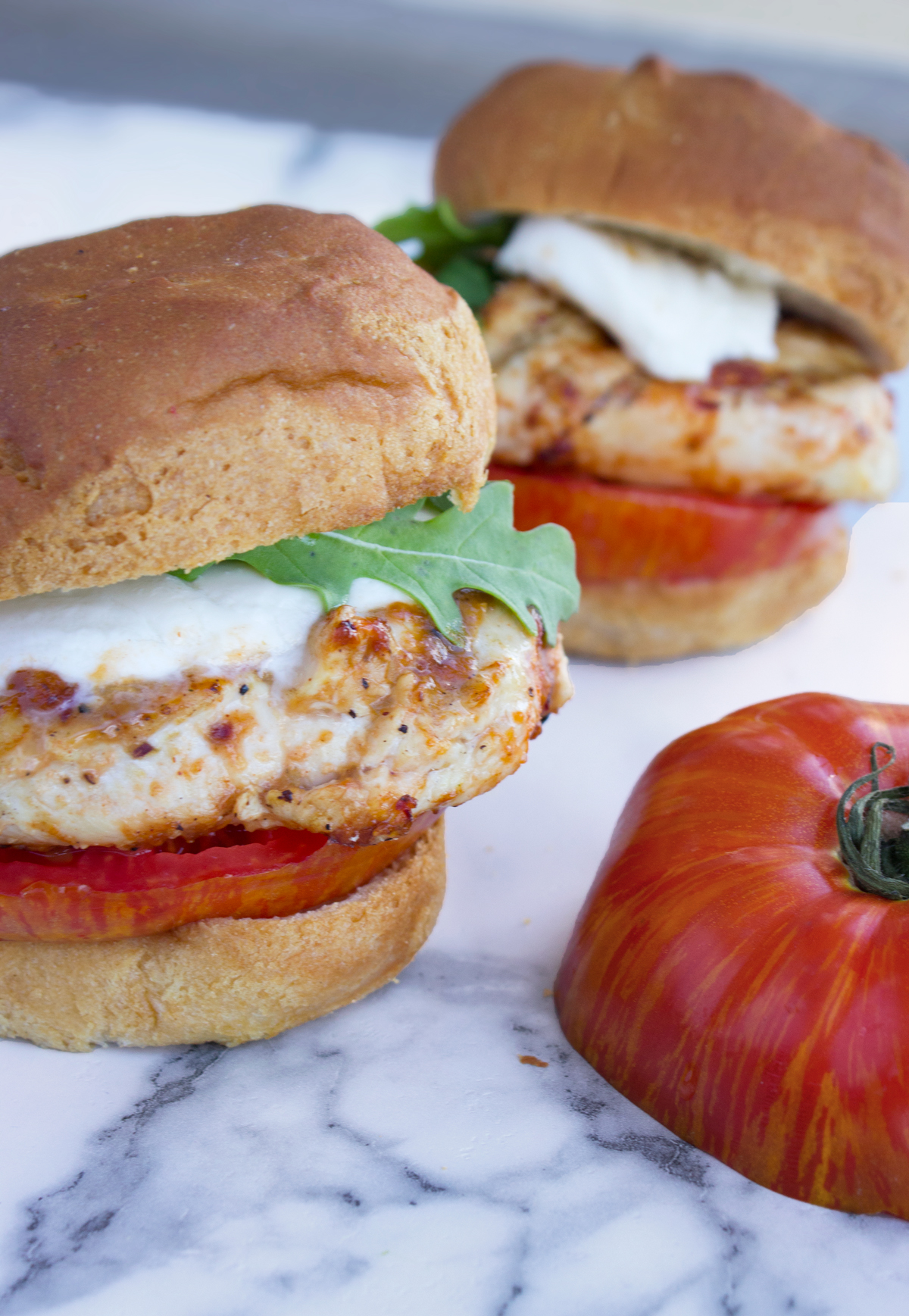 Confession: This is a work in progress. I didn't just wake up one day and never feel the need to control anything. The truth is there's a part of me that still wants to hold on to control. There's a part of me that still wants to control the things and people in my life in order to meet my own personal agenda and avoid getting hurt. That part is getting smaller each and every day, but it's a part of who I am and it's a fight to surrender control daily.
I think at our core, we are control freaks to some degree. We want to live safe, happy and comfortable lives and be successful and appreciated in whatever we do. But here's the thing God's been teaching me: Trying to control every little thing in life is not living at all. And living in a constant state of what I like to call fear-based control isn't the kind of life God wants for His children, either.
"In His hand is the life of every living thing and the breath of all mankind" (Job 12:10, ESV). Because God is in control, we can trust that if we relinquish control to Him, we are able to free ourselves from the burdens fear and selfishness put on our hearts.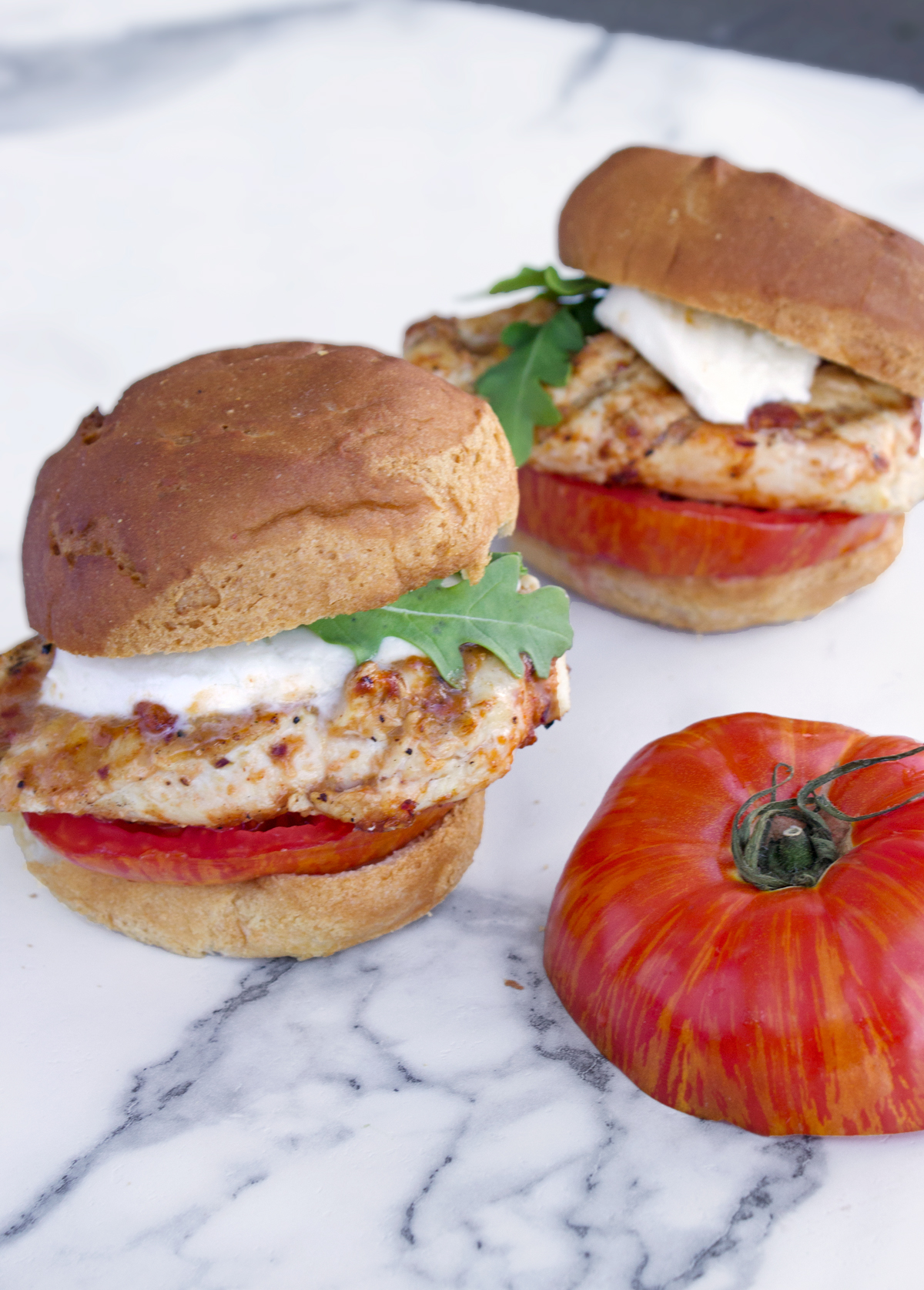 Right now, I can't control how my jaw is degenerating. I can't control the fact that I can't sink my teeth in these Peach Barbecue Chicken Sandwiches (cutting them up allows me to taste them just fine though … and man oh man, are you going to LOVE the mozzarella + arugula + heirloom tomato situation that's going on between the chicken and buns. It's just so summery! And juicy! And healthy, too!). But I can control how I act in the face of such adversity. I can choose not to be afraid. I can choose to trust in God. I can receive peace from Jesus. And I can be excited for the future because I know He's working all things together for my good (Romans 8:28).
Do you struggle with fear or control? What has God been teaching you lately about surrendering those things to Him?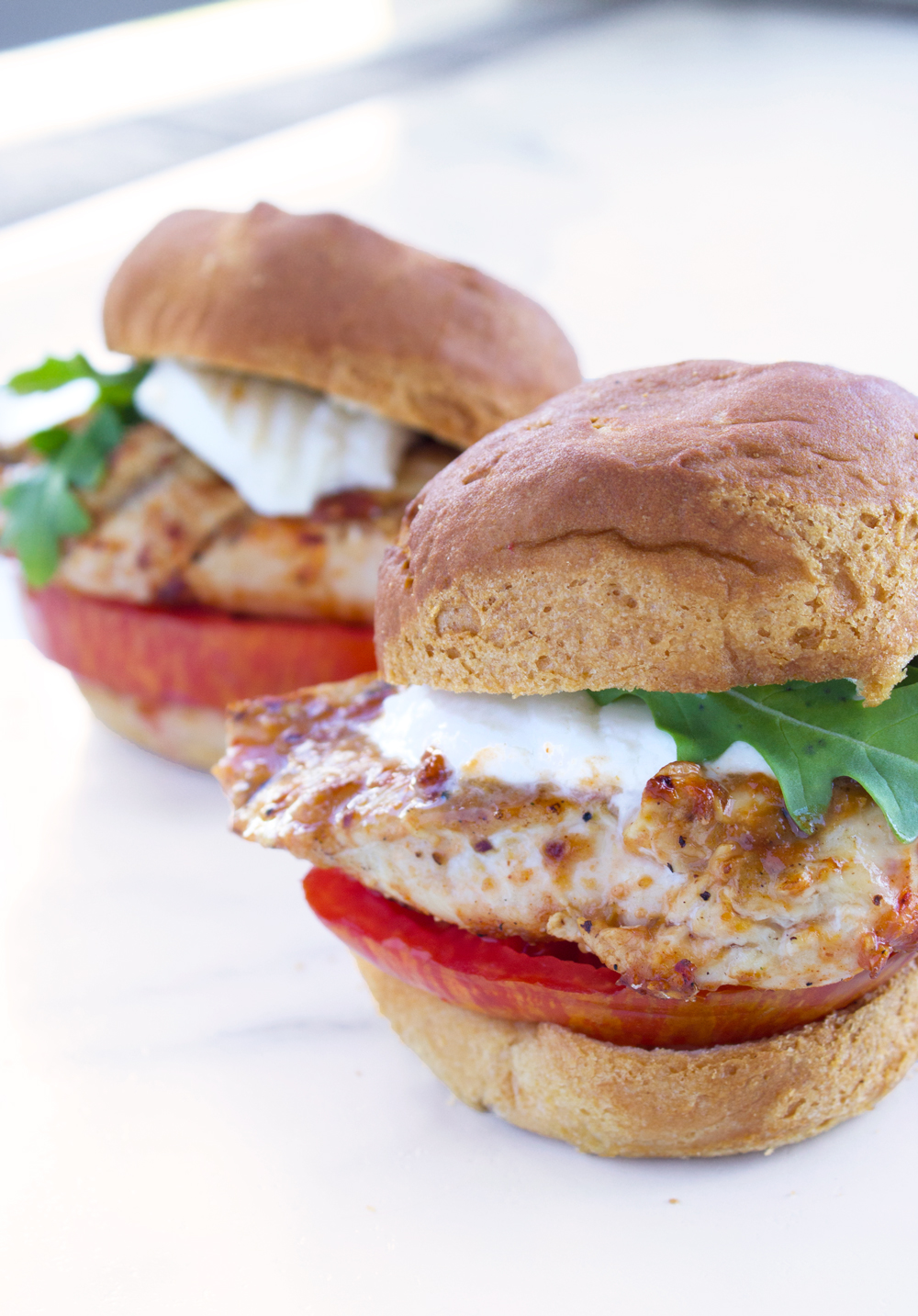 Get food and faith inspiration delivered to your inbox weekly! Click here to sign up for the free Making Life Sweet newsletter!
This is a sponsored post, written by me, and created in partnership with Canyon Bakehouse. All opinions expressed are straight from the heart.
Peach Barbecue Chicken Sandwiches with Mozzarella, Heirloom Tomato and Arugula
Ingredients
4 chicken breasts
1-2 peaches, depending on how peachy you want it to be!
¾ cup your favorite barbecue sauce
¾ cup arugula
6-8 ounces fresh mozzarella, sliced into four thin rounds
1 heirloom tomato, sliced
4 [url href="http://canyonbakehouse.com" target="_blank"]Canyon Bakehouse[/url] hamburger buns
Instructions
Preheat grill to medium heat and brush grate with oil.
On the opposite end of the stem on the peaches, make a crosscut in both directions so there is a "+" sign. Drop in boiling water for 30 seconds. If peaches are still hard to the touch boil for another 30 seconds. Remove peaches from boiling water with slotted spoon and when cool enough to handle peel skin back from the cut. Discard skin and pit. Rough chop peaches and place with barbecue sauce in the bowl of a food processor. Pulse until pureed.
Season both sides of chicken breasts with salt and pepper. Place chicken on the grill and cook, flipping occasionally until it looks halfway cooked, about 8 minutes. Use a basting brush to brush chicken with barbecue sauce and continue to cook for another 8 minutes, flipping frequently and reapplying barbecue sauce each time. Place mozzarella rounds on top of chicken and cook for another 2 minutes until cheese is slightly melted and chicken reaches 165˚ F.
To assemble the sandwiches, divide ingredients among 4 buns and stack as desired.
P.S. If you're wondering how the appointment in Minneapolis went, the surgeon was very intelligent and wants to monitor me over the next several months to track the progression of the degeneration before we do anything surgical. After a few months of monitoring it sounds like an arthroscopy is the first thing he wants to do, probably late this year or early next year.
There's no quick fix for what I have and we are in this for the long haul (unless God heals me, which I trust he very well could), but the surgeon seems optimistic that we can get me to a place where I'm not in pain every day. That could mean multiple scopes throughout the course of my life, or it could mean a complete jaw replacement. We just have to monitor how the degeneration is progressing and manage the pain. Your continued prayers are much appreciated. I love you all! XOXO, Lauren.