If you've ever been around a junior high at the end of the day, you've experienced the zoo-like chaos that erupts when the dismissal bell rings. Within a matter of seconds, hallways go from being quiet havens to shoe-squeaking, locker-slamming tunnels of noise. It's hard to see anything through this flurry of students, but if you look close enough, you'll see much more than a bunch of teenagers trying to leave school.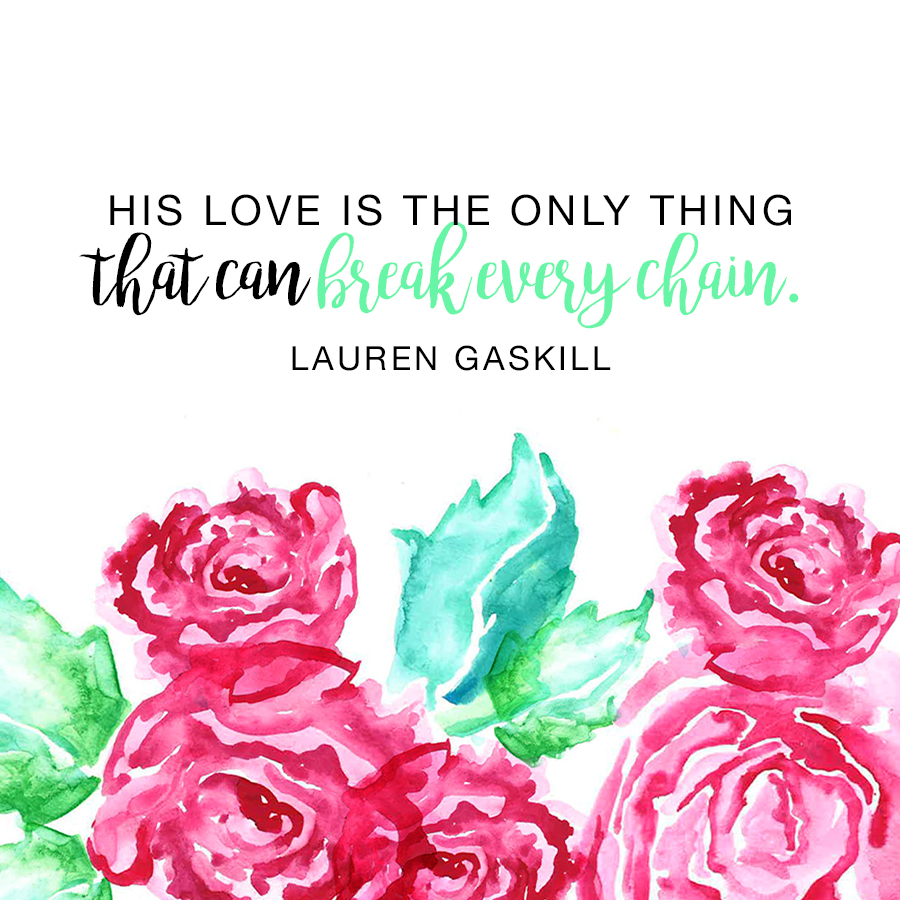 You'll see a girl with a tear-stained face, walking with her eyes to the ground.
You'll see a boy standing in the lobby wondering if his parents are even going to come get him.
You'll see a girl nervously looking around to avoid bullies.
You'll see a boy showing off to impress his friends.
You'll see a bunch of boys and girls desperately longing to be held and loved.
Three years ago I worked in the communications department for a prestigious school district. My primary job – in addition to social media and newsletter responsibilities – was to travel around to all of the schools and write stories about students who were doing remarkable things.
As a woman who has a passion for storytelling and inspiring young women, this job played right into my sweet spot. But it also broke my heart because even though each story gave me the chance to encourage and speak life into a student, each story also reminded me just how great the need is for love and inspiration among junior high and high school students.
One day I was reporting on a yearly convocation the 8th graders did called, "The Passion Project" — a project where students come together to educate other students about something they're passionate about. As I was listening to the presentations one of the groups caught my eye, and it was a group of three girls talking about depression.
After the convocation I pulled the girls aside and asked them what inspired them to talk about that topic. The tallest girl locked eyes with me and tears began to well in her eyes.
"I've struggled with anxiety and depression since I was 10," she said, pressing her lips together to keep the tears and pain shut inside. "Sometimes the pressures of life … things just get too hard and I don't know what to do."
As someone who struggled deeply with anxiety in high school, I could feel the weight of her pain and my stomach churned with sadness and compassion. Here was this special, little girl struggling with something so big. I wanted to just reach out and hold her and tell her everything was going to be OK.
I tried to think of what to say — anything that could impact her in a positive way. I didn't know if my words would mean anything to her or offer any kind of comfort, but in a step of faith I shared a bit of my story with her. With only a few minutes to spare before I had to head back to the office, I reached out my hand to let her know she wasn't alone. I could relate.
"How could you possibly know what I'm going through?" she asked, wiping away the mascara-shaded tears that had stained her face.
"Well, I struggled with anxiety attacks in high school," I began, pausing for a few moments before leaving her with something like this: "But I promise you, everything is going to be OK. It took me years to realize this, but I'm telling you this doesn't have to define you. There is hope. And I can say that because I know that … because God saved me by showing me another way to live."
We talked for a bit more before saying goodbye and my head swirled with emotions on the way out. I was mad at the enemy for attacking such a young and innocent girl. I was sad that someone else was experiencing the same kind of scary pain I experienced when I was young.I was disappointed that I didn't have more time to talk to this girl. And I pleaded with God that He would show her the truth the same way He showed me: That faith is bigger than fear, and as a Daughter of the King, I can rest knowing He is at work and mighty to save when I cry out and surrender to Him.
As upsetting as this encounter was I was thankful for it because it reminded me of the love, hope and power we have within Christ.
When I got home that night I wrote a prayer for the girl with the tear-stained face I met in the hallway. It's been three years since I wrote this prayer, but today I want to share it with all of you. I don't know what you're struggling with right now, but whatever it is, I hope this prayer reminds you that with Jesus, we can truly overcome anything.
The same power that raised Jesus from the grave lives in us, and that power is capable of anything. Change might not happen over night, but as we surrender more and more of ourselves to God, I promise you He is faithful to transform our hearts and minds from the inside out and bring healing to our lives. There is power in the love and name of Jesus — power to break every chain and lift every burden. I've seen this at work in my life and the lives of countless other people.
Dear Jesus, help this sister, help me, help all your children overcome. The demands of daily living and the battles we faceare proof that we can't go through life alone. We know that in you we are more than conquerors. We are overcomers. Help us believe that overcoming is possible with you. We can't do this on our own. Help us surrender our hearts and minds to you and trust that you have a plan and purpose for our pain. Transform us from the inside out and make us new. Mold us into all that you want us to be. Heal our souls. And help us see you — see love —in everything.
If you've gone through something and come out the other side as an overcomer, I'd love to hear more about your story. Joint the conversation below in the comments section.