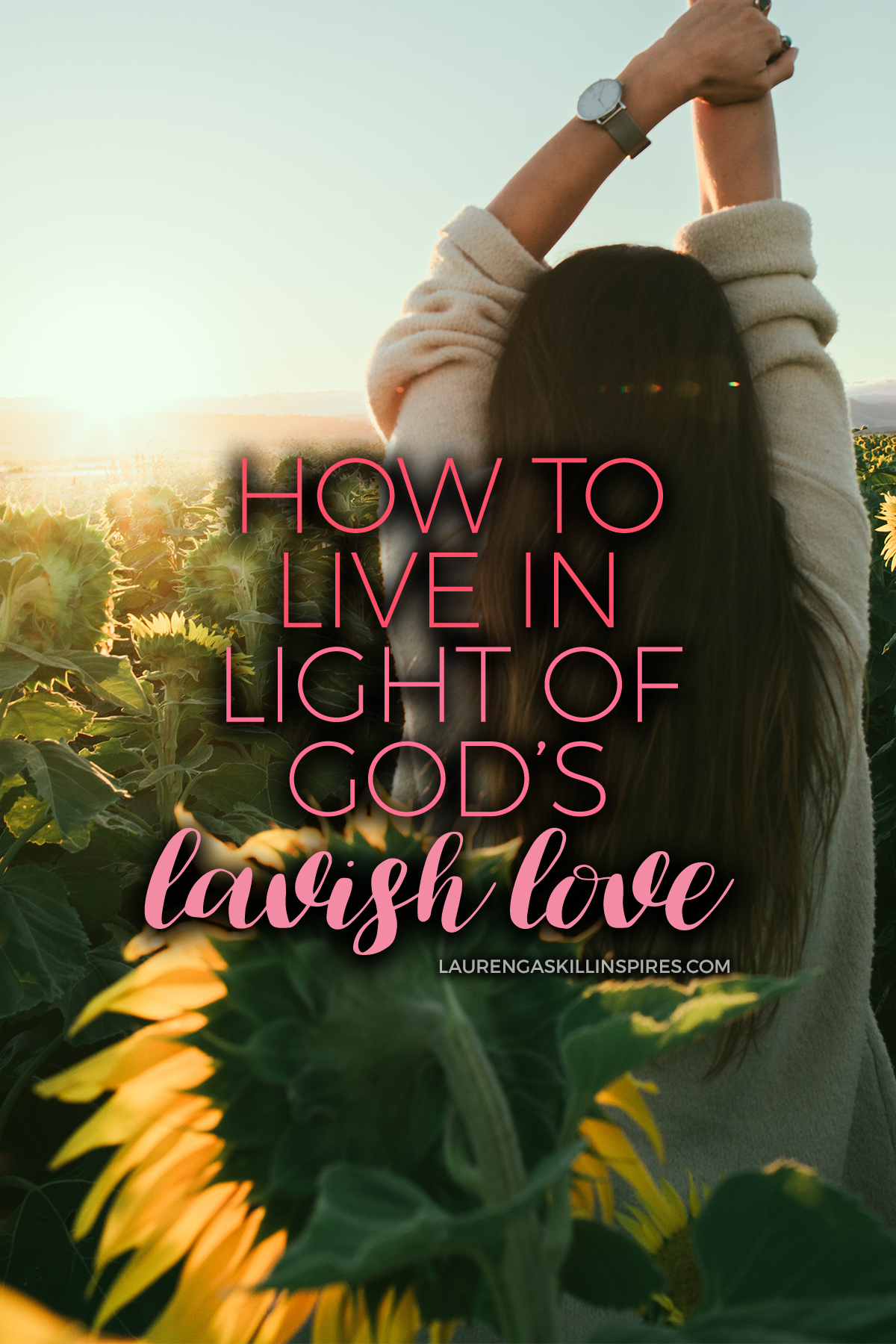 "I just feel so … unlovable."
I've said these words more times than I'd like to admit. In the doctor's office after a defeating diagnosis. In the quiet of my bedroom on a bad pain day. In conversations with my husband after messing up something he asked me to do.
If you could get inside my head, what I'm really thinking is, "I'm not worthy. I'm not special. I'm too broken." But haven't we all felt this way at one point or another? We tell other women how talented, blessed and beautiful they are, only to turn around and berate ourselves for every place we fall short.
I've struggled with this for years, especially after being diagnosed with Ehlers-Danlos Hypermobility in my early 20s. I wanted to believe what the Bible said about me — that I was fearfully and wonderfully made (Psalm 139:14), set apart to do good works for Christ (2 Timothy 2:21) and loved with an everlasting love (Jeremiah 31:3) — but I couldn't. I felt too broken. Too pathetic.
It didn't happen overnight, but slowly the Lord began to speak tender mercies over my battered heart. On the days when I felt unlovable, He even used my husband, friends and family members to remind me just how loved I was. Sure, I had a degenerative disorder. Sure, I lived with pain and other health problems every day of my life. Sure, I wasn't perfect. But those things didn't diminish the fact that I was loved.
As I journeyed deeper into my relationship with Jesus, I began to feel God's love for me in very tangible, visceral ways. Instead of focusing on my flaws, I started appreciating my flaws … for when I am weak, it's just another opportunity for God to be my strength (2 Corinthians 12:10).
From this place, I learned how to live like the loved daughter of the King that I was. I finally started to grasp how deeply the Father cares for this world, especially you and me. For the first time in a long time, I wept over the depth of His love for us. I wept over the image of Christ on the cross, stretched out to spill His blood for our sake. Oh, what love. Oh, what love.
Dear one, you are so loved.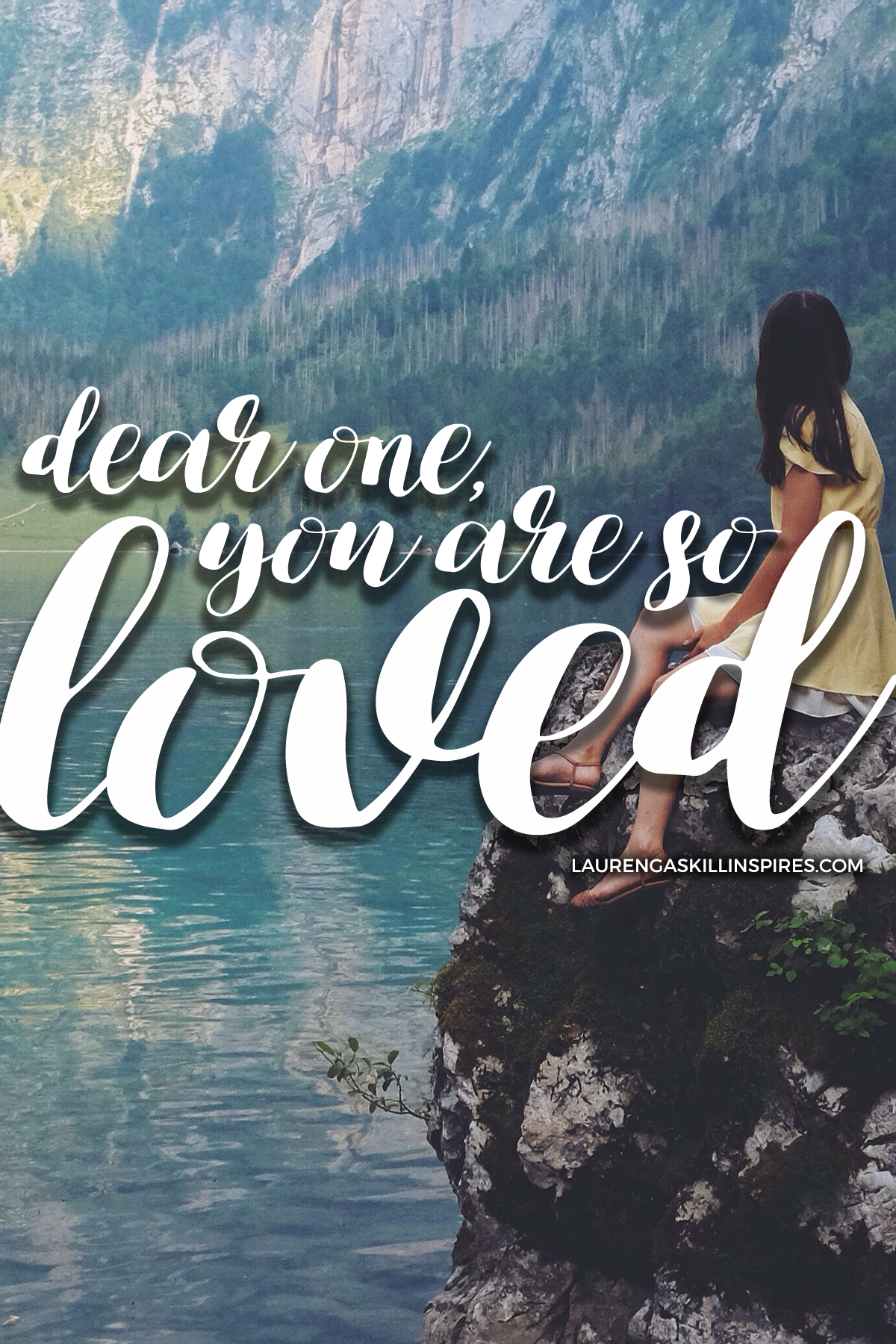 And not in a Nicholas Sparks' movie kind of way. But in a lavish, ridiculous, incomprehensible, to-die-for kind of way.
This gift of love, from God to your very own heart, is absolutely free. You don't have to do anything to earn it. You can't lose it. You can't run from it. His love is relentless.
I tried to run away from His love for a very long time. But I don't want to run away any longer. Every day I want to run straight into His lavish love, letting it wash over me and make me whole.
Whatever hurts or baggage you are carrying … they are nothing the Father's love can't fix. It's time to let go of the past. It's time to admit there are broken areas of our life we can never mend. It's time to lay all of those things at the Father's feet. It's time to live lavishly loved.
Speaking of accepting God's love, please join Kia Stephens and I on the latest episode of the Finding Joy Podcast as we talk about how to exchange our wounds for the perfect, healing love of our heavenly Father.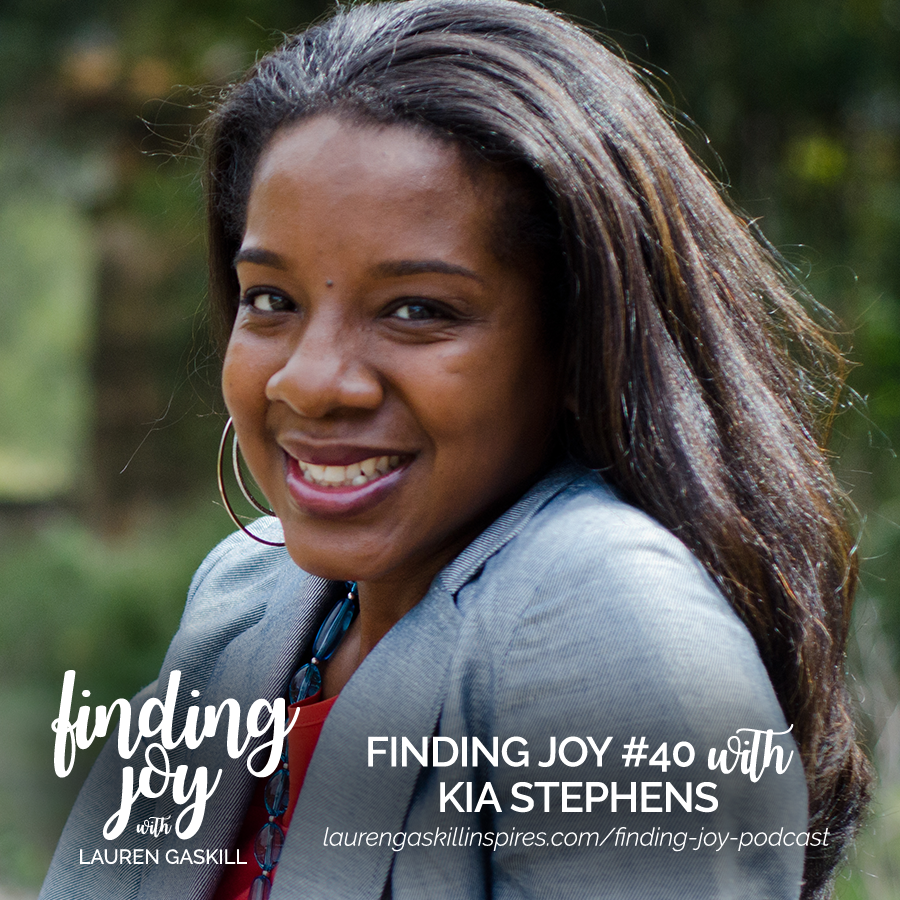 In this episode Kia and I also talk about:
How to grieve and heal from the scars and wounds our earthly fathers inflict on us.
Relying on God's strength to help us forgive others.
Strategies for substituting the lies that tear us down with God's truth that build us up.
Kia encourages us to rest in the perfect love of the Father and live like the loved sons and daughters we are.
Finding Joy is a podcast dedicated to bringing you encouragement and inspiration in all of life's moments — the good, bad and everything in-between.
Links from the Show
He Motions: The Message by T.D. Jakes

She's Still There: Rescuing the Girl in You by Chrystal Evans Hurst

The Secrets Men Keep: How Men Make Life and Love Tougher Than It Has to Be

Emotionally Healthy Spirituality by Peter Scazzero

The Fatherless Daughter Project: Understanding Our Losses and Reclaiming Our Lives
Connect With Kia
Facebook | Twitter | Instagram
Tweet the Podcast
How to Listen to the Finding Joy Podcast
You can listen to the podcast here on this blog, or by subscribing to the podcast through iTunes.

Subscribe to the iTunes podcast HERE.
Review this Podcast
By rating this podcast or writing a short review, you can help others find the Finding Joy podcast more easily! Click here to head over to iTunes and rate Finding Joy.
Give to the Podcast
Click here to learn more about how you can financially support the The Finding Joy Podcast.
*Links in this post may be affiliate links. If you purchase using one of these links, I will receive a small commission. Thank you for supporting the ministry of the blog!