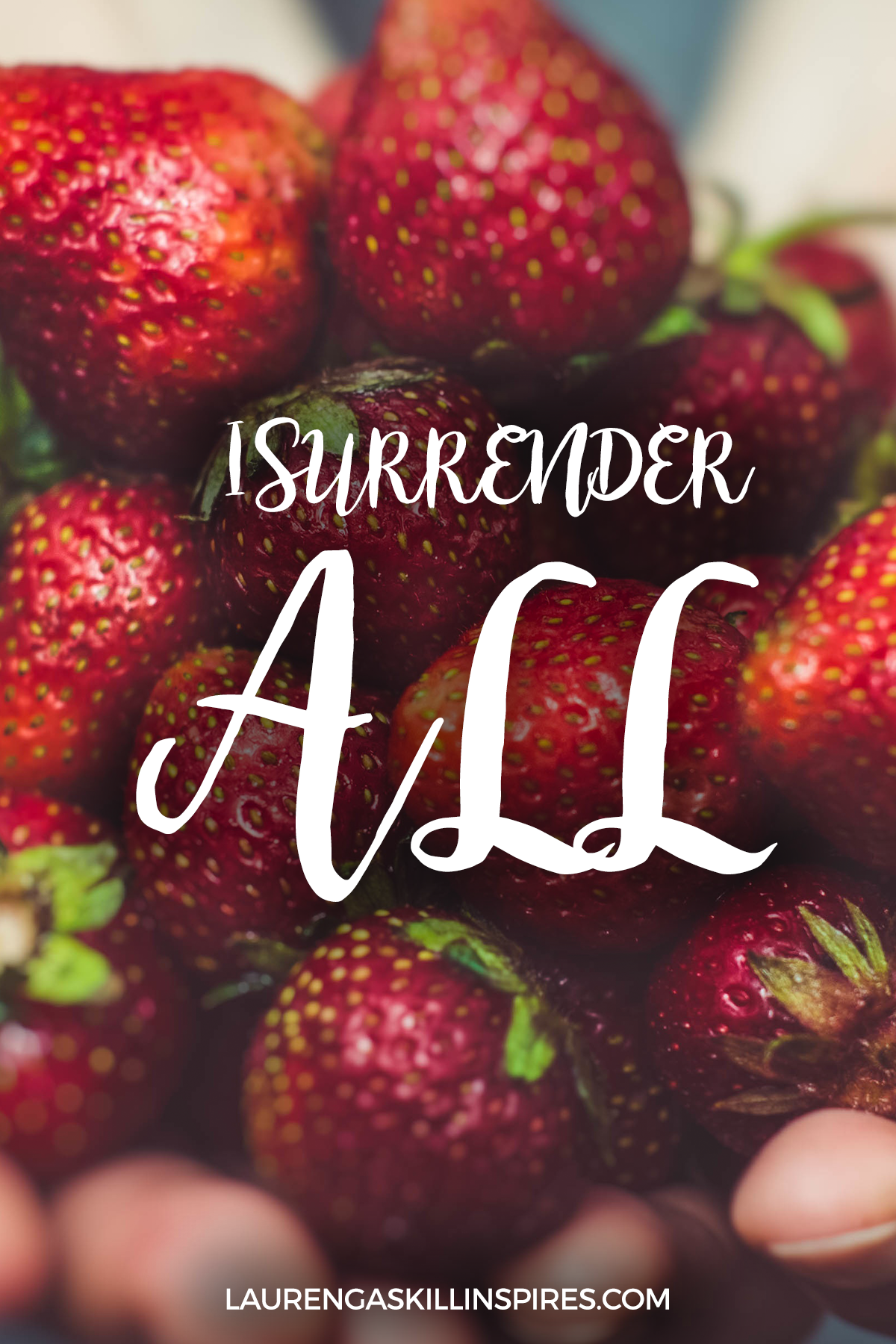 "You must be stressing out about tomorrow," she said. "Do you have everything buttoned down? The cake, the flowers, the decorations, who's handling what?"
As my sweet friend continued to list off all of the details of my big day,  I tried not to laugh. Because the truth was, she seemed more concerned than I was about tying knot.
"Actually I'm not really worried about anything. I'm marrying my best friend, and that's all that matters," I replied.
I'd seen enough movies and been in enough weddings to know that trying to control every little detail of a wedding day only led to chaos, heartache and disappointment. The only thing on my to-do list for Oct. 12, 2014 was this: marry Alex and don't be a bridezilla.
It didn't matter that my sister woke me up at 4 a.m. after having an allergic reaction to a medication she was taking. It didn't matter that I couldn't go back to sleep and went to sit in the hot tub at my gym instead. It didn't matter that the wind was blowing like a hurricane was coming into town. It didn't matter that the reception venue vetoed some of my hanging decorations. I couldn't control any of those things. The only thing I could control was saying, "I do," to the love of my life. And that was the only thing that mattered.
My willingness to surrender helped me fully enjoy every minute of that day. Fear is not part of the equation when a heart is fully surrendered, because it's not focused on everything that could go wrong. Instead, it's focused on living in the moment and being grateful for every moment.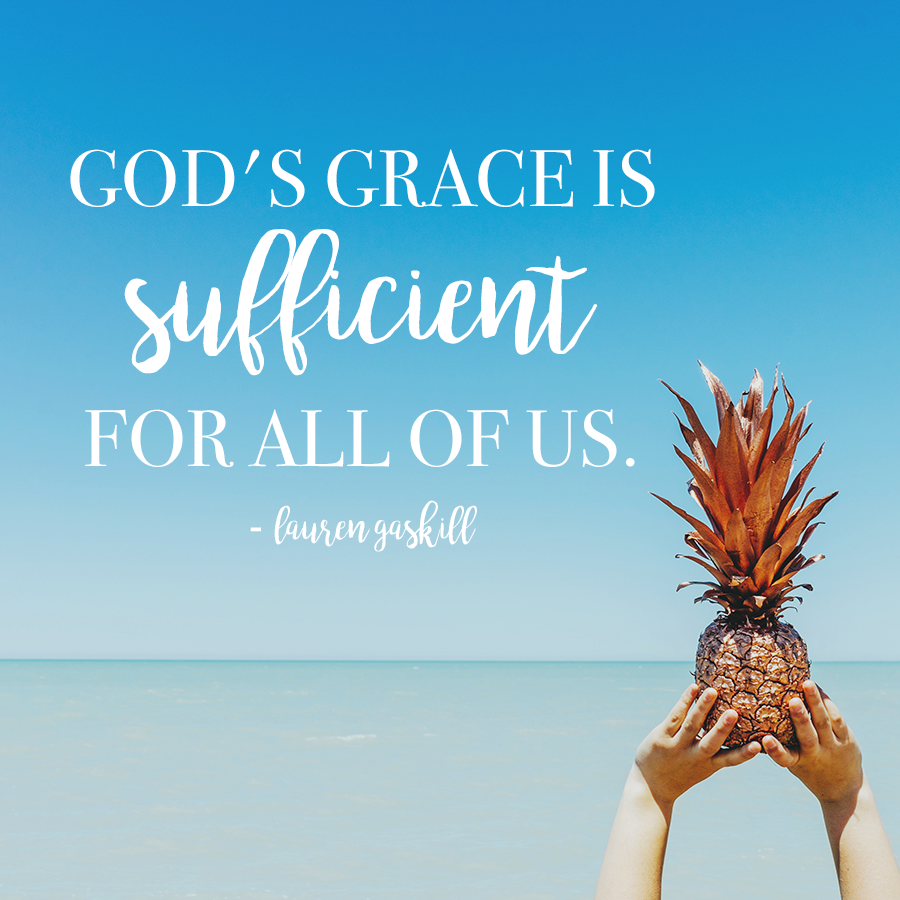 When I look back on that day, I am filled with awe and wonder over the ease in which I was able to surrender control, because as someone who is a planner at heart, I can be a bit of a control freak. On the other hand, when I think long and hard about it I can see why surrender came easy in these moments. Because my heart and soul were in the right place, fully focused on one thing: love.
Surrender is found when we let go of everything to lay hold of the most important thing.
Surrender does not come naturally to me.
I may have been able to surrender my all to God and my husband on my wedding day, but I still struggle with surrendering control in other areas of my life on a daily basis. I struggle to surrender my health situations to God. I struggle to surrender my hopes and dreams. I struggle to surrender my past. I struggle to surrender my daily schedule.
The difference between the days I'm quick to surrender and the days I forget to surrender? My focus.
In this journey of faith, I have noticed that just like my wedding day, when my focus is on the most important thing (loving God and loving others) relinquishing control is not an issue.
That's another reason why I'm so excited about the #365LoveWellProject we're doing this year — it's helping me keep my focus in the right place and making it easier to surrender my all to God on a daily basis. Through this process, I'm also learning that His grace really is sufficient for me. I don't have to fear a thing or try to hold the world together, because the Creator of the universe is holding it all together already for me (Colossians 1:17).
Surrender is not a one-and-done action. It's a daily posture of praise and obedience to our Lord and Savior.
There is beauty in surrender. There is freedom in a fully surrendered heart.
Want to go deeper and learn more about surrender? Don't miss the latest Finding Joy Podcast episode!
Our guest on today's podcast, Kathleen Tysinger, knows just how hard it can be to surrender control.
Two years ago, Kathleen's world was turned upside down when she was diagnosed with fibromyalgia.
"I had to learn to find sufficiency in what God could give me and in what He was speaking into my heart — to surrender control," Kathleen says. "I'm used to project managing and to-do listing my way through everything and God had to take that planner out of my hands and say, 'No. You're not on that timeline, you're on my timeline. And it's going to look different now.'"
It was a hard lesson to learn, but in time Kathleen began to see that God could do much more with a surrendered heart and a broken body than he could do with a perfect body and a resistant heart.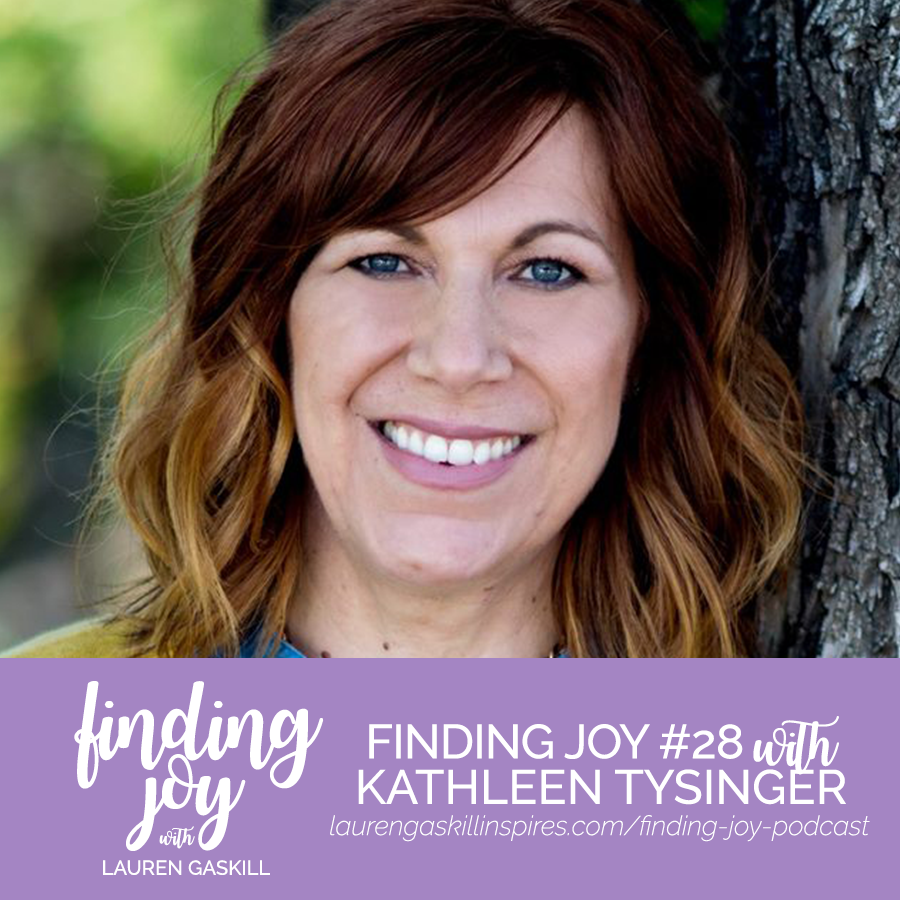 In our conversation, Kathleen and I also talk about:
How to grieve the life you once knew after a chronic health diagnosis.

The gift of suffering and the beauty of slowing down.

The importance of living each day to the fullest and doing what you can with what you have.

Trusting that God has a purpose for every twist and turn of life's journey.
Kathleen encourages us to embrace our limitations as opportunities for God to work in and through us. You can listen to the podcast by scrolling through the episodes in the player below.

Finding Joy is a podcast dedicated to bringing you encouragement and inspiration in all of life's moments — the good, bad and everything in-between.
This podcast is sponsored by Prep Dish, a healthy subscription-based meal planning service. When you sign up, you'll receive an email every week with a grocery list and instructions for prepping your meals ahead of time. After only 1-3 hours of prepping on the weekend, you'll have all of your meals ready for the entire week.  Check out PrepDish.com/findingjoy to get your first 2 weeks, FREE!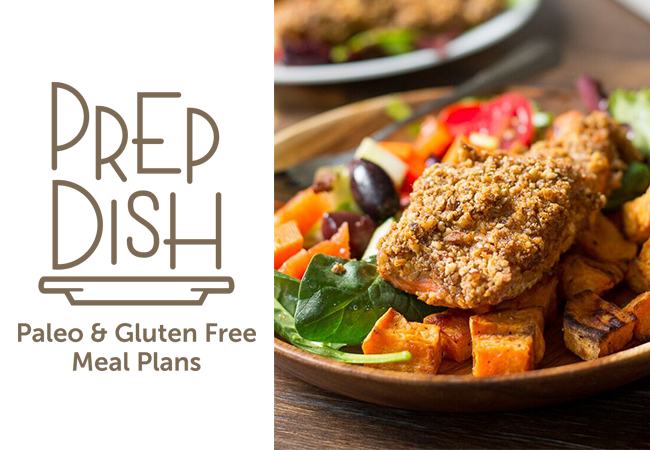 Links From the Show
Connect With Kathleen
How to Listen to the Finding Joy Podcast
You can listen to the podcast here on this blog, or by subscribing to the podcast through iTunes.

Subscribe to the iTunes podcast HERE.
Review this Podcast
By rating this podcast or writing a short review, you can help others find the Finding Joy podcast more easily! Click here to head over to iTunes and rate Finding Joy.
Give to the Podcast
Click here to learn more about how you can financially support the The Finding Joy Podcast.