I used to be a runner.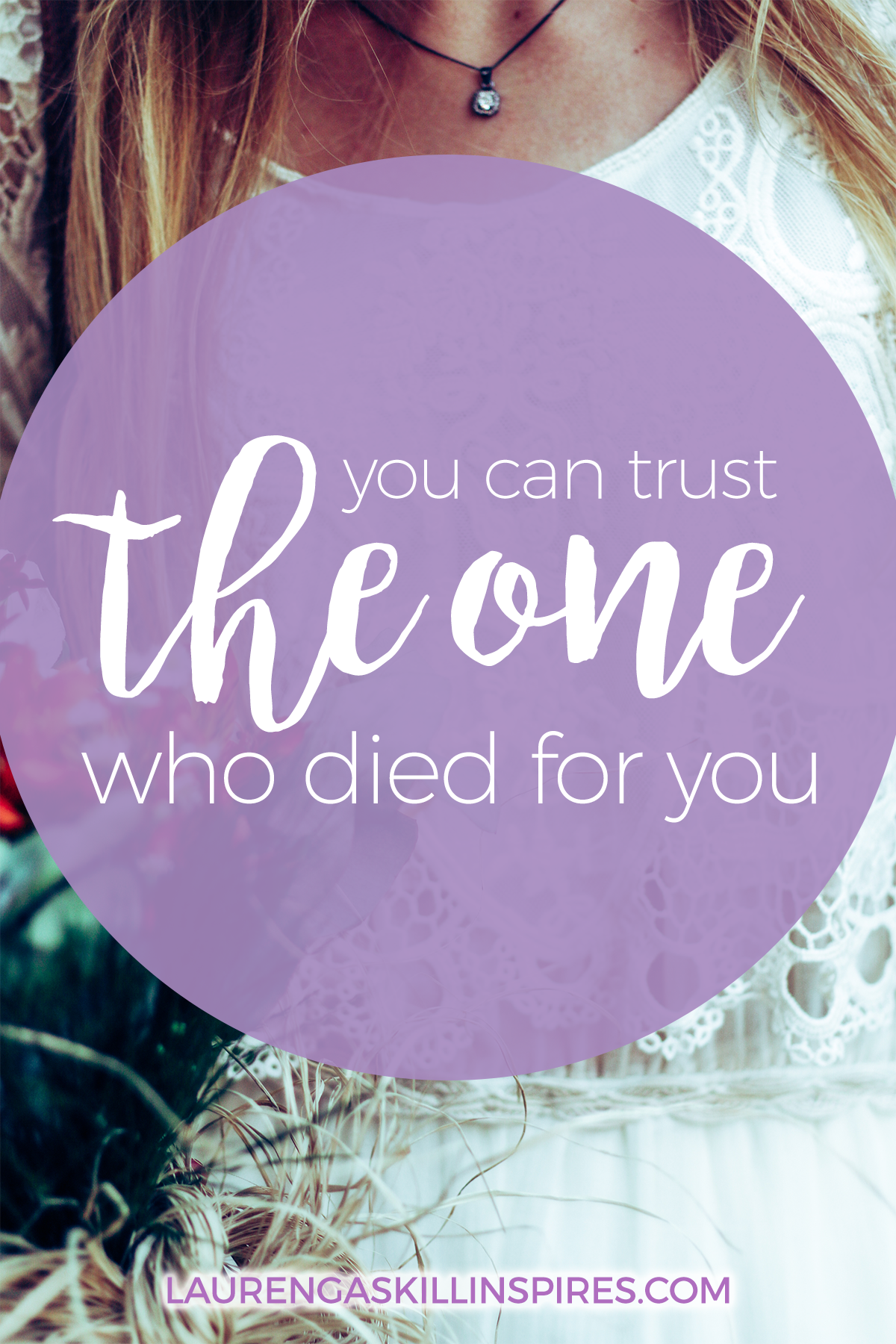 Not a very fast one, and never in a competitive way, but there was a time I enjoyed a good jog several days a week.
One summer during college, I worked at a bakery while interning for a Minneapolis magazine company. The house I rented space in was about two miles from Lake Calhoun, one of the metro's most coveted hang out spots.
It wasn't a very nice house. In fact, it was pretty old and dirty … but its location filled my heart with joy because the distance to and from Lake Calhoun created a perfect four-mile jogging route. That meant every other morning I could jump out of bed, jog to the lake, stop and stare at the water for a few minutes and jog back.
This morning run wasn't just about exercise. It was about a chance to have total peace of mind.
No matter what was going on in life, all of my fears and problems melted away the second I laced up my tennis shoes and started running. My spirit grew lighter with every foot that pounded the pavement.
Sadly, that summer was the last time I ran regularly … before my Ehlers-Danlos Hypermobility diagnosis made routine running impossible. Against my doctor's wishes however, every now and then I still pound the pavement when I'm craving some peace of mind.
I love running because it allows me to process and express my raw emotions to God on an incredibly deep level. To me, every step is a chance to engage in honest prayer, and every breath is a moment of sweet release. Maybe you have an activity that makes you feel the same way.
Last week, during our annual beach vacation, I felt the urge to run. I knew I probably shouldn't, but my battered spirit needed some relief from the anxiety and panic that had crept its way back into my life.
Before my husband got out of bed one morning, I took off as fast as I could and started praying. God, speak to me. I need to hear from you. Please, speak to me. Let me know that you are here. Above all of the distractions and noise in my mind. Speak to me. Help me trust you with this. Help me trust that you have a plan and this is all going to be OK.
To the outside world, I probably just looked like a young adult getting in some morning exercise. But the outside world couldn't see the invisible wounds I was running from. The invisible cuts, bruises and fractures I was trusting God to redeem but that had not fully healed yet.
Psalm 147:3 tells us that the Lord heals the broken hearted and binds up their wounds. I know and I believe this to be true. But sometimes the healing process can feel really messy and hard, amen?
We long for healing to be instantaneous, like many of the stories we see in the New Testament … but oftentimes, it's a long and drawn out process. There's no map to get us from point A to point B. From broken to restored. All we can do is trust that God means what He says in His word. That He will restore us. That He will make beauty rise from the ashes of our broken lives. That hope prevails over all.
Does your heart need some healing today? Take heart, sweet friend. And borrow the counsel of my dear sister Melinda Means, who joins us on the Finding Joy Podcast today.
Melinda carries around her own batch of invisible wounds, but she has learned how to find God in the middle of it all — in the pain, suffering, waiting AND the healing.
When trusting God felt like too great of an undertaking, nine words from the Holy Spirit got her through, and I want to share those nine words with you here in this blog post as an encouragement to you today:
You can trust the One who died for you.
With Easter still fresh in my mind, I want to add on to that and say: You can trust the one who defeated the grave and rose to life once again!
We all carry around our own batch of invisible wounds. In the aftermath of a battle, some run away from God. The pain is too great — they don't want to deal with the wreckage. If that's you today and the pain feels too great … may I encourage you to step out in faith and run TO God? Run into His arms. Fix your eyes on Him. Let Him be your hope and strength and give trust a try, even when it's hard.
Want to go deeper and learn more about surrender? Don't miss the latest Finding Joy Podcast episode!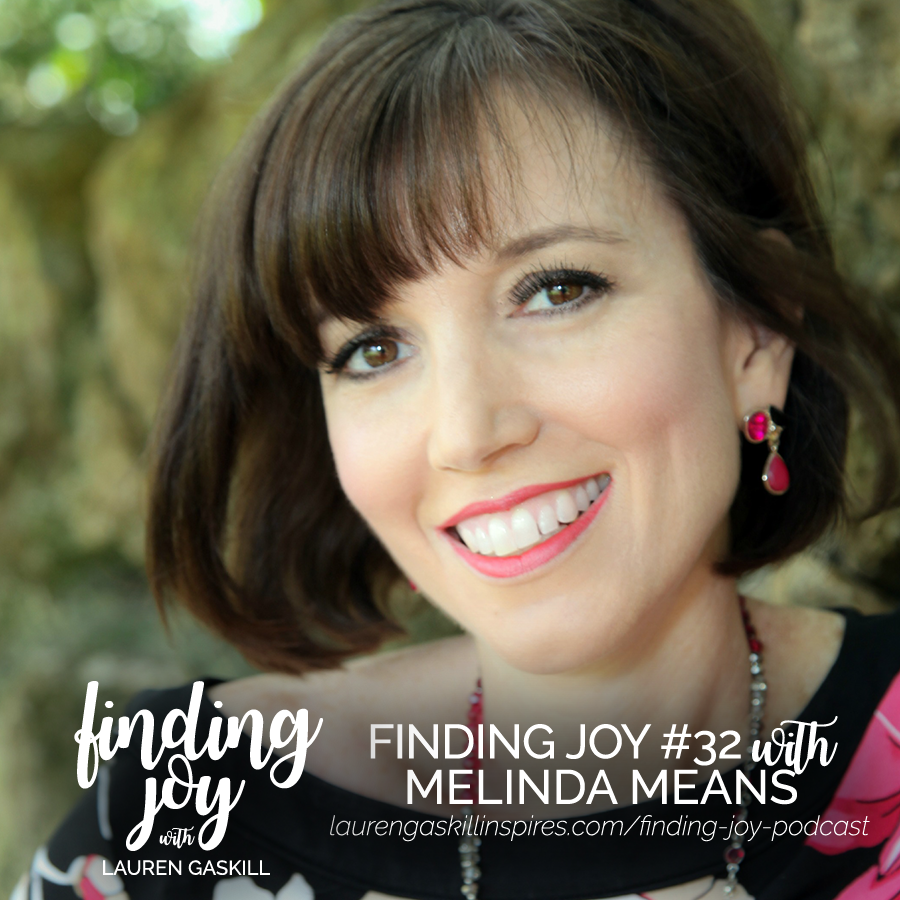 In our conversation, Melinda and I talk about:
How she found God in the aftermath of a painful health diagnosis.

Scripture cards and the importance of praying truth over our struggles.

What to do when our mourning doesn't ever turn into morning.

Enjoying the sweetness of life's journey and looking for joy in every moment.
Finding Joy is a podcast dedicated to bringing you encouragement and inspiration in all of life's moments — the good, bad and everything in-between.
Connect With Melinda
How to Listen to the Finding Joy Podcast
You can listen to the podcast here on this blog, or by subscribing to the podcast through iTunes.

Subscribe to the iTunes podcast HERE.
Review this Podcast
By rating this podcast or writing a short review, you can help others find the Finding Joy podcast more easily! Click here to head over to iTunes and rate Finding Joy.
Give to the Podcast
Click here to learn more about how you can financially support the The Finding Joy Podcast.