Many of us have probably heard about joy, especially during this time of year. We sing about it in church, we talk about being joyful in all circumstances … but beyond the fuzzy holiday feeling, why is it important and how can we experience joy when bad things happen to us or someone we love?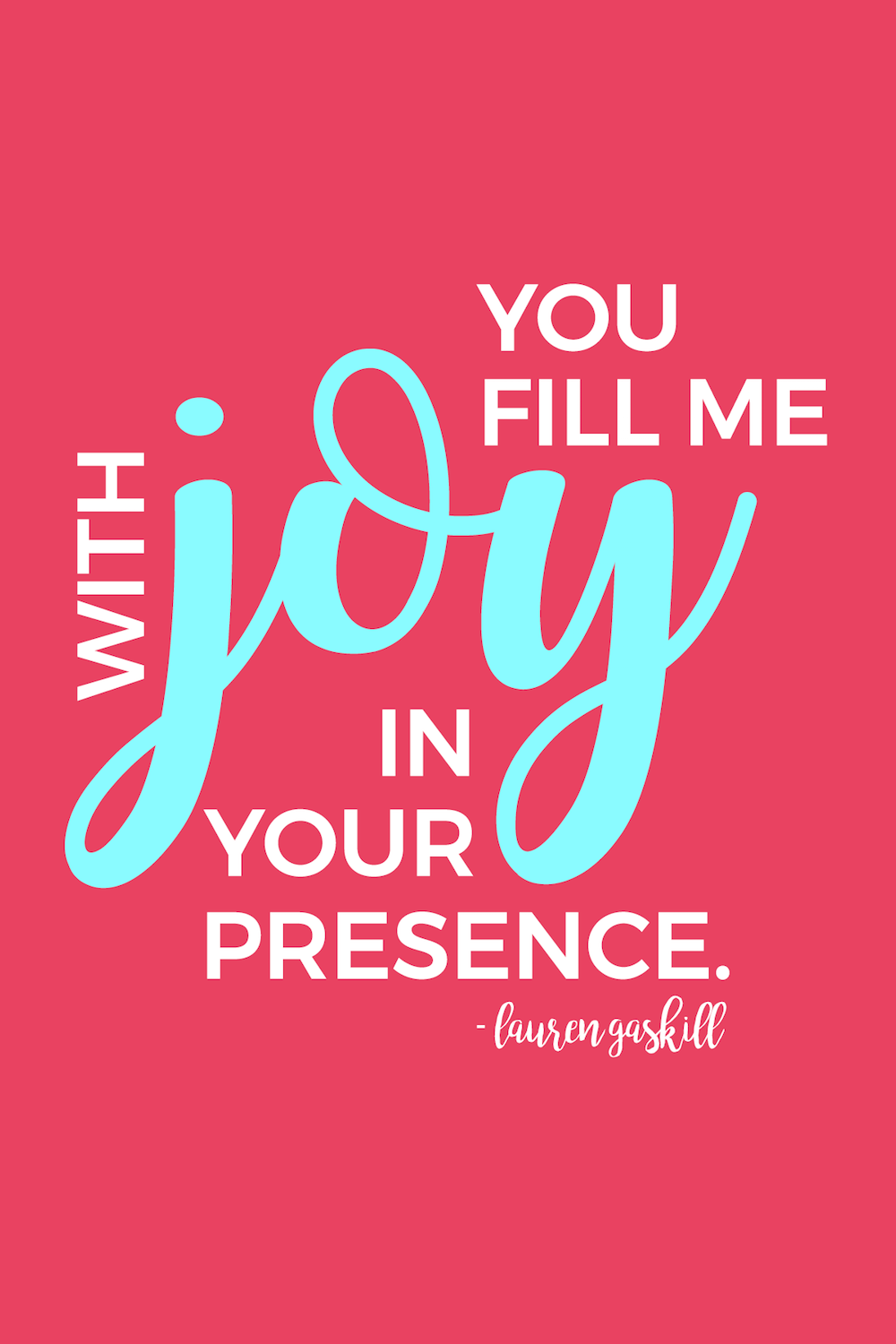 How can we experience joy 365 days a year — not just during Christmastime?
Today, I'd like to invite you to join me and five special guest speakers this Friday night, Dec. 9, from 6-8:30 PM CST, as we talk about joy for a special live episode of the Finding Joy Podcast. (We're calling it a "Ladies Night Out" for the women who are attending locally here in Des Moines.)
If you don't live in Des Moines, that's OK! I will broadcasting live from Facebook, too. The main message will start around 7 PM CST, so tune in starting then. Regardless of how full your joy tank is, it is my prayer that by the end of the night you will be encouraged and inspired to dive deeper into the oceans of joy that are available to those who are in Christ. You can read more about the event here, and I'll see you this Friday!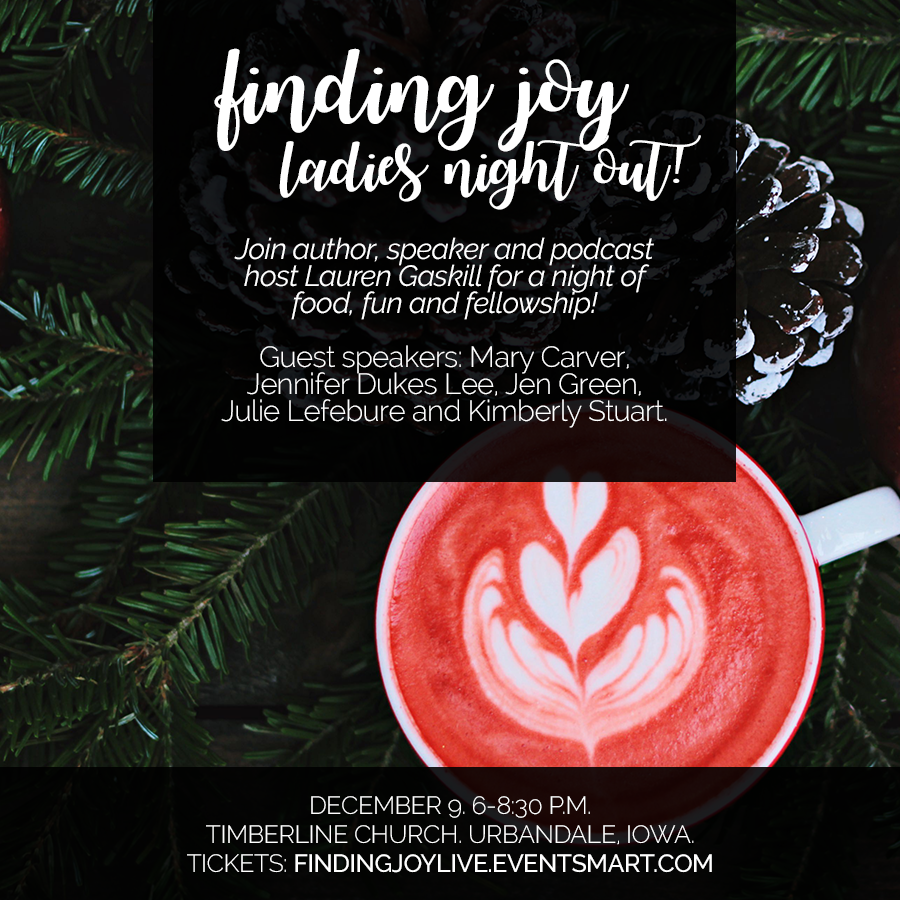 P.S. Already have plans for Dec. 9? That's OK, too! I'll be publishing the messages on the Finding Joy Podcast on Dec. 14!