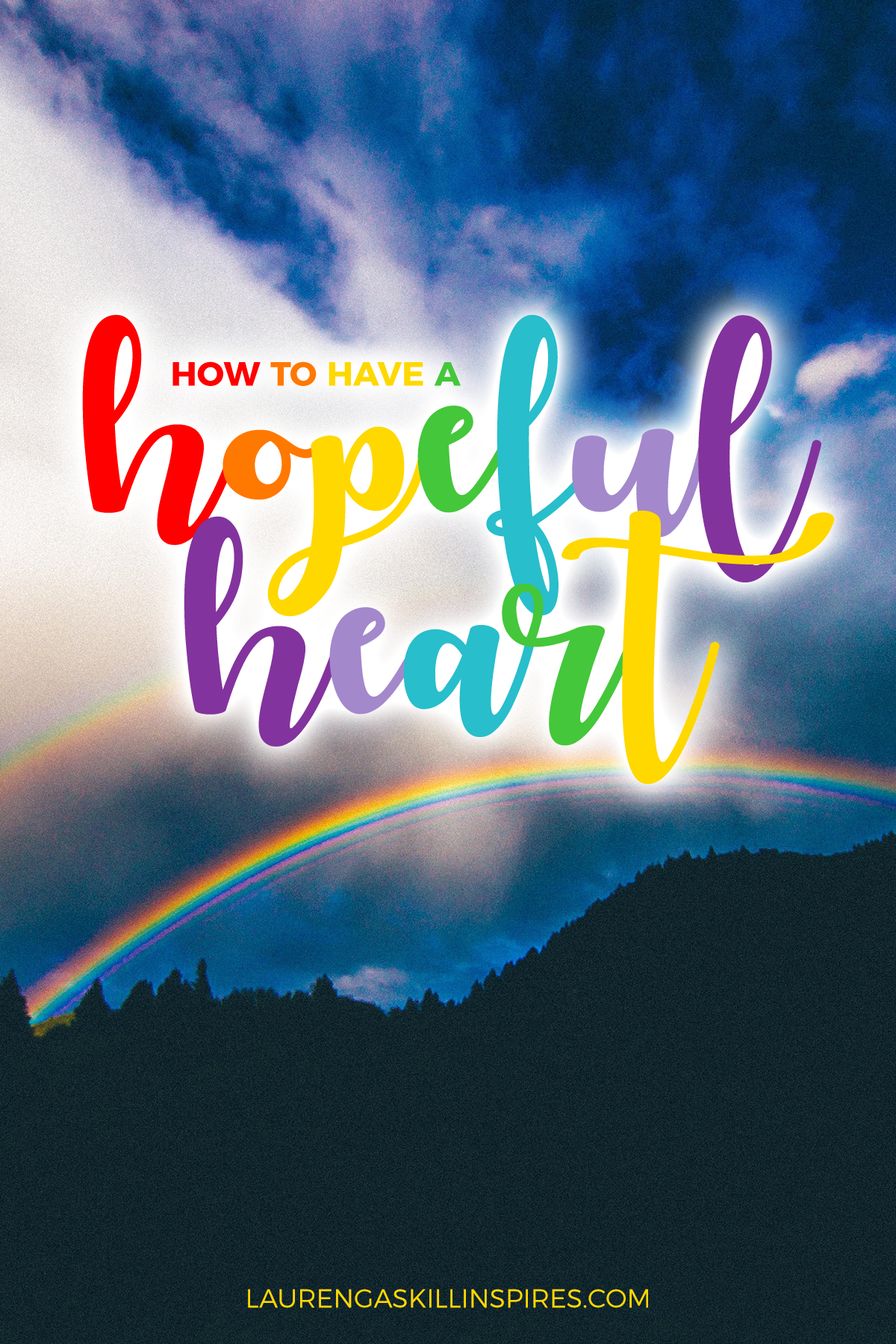 I see it in the eyes of my puppy when I reach for the treat jar.
I feel it in the promise of a new morning when my head hits the pillow at night.
I smell it in the bloom of spring's first flowers.
I taste it in the wafers and juice taken during communion.
I hear it in the prayers of believers around the world.
Hope.
What a beautiful, wondrous thing. Hope is the fire in our veins and the breath in our lungs. Hope is the drive behind everything we say and do. We hope for a better tomorrow. We hope in faith to see the promises of our God fulfilled.
We do not hope in vain, because hope does not put us to shame (Romans 5:5).
Hope prevails.
Over every situation. Every diagnosis. Every let down. Every death. Every defeat.
And yet … sometimes life makes it hard to have a hopeful heart.
The diagnosis becomes too much to bear. The let downs keep coming. The grief of death overwhelms us. The defeat leaves us shattered, aching and bruised.
Beloved, this is where hope shines the brightest if we will have eyes to see and believe it.
Choosing to hope — to trust in, wait for, look for, or desire something or someone; or to expect something beneficial in the future — isn't just being optimistic about something. Hope is healing for our hearts. Right here, right now. When we choose to hope, we choose to believe God is working all things together for our good (Romans 8:28). When we choose to hope, we choose to fix our eyes on the victory that we've already received in Christ, and the good things that await those who put their faith in Him. When we choose to hope, we stiff arm the enemy and his attempts to bring us down. Hit him right between the eyes.
Today Dr. Michelle Bengtson joins me on the Finding Joy Podcast to talk more about the importance of hope and how we can have a more hopeful heart in 2018 and beyond.
If you don't have time to listen to the podcast, I've recorded some of the key points from our conversation below to offer accessible tips on how to have a more hopeful heart this year. Bookmark this page so you can be reminded as the months go on!
How to Have a More Hopeful Heart in 2018
Relinquish expectations. One of the reasons we lose our joy and hope is because we have expectations about how things are supposed to go and we get upset when things don't go as planned. This year, choose to leave expectations behind and see what God does and how He shows up. Let things be how they are going to be and thank God for what each month brings. This is how we rest in His joy, by celebrating what is instead of what isn't.
Flip the script. The minute you start thinking negatively, flip your thoughts around and choose to praise God for the blessings He has poured out. Gratitude is a powerful way to help us keep hope alive.
End the comparison game. Stop comparing your backstage preparation with others' onstage performances. It's easy to look at where we are and feel frustrated when we see how "perfect" everyone else's lives are online … but we don't know what they had to do to get where they are. God will use our backstage preparation for a future onstage performance. Just sit back and relax and enjoy the season/role God has you in right now. He is our peace. He is our joy. We don't have to look to other people or things for it.
Spread hope. Pray for God to open doors for you to share your story. Hope is contagious, and the more honest we are with others about our brokenness, the more we allow hope to break through our despair.
Remember this every day: Jesus is our only hope, but He is the best hope. If that is the only hope we have, it's all we need.
Keep scrolling for my podcast interview with Michelle!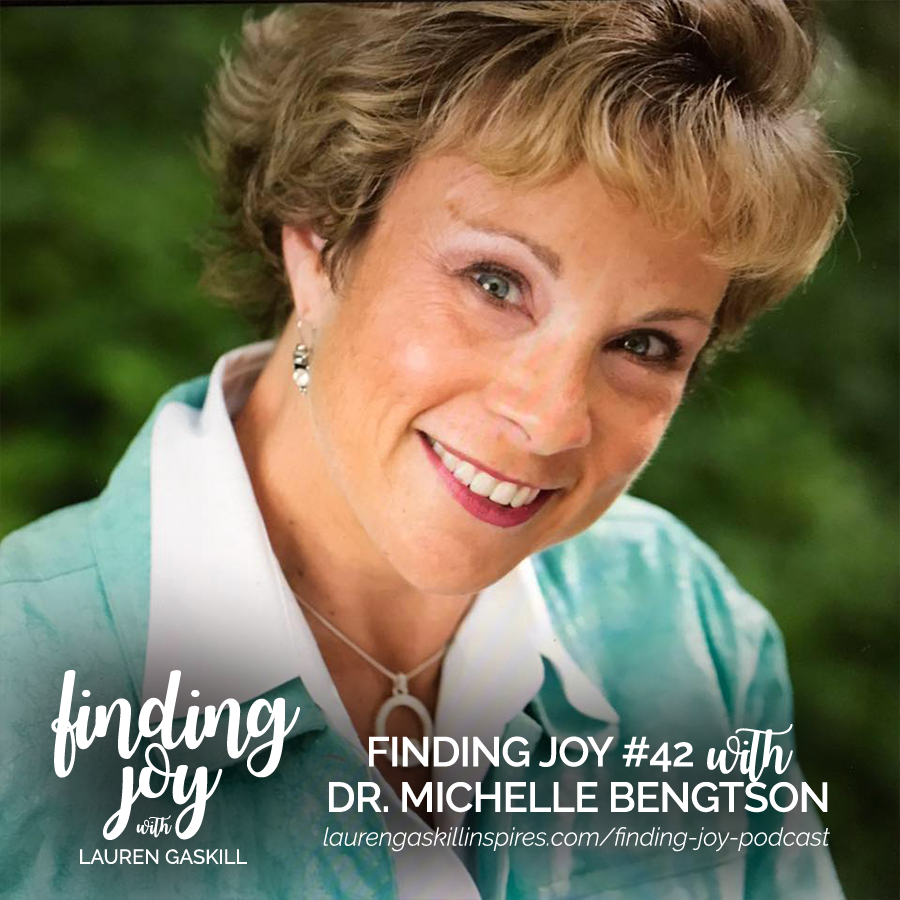 In this episode Michelle and I talk about:
Resources for those suffering from mental illness, specifically depression.
How Michelle overcame depression by going deeper in her relationship with Jesus.
The power of praying for God to use our trials for His good.
How to have a more hopeful heart in 2018.
Michelle encourages us to look beyond our circumstances and hold fast to the hope that always prevails: Jesus!
Finding Joy is a podcast dedicated to bringing you encouragement and inspiration in all of life's moments — the good, bad and everything in-between.
Links from the Show
Hope Prevails: Insights from a Doctor's Personal Journey through Depression

Hope Prevails Bible Study
Connect With Michelle
Facebook | Twitter | Instagram
Tweet the Podcast
How to Listen to the Finding Joy Podcast
You can listen to the podcast here on this blog, or by subscribing to the podcast through iTunes.

Subscribe to the iTunes podcast HERE.
Review this Podcast
By rating this podcast or writing a short review, you can help others find the Finding Joy podcast more easily! Click here to head over to iTunes and rate Finding Joy.
Give to the Podcast
Click here to learn more about how you can financially support the The Finding Joy Podcast.
*Links in this post may be affiliate links. If you purchase using one of these links, I will receive a small commission. Thank you for supporting the ministry of the blog!