Sometimes there are no words — just tears, hugs and, "I'm sorry." Sometimes the aches and sorrows that dwell in our hearts feel too great to soothe. Sometimes our situations can make us feel powerless — in our struggles, we face a life we never wanted or dreamed of. Sometimes hope seems lost. Sometimes the future looks too difficult to navigate.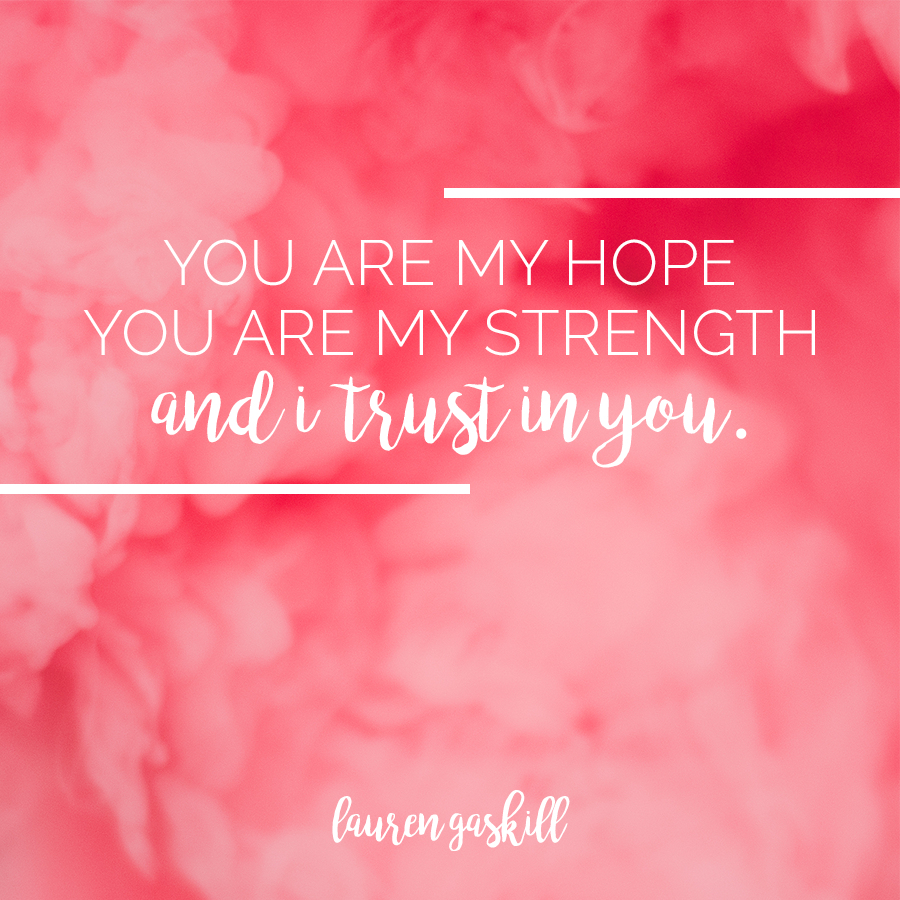 But God is WITH us. He is FOR us. He will NEVER LEAVE US.
Today, I had my second check-up with the jaw surgeon I've been consulting with in Minneapolis. On paper, my outlook is bleak. After all, I'm a 24-year-old with Ehlers-Danlos Type III and fully degenerated jaw joints. The resorption could get worse. My face could become more deformed. As hard as it is to eat, talk and smile sometimes, that could get worse too.
As we went over my chart and options once again, I couldn't help but burst into tears. Sometimes there are no words, you know? In that moment the surgeon took my hand and said:
"I know. I know how hard this is. I wish there were easy answers or an easy fix. But I want you to know I'm not giving up on you, and you shouldn't either. There is hope. There is hope."
And he's absolutely right. There is always hope. And my pain? Sure, it's a lot to manage, but it's nothing compared to the pain Jesus suffered to redeem you and I.
Just like there is no easy fix for my physical ailments, sin left the world with no easy answers — no easy fix. But there is hope because Jesus was our hard fix. He died on the cross so that we could have life in and through him. So that we could have HOPE.
Sometimes there are no words. Sometimes we just want to throw our hands up in the air and say, "no more!" But God is with us. Always and forever. Take heart in that today, dear friends. <3
Lord Jesus, fill us with your hope. We trust in you and you alone. Renew our spirits today, and give us the strength to stand.