The call came in like a North Carolina thunderstorm: suddenly, startlingly and full of chaos.
"We're really sorry to do this over the phone, Lauren, but due to declining client spend, your job has been terminated effective immediately."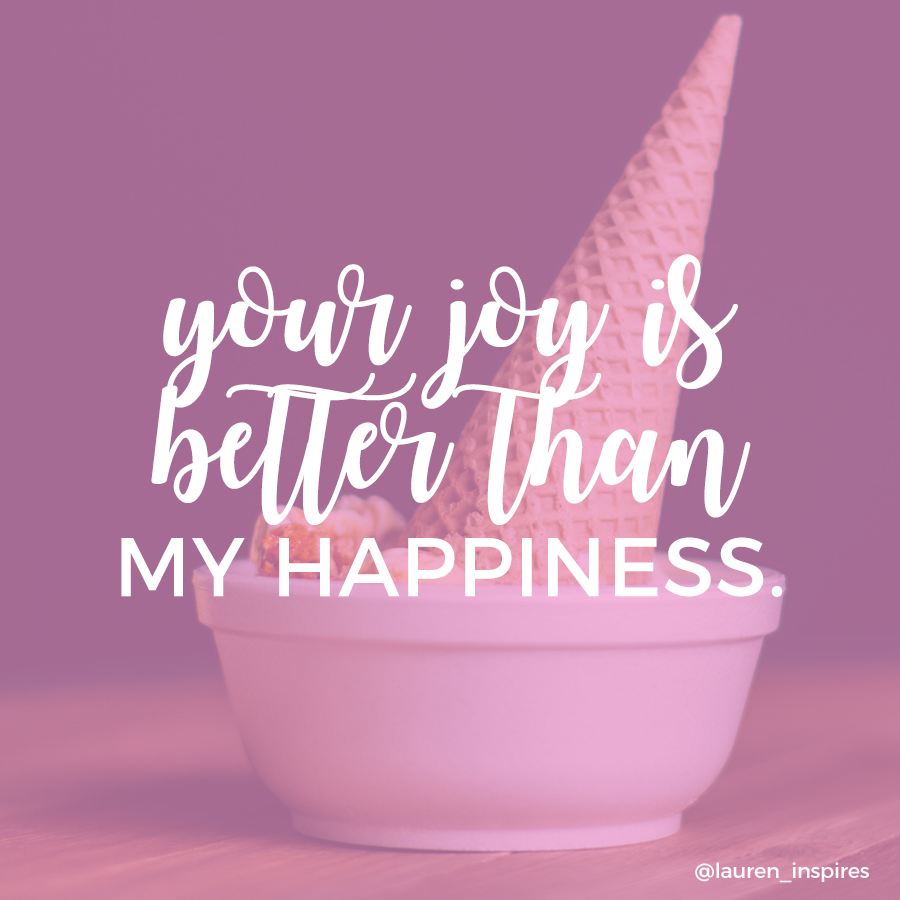 Silence. It hung in the air as I felt my brain explode into symphonies of anxious bewilderment. This couldn't be happening. This wasn't happening. Not to me. This is what happened to other people. But not me. Especially not right now, after my husband and I had just bought a business. Certainly, they had the wrong Lauren.
But they kept talking, pausing every now and then to see if I would interject. I didn't. As if I could formulate sentences at a time like this.
I didn't want to talk, I just wanted to cry and scream into a pillow.
I dropped my head into my hands and squeezed my temples as hard as I could — anything to keep myself from fully realizing the pain and horror of what was now the worst phone call of my life.
When I finally mustered the courage to speak, I ended the call as cordially and respectfully as I could before collapsing onto the floor in a blubbering mess.
I cried out to the Lord, "What do you want from me? I don't understand what you want me to do. I need you to show up right now, because nothing makes sense."
A month-and-a-half ago, my employer had agreed to let me work from home when the Mr. and I moved to North Carolina. It was a big surprise, and because it's not the outcome we expected, we took the decision as a sign of God's blessing and provision. After all, we did just take out a large business loan and my doctors have always told me that because of my condition, it would be ideal if I could work from home to help manage the symptoms I deal with on a daily basis.
The amazing thing was, working from home really did help me. Since we moved, my pain levels have been lower. I've been happier. Everything was looking up. But that was before the call.
I continued to cry out, "God, why would you give me this job and the chance to work from home only to take it away a few weeks later? I'm so confused."
But I wasn't just confused. My flesh was also afraid. Our safety net was gone. Our insurance would soon run out. And I didn't have a clue what I was supposed to do next. (Full disclosure: I still don't know.) The only thing I did know was that I was in desperate need of prayer. So I did the one thing I could think of: I called my best friend, Heather Dixon.
"Just breathe," she said as she instructed me to lie down on the ground and focus on the breath of life — the God-sustaining force that renews our dry bones.
I settled into the carpet and inhaled the biggest breath my tired lungs could handle and as I exhaled, something incredible happened. Under the circumstances, I should have felt distressed and angry, but instead I felt joy and peace.
I could see and hear the storm raging around me, but even in the eye of it I felt God's presence sustaining me. I felt like I was floating on one of those suntanner pool lounges in the middle of the ocean. The waves should have knocked me under, but somehow they couldn't touch me.
And that's when I heard Him speak:
Have faith, Lauren. Don't give up on me now. Keep trusting. I'm here. My promises haven't changed and they still apply to you.
Have faith.
Two simple words that are easier said than done, amen?
As a woman who is working on a book about faith, it's no surprise to me that 2017 has been the year my faith has been tested the most.
But sitting here today, I'm so thankful for the testing. Because it's made me put my faith into action. It's made me discover that faith is more than believing. We exercise faith when we choose to walk on unchartered waters with the  very One who is able to calm the storm. We exercise faith when:
We keep putting one foot in front of the other.
We choose to believe God's promises. That His plans are to give us a hope and a future (Jeremiah 29:11) That He will never leave or forsake us (Deuteronomy 31:6). That He loves us deeply (John 3:16). That He will provide our every need (Philippians 4:19). That He will rescue us from the miry pit (Psalm 40:2).
We choose to believe that with God's help, our faith can make a difference (Matthew 17:20).
We choose to believe that His joy is better than our happiness. That Christ's death on the cross and our resulting salvation is worth any suffering we might face in life.
"For the kingdom of God is not a matter of eating and drinking, but of righteousness, peace and joy in the Holy Spirit," (Romans 14:17) and we can experience part of that Kingdom here on Earth when we surrender to the Spirit's work in our lives. Even when nothing adds up. Even when we feel like we can't trust anything or anyone. Even when our safety net is gone. Even when we feel like we can't go on.
The days following the lay off have been strange and full of uncertainty. My husband and I are walking in unchartered waters. We don't know if I'll be able to keep working from home. We don't know if my pain levels will remain low or spike back up. But what we do know is that God's presence is tangible. He hasn't answered our prayers yet, but He has given us joy.
Joy in the form of butterflies on my morning prayer walks.
Joy in the form of new business clients for my freelance marketing and design business, Cocoa Creative.
Joy in the form of new neighbors to share life with.
Joy in choosing to walk by faith and press into God.
I have no idea what's to come. I don't know if the book proposal I've been working on will finally be accepted and I'll have a chance to write it. I don't know if Cocoa Creative will take off and allow me to work from home. I don't know if I'll have to end up commuting to Raleigh to make ends meet. But I'm pressing into God.
I may have lost my job, but I haven't lost my faith in God. For I know He is faithful. I have see Him provide, both in the Word, in my life and in the lives of countless others all around me. I know He can be trusted. And I refuse to stop trusting Him, even still today.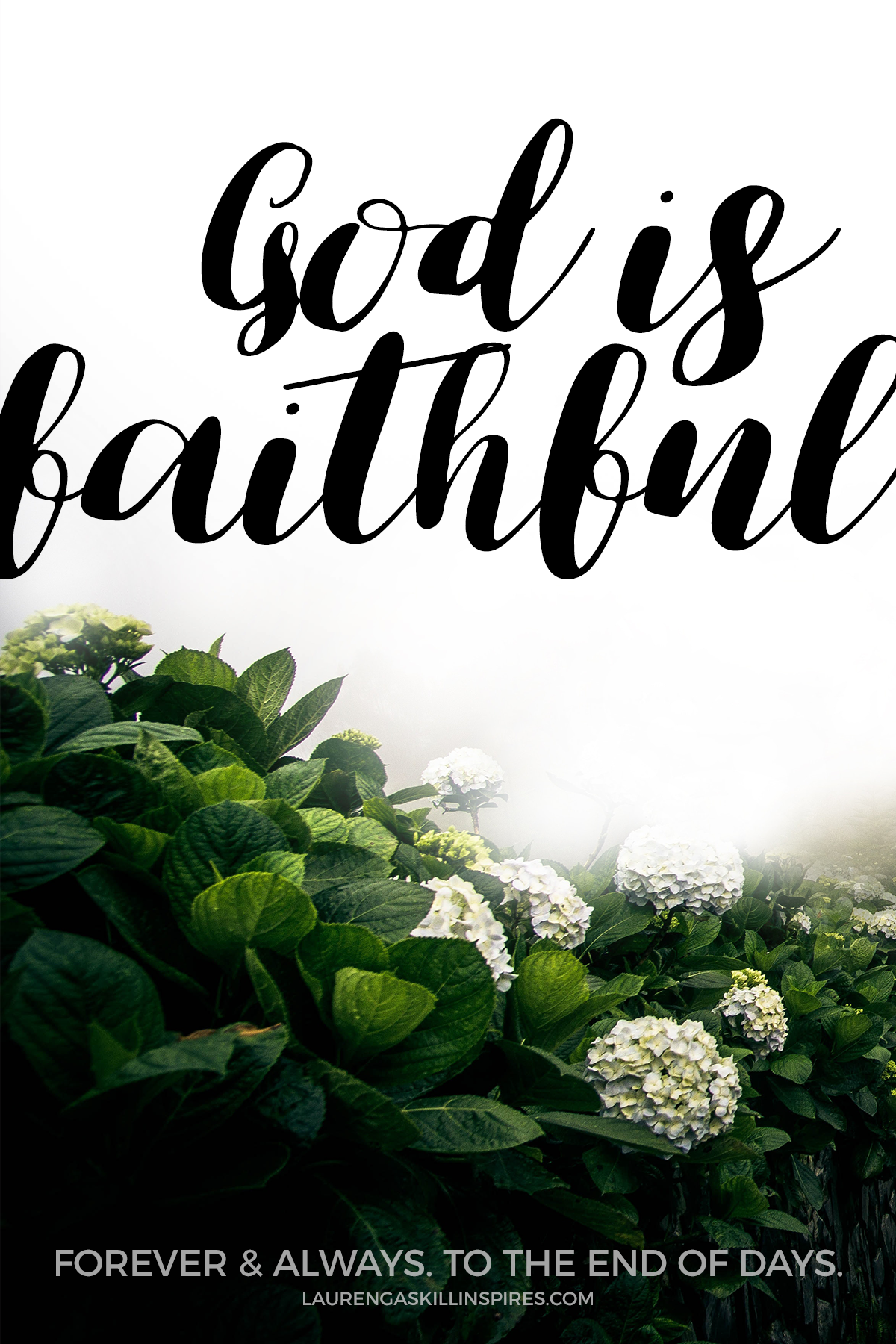 So, with arms wide open in surrender, I'm believing that His joy is better than worldly happiness.
Happiness and circumstances are temporary, but the joy of the Lord? It's eternal. It's a lifeline. It's our strength (Nehemiah 8:10).
And here's what I'm discovering: JOY is ultimately what enables us to have the strength to fight for faith and keep hope alive. It's God's gift to us, especially in tough times. Because He KNOWS. He knows how rough life can be. He holds our every tear in His hands. He has felt the pain of what it means to be human. But He doesn't leave us alone in our brokenness. When we press into Him and express our faith by saying, "Lord I trust you," He gives us His joy. He gives us His peace. And He fills us with His Spirit to help us keep putting one foot in front of the other.
Nothing and no one else on Earth can comfort the soul and show us where to go like Jesus can. I don't know what you may be going through today. I don't know what unchartered waters you are walking on, but let me encourage you: Keep walking by faith, keep choosing to believe, keep pressing into God, keep seeking His face — every single day. And He will show up. He will speak. Because He who promised is faithful.
"Let us hold unswervingly to the hope we profess, for he who promised is faithful." Hebrews 10:23