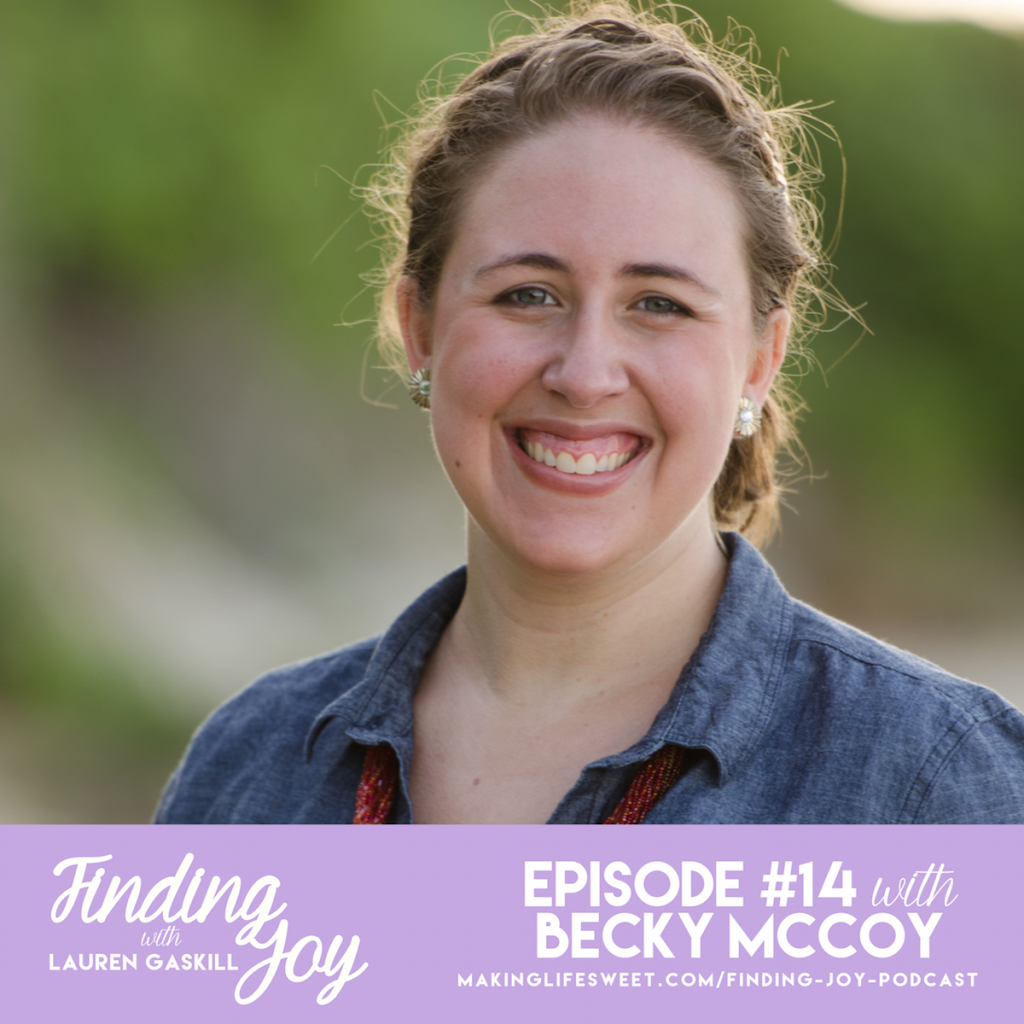 Finding Joy is a podcast dedicated to bringing you encouragement and inspiration in all of life's moments — the good, bad and everything in-between.
Becky McCoy is our guest for the 14th episode of the Finding Joy podcast! I met Becky through the She Speaks Conference last month (she's a fellow podcaster and writer) and I am thrilled to have her on the show with us today. In addition to being a podcaster, she's the mother of two beautiful children, and a lover of books, cooking and hanging out with friends.
After losing both her father and husband in a short period of time, Becky began writing to encourage others to grieve well and live authentically. A big part of her ministry is cultivating communities where safe, gracious, and authentic conversations can take place.
In this episode, Becky and I talk about:
Our love for ice cream.

What it looks like to "live brave."

Her husband's battle with cancer.

How she learned to grieve, through the loss of her father and husband.

What it means to be a new creation in Christ when everything falls apart.
Becky encourages each one of us to choose life and live it bravely — no looking back, no turning back. 
Links From the Show
Ben & Jerry's Ice Cream
Becky's Podcast: Stories of Unfolding Grace
Connect With Becky
Facebook | Twitter | Instagram | Pinterest 
How to Listen to the Finding Joy Podcast
You can listen to the podcast here on this blog, or by subscribing to the podcast through iTunes.

Subscribe to the iTunes podcast HERE.
Review this Podcast
By rating this podcast or writing a short review, you can help others find the Finding Joy podcast more easily! Click here to head over to iTunes and rate Finding Joy.