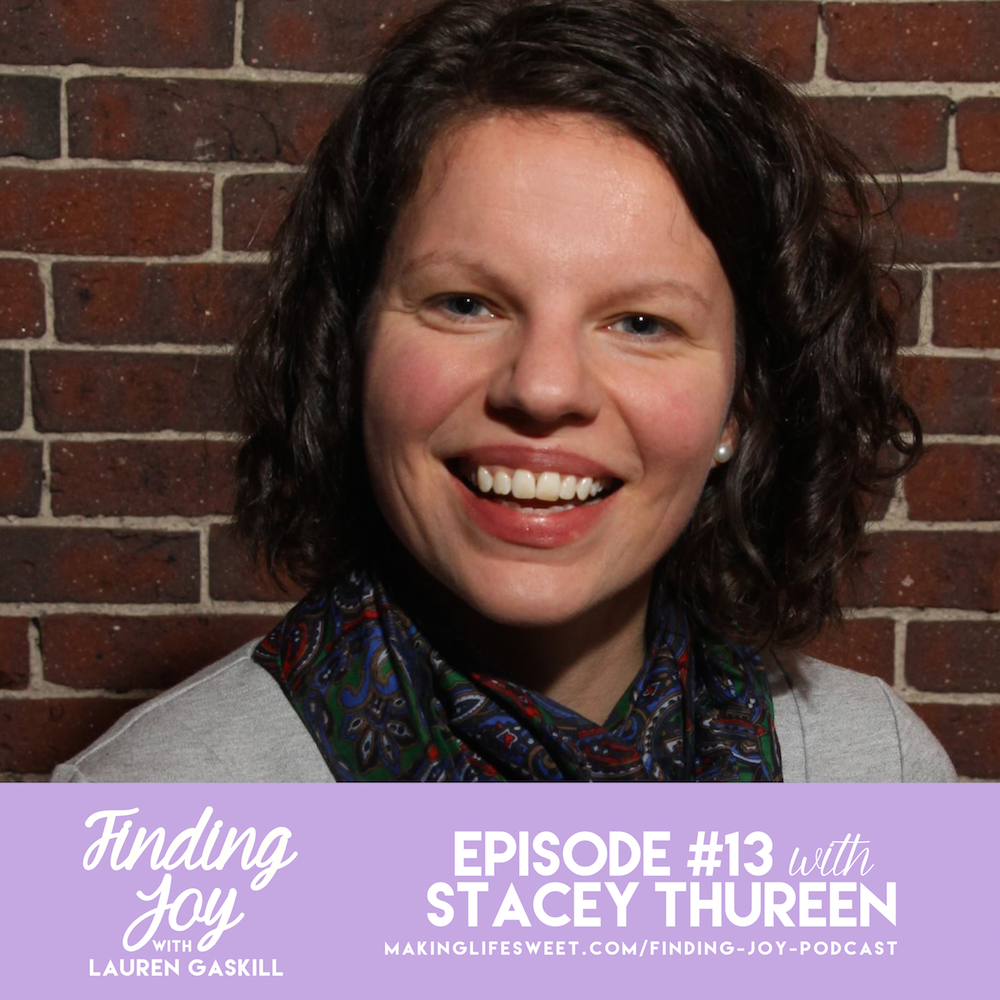 Finding Joy is a podcast dedicated to bringing you encouragement and inspiration in all of life's moments — the good, bad and everything in-between.
Stacey Thureen is our guest for the 13th episode of the Finding Joy podcast! Stacey is a mother, wife, author and speaker whose passion is helping women stay grounded in their faith, so that they can find stability on the seesaws of life. Stacey's writing will be included in the Daily Wisdom for Women 2018 Devotional Collection published by Barbour Books (so exciting!) As one of my fellow former swimming sisters in Christ, Stacey continues to live an active lifestyle which includes keeping up with her young children.
Through her writing and speaking, Stacey inspires women to celebrate the work God is doing in their lives by sharing their stories with others. When life feels mundane, Stacey believes that looking for humor and miracles can provide rest and refreshment for our soul.
In this episode, Stacey and I talk about:
Swimming and the Olympics!

How one Christian's willingness to pray changed her life.
The power of prayer.
How we can find stability on the seesaws of life.
Why it's important to share your story.
Stacey encourages us to lean into what God is doing and devote ourselves to His word. 
Links From the Show
Connect With Stacey
How to Listen to the Finding Joy Podcast
You can listen to the podcast here on this blog, or by subscribing to the podcast through iTunes.

Subscribe to the iTunes podcast HERE.
Review this Podcast
By rating this podcast or writing a short review, you can help others find the Finding Joy podcast more easily! Click here to head over to iTunes and rate Finding Joy.