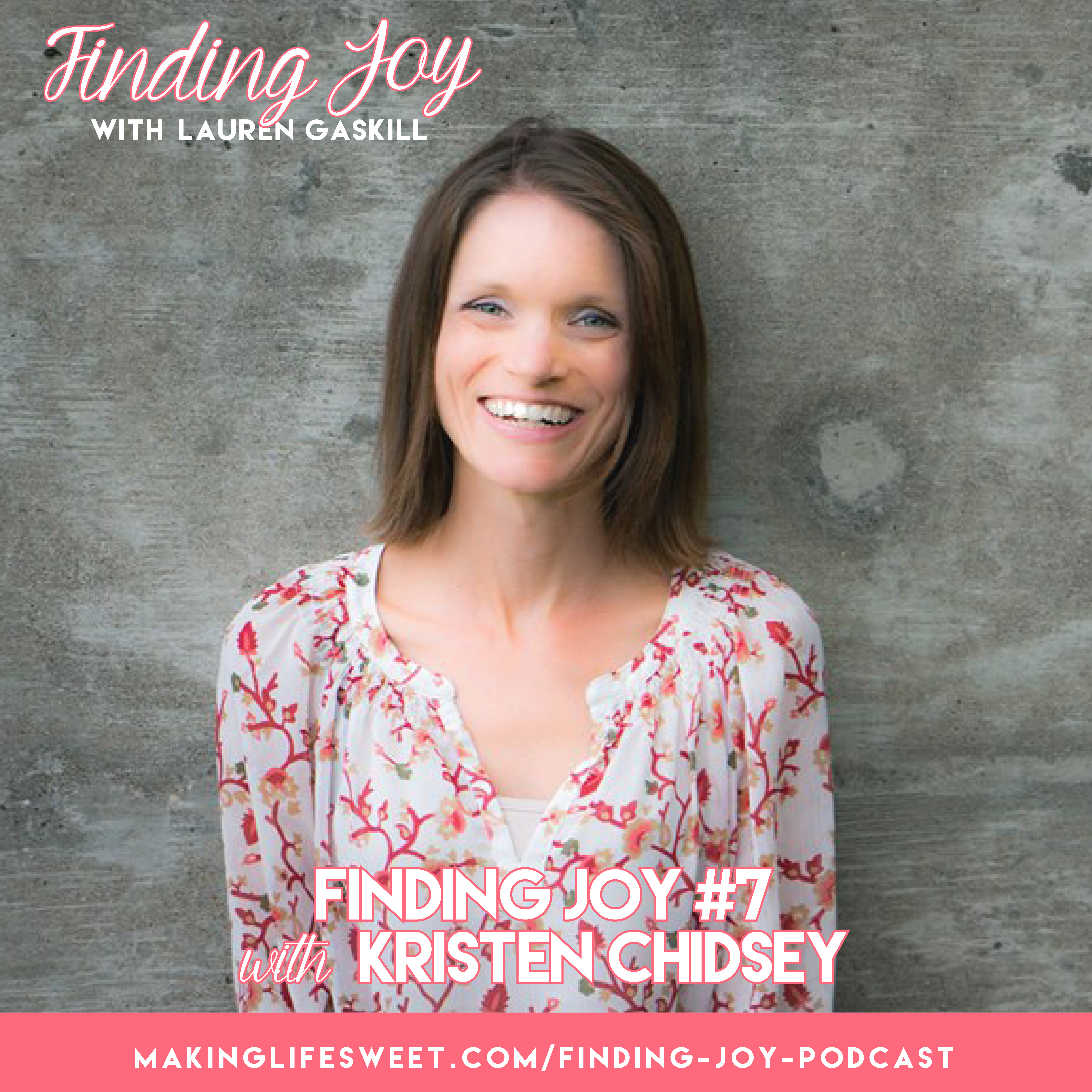 Finding Joy is a podcast dedicated to bringing you encouragement and inspiration in all of life's moments — the good, bad and everything in-between.
Kristen Chidsey is our guest for the seventh episode of the Finding Joy podcast! Kristen is a mother, wife, daughter and follower of Christ who blogs at amindfullmom.com.  Whether she is sharing healthy recipes, rallying support for the cystic fibrosis community, or being a mom to her two adorable children, Kristen loves helping people slow down and aim to being present in all they do.
In this episode, Kristen and I talk about:
Her health struggles leading up to a late diagnosis of cystic fibrosis.

What it's like to be a mom of two children who also have cystic fibrosis.

Trusting God when life gets scary.
Kristen encourages us to keep fighting whatever we are fighting with courage, and to recognize that the best position to be in is on our knees in prayer.
How to Listen to the Finding Joy Podcast
You can listen to the podcast here on this blog, or by subscribing to the podcast through iTunes.

Subscribe to the iTunes podcast HERE.
Review this Podcast
By rating this podcast or writing a short review, you can help others find the Finding Joy podcast more easily! Click here to head over to iTunes and rate Finding Joy.