Friends come and go in this life, but every once and awhile, God brings us a soul sister or brother who quickly turns into a best friend.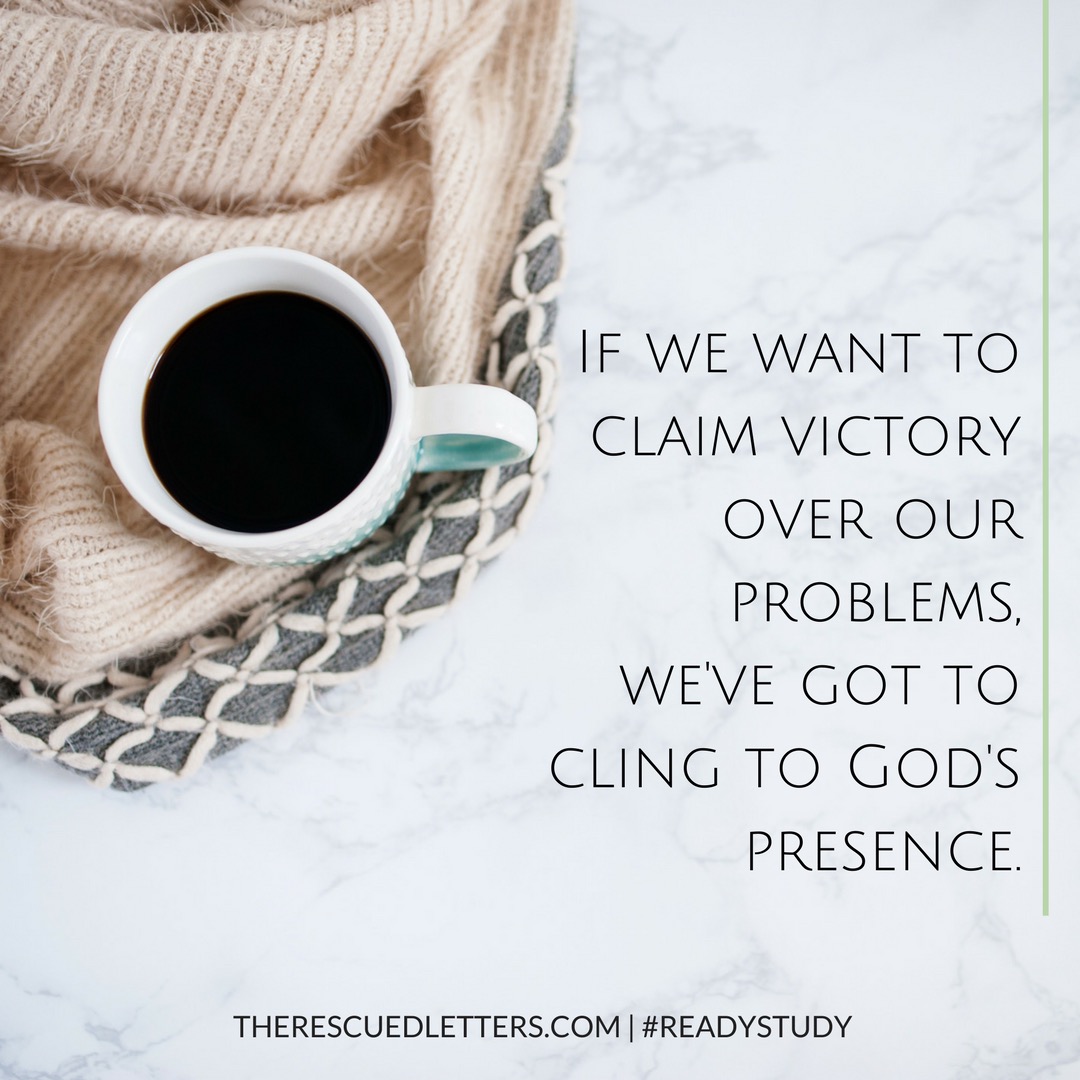 That's exactly what He did for me after being diagnosed with Hypermobile Ehlers-Danlos (hEDS) in 2015. My life felt like it was falling apart, but in the middle of the chaos God introduced me to another Christian writer and EDS warrior, Heather Dixon. If you're a regular reader of this blog, you've probably heard me mention her a time or two.
Though she has a different type of EDS (the vascular type), Heather quickly became one of my dearest, closest friends because of the faith, hope, pain, heartache, struggles, passion, dreams and tenacity we shared.
When Heather and I first met, my husband and I were living in Des Moines, Iowa, a place we knew God had called us to for a season but wasn't our forever home. Because we'd always felt this way, we fervently prayed for the Lord to speak to us when it was time to move.
Just a few months after I met Heather, Alex and I traveled to Charlotte, North Carolina. At this point we'd been praying for God to reveal where He wanted us to be for more than a year … but it wasn't until this trip that we heard Him speak. I remember standing in the middle of a park and feeling His presence like never before. Then, at the end of our walk my husband turned to me and said, "Lauren, this is our home." The look in his eyes and the peace in my heart was all the confirmation I needed to know God was speaking to us, and so we prepared to move to the Charlotte area if and when God opened the door.
But He didn't open the door. Instead, He opened up an even better door — a door near Heather in Raleigh!
Looking back on how it all worked out, our recent move to Raleigh is yet another reminder that God's ways and plans are always better than ours.
When the time came for us to reveal the news to our friends and families, one of the first people I called was Heather. I'm not going to get this right verbatim, but her response was something along the lines of: Lauren, I hope this isn't too bold of me to say, but I think God might be calling us to do ministry together.
Fast forward to September 2017, and not only is Heather joining me on the Finding Joy Podcast to talk about how God gives us the courage to face the unknown, but she has also graciously agreed to be a keynote speaker for the Finding Joy Ladies Night Out 2018 Tour!
Why am I sharing all of this with you today?
All of the things God has placed in my path — my diagnosis, the move, a Finding Joy Ladies Night Out tour — they have all required courage. And as I sit here today and think back on the last year or so of my life … I don't know if I would have had the courage I needed if it weren't for Heather.
God knew I couldn't muster up the courage to face EDS, a move and a huge calling on my own … so He gave me a soul sister, along with other friends, family members and resources to be strong a courageous, as His Word commands.
Because that's what God does.
God helps faithful hearts face life with courage and strength.
Sometimes that help comes in the form of a dear friend. Sometimes that help comes in the blessing of a good day. Sometimes that help comes in the affirmation that comes with an answered prayer. Sometimes that presence comes simply in the form of His presence.
However the help comes, with God, we can find the courage to face the unknown.
Today, Heather Dixon joins me to talk about these truths, which inspired her new Bible study: Ready: Finding the Courage to Face the Unknown: A Six-Week Study on Joshua 1-5
. (You can enter to win a copy of the Bible study below!!)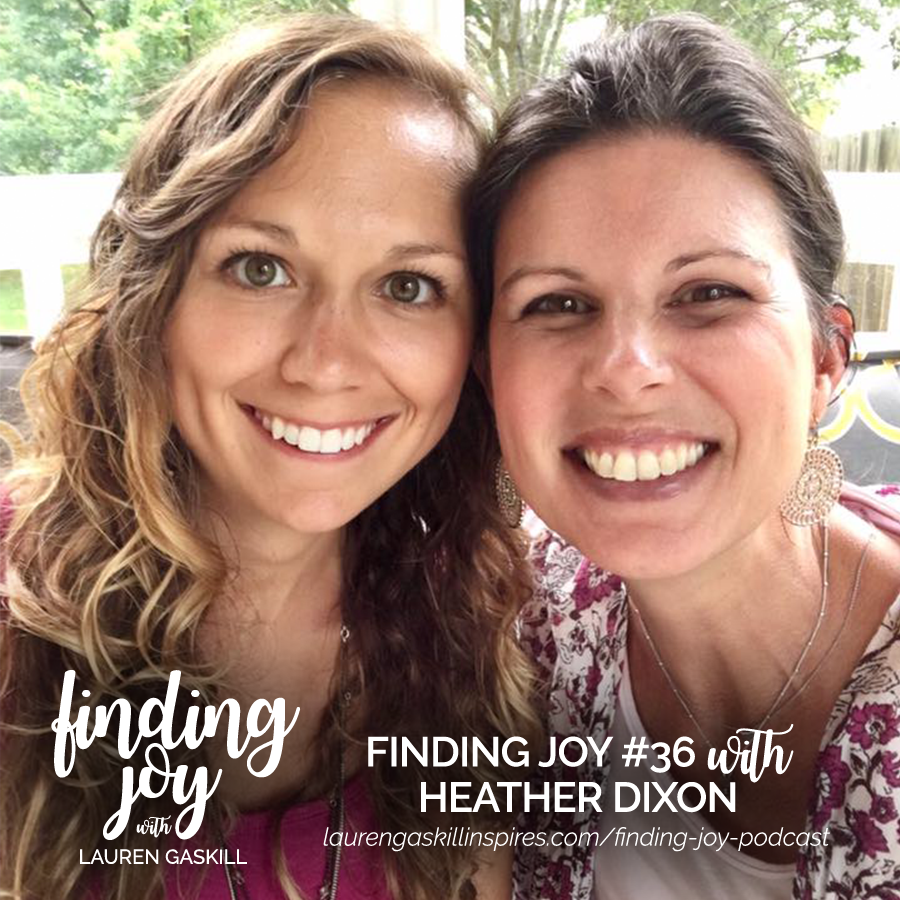 In this episode of the Finding Joy Podcast, Heather and I talk about:
How she came to personally know Jesus and develop a passion for God's Word.
What to do when we think we hear from the Lord.
How God helped her prepare for and overcome the anxiety of living with a terminal disorder.
How the story of Joshua 1-5 can help us face the unknown with courage and strength.
Why faithfulness pleases God and how He responds to a faithful heart.
Heather encourages us to embrace each day as the gift that it really is and rely on God for everything we need.
Finding Joy is a podcast dedicated to bringing you encouragement and inspiration in all of life's moments — the good, bad and everything in-between.
Links from the Show
Ready: Finding the Courage to Face the Unknown

Connect With Heather
Facebook | Twitter | Instagram
Tweet the Podcast
"Ready: Finding the Courage to Face the Unknown" Bible Study Giveaway

How to Listen to the Finding Joy Podcast
You can listen to the podcast here on this blog, or by subscribing to the podcast through iTunes.

Subscribe to the iTunes podcast HERE.
Review this Podcast
By rating this podcast or writing a short review, you can help others find the Finding Joy podcast more easily! Click here to head over to iTunes and rate Finding Joy.
*Links in this post may be affiliate links. If you purchase using one of these links, I will receive a small commission. Thank you for supporting the ministry of the blog!