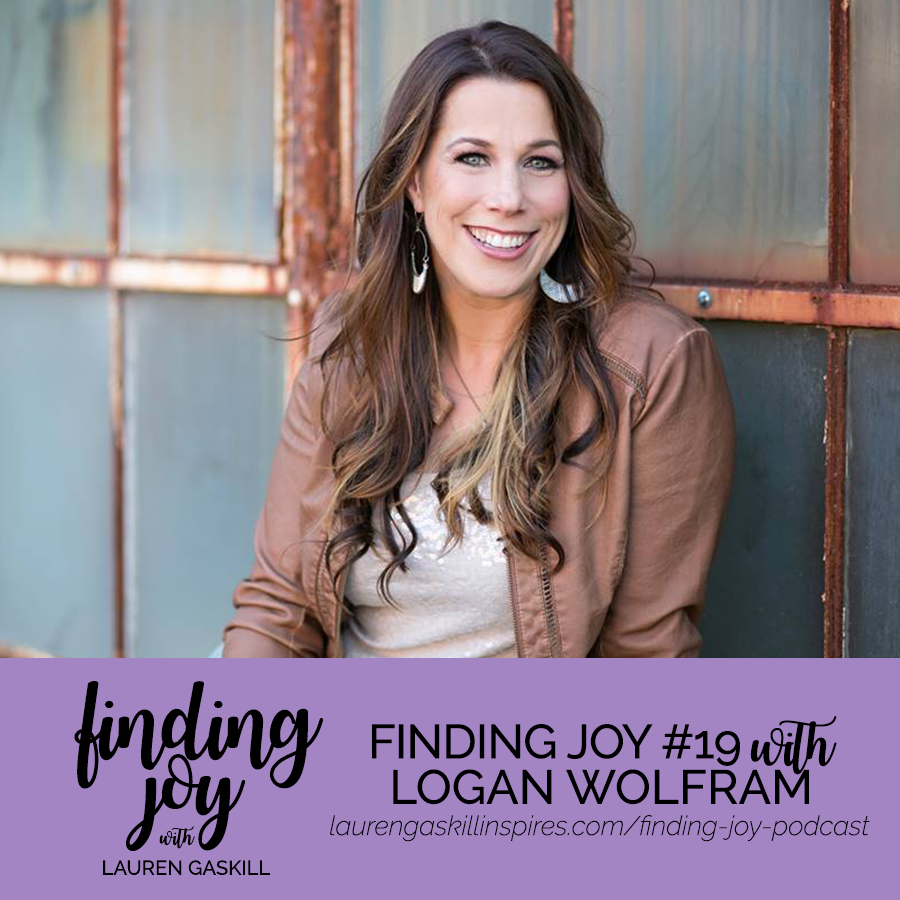 Finding Joy is a podcast dedicated to bringing you encouragement and inspiration in all of life's moments — the good, bad and everything in-between.
Logan Wolfram is our special guest for the 19th episode of the Finding Joy podcast — an episode that's packed full of some amazing practical applications for your life. Get ready for some real talk, ladies, because I learned so much from Logan in this conversation!
If you've never met Logan before today, you're in for a treat. This plate-juggling mom is an interior decorator turned writer, speaker, and host of the Allume Conference. She's a passionate leader who desires to see women live fully in Christ. Her first book, Curious Faith; Rediscovering Hope in the God of Possibility released in March 2016.
Being obedient to the Lord even when it's hard.
How to give yourself permission to be quiet and listen and wait upon the Lord.
The danger of putting God in a box or trying to control His role in our lives.
What it looks like to have a curious, growing faith.
The real meaning of creativity and how fear keeps us from moving forward in our walk with Jesus.
Logan encourages us to embrace our curious side and explore possibility with a God who is unlimited, unpredictable, and ever-loving.

Links From the Show
Logan's Book
Allume Conference
Connect With Logan