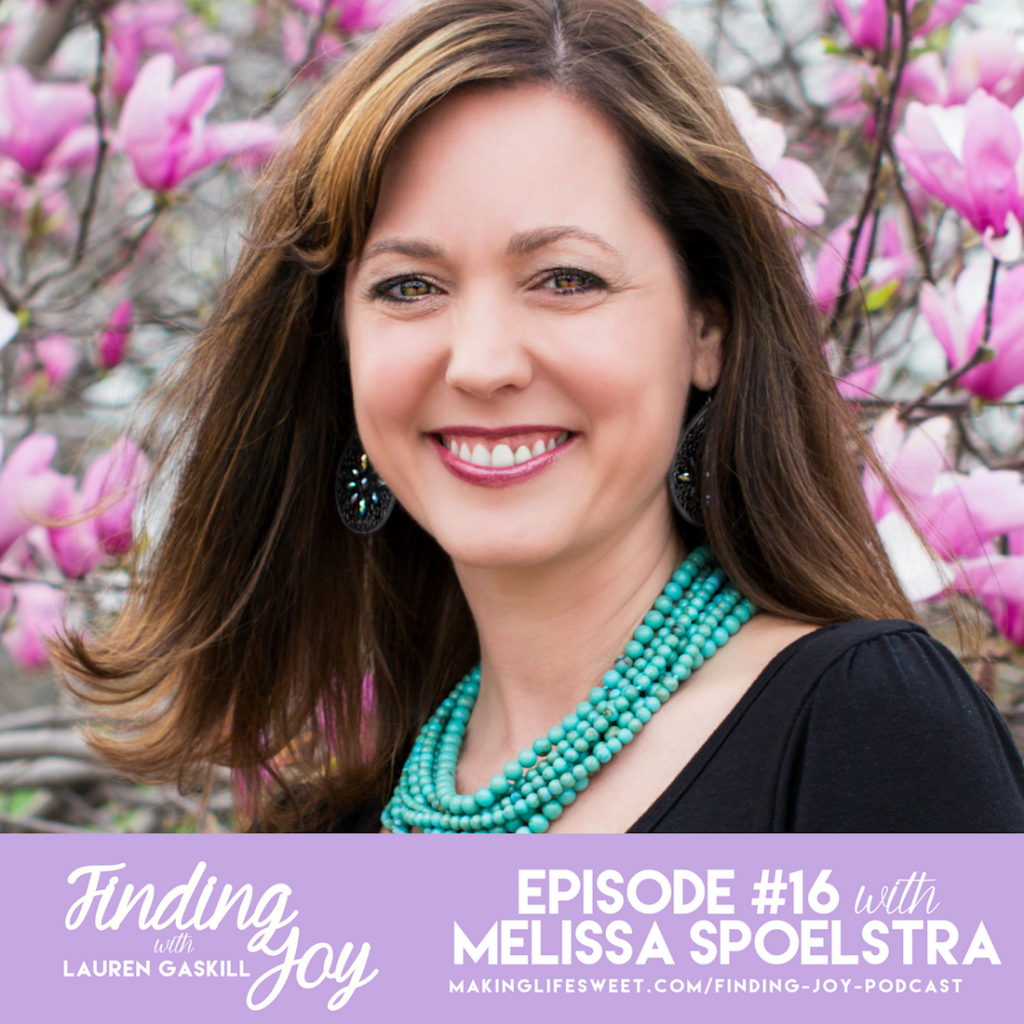 Finding Joy is a podcast dedicated to bringing you encouragement and inspiration in all of life's moments — the good, bad and everything in-between.
Melissa Spoelstra is our lovely guest for the 16th episode of the Finding Joy podcast, and I'm so excited to introduce her to you today. Melissa is a writer, author, speaker and mom who holds a degree in Bible Theology from Moody Bible Institute. Her passion is not only growing deeper with Christ, but also inspiring other women to seek Him by opening their ears to listen to His Spirit, reading His Word curiously, asking questions, and clinging tightly to God through the storms of life.
Melissa recently came out with a new book called "First Corinthians: Living Love When We Disagree," which talks about how we can navigate messy relationships and be image bearers of Christ in our day to day lives. I'm blessed to know Melissa throughout her sister, Michelle Nietert, whom I met at the She Speaks Conference earlier this year, and I'm so excited to have her joining us here today.
In addition to her new book, in this episode, Melissa and I talk about:
She and her husband's experience with church planting.
How we can discover how God has equipped us and live out our callings.
Learning how to find contentment in all circumstances.
How God can use suffering to give our lives an even richer and deeper meaning.
What it means to be a joy finder.
Living out of a place of love even when we disagree.
Melissa encourages each one of us to work out our differences and disagreements with humility and grace, always showing the love of Christ, while still remaining true to what we believe.
Links From the Show
Connect With Melissa