Today on the blog, we're talking about fresh things: the fresh life we have in Jesus, with a side of some fresh and delicious Avocado Strawberry Caprese Salad.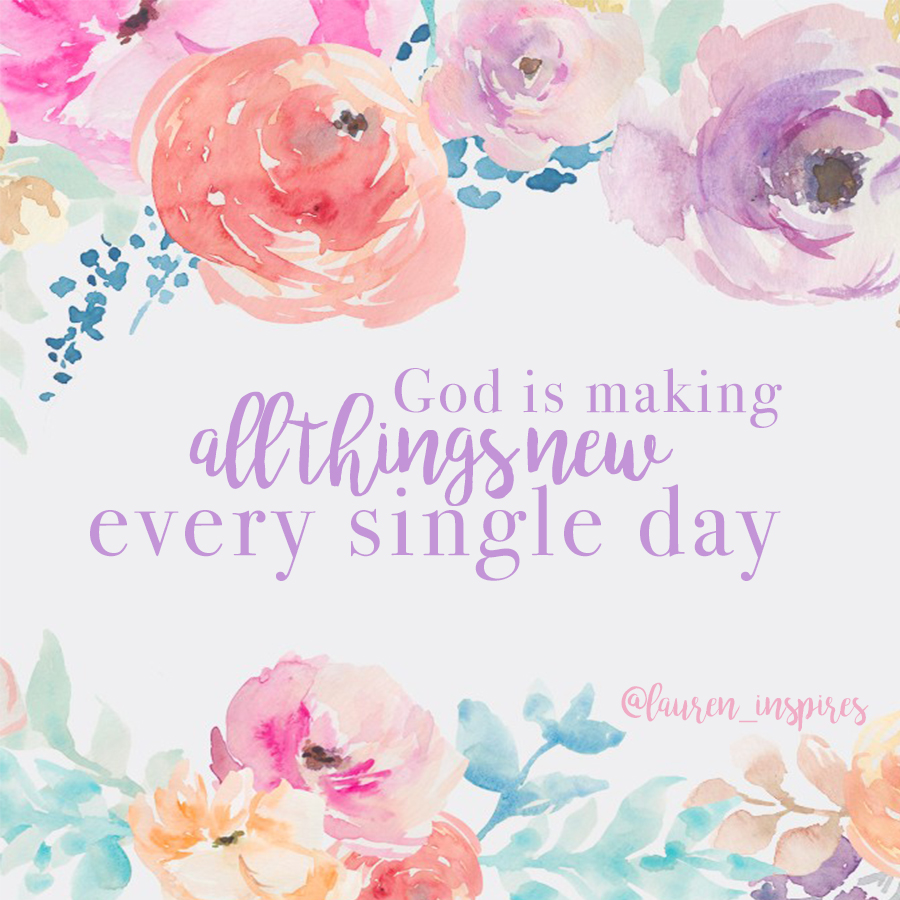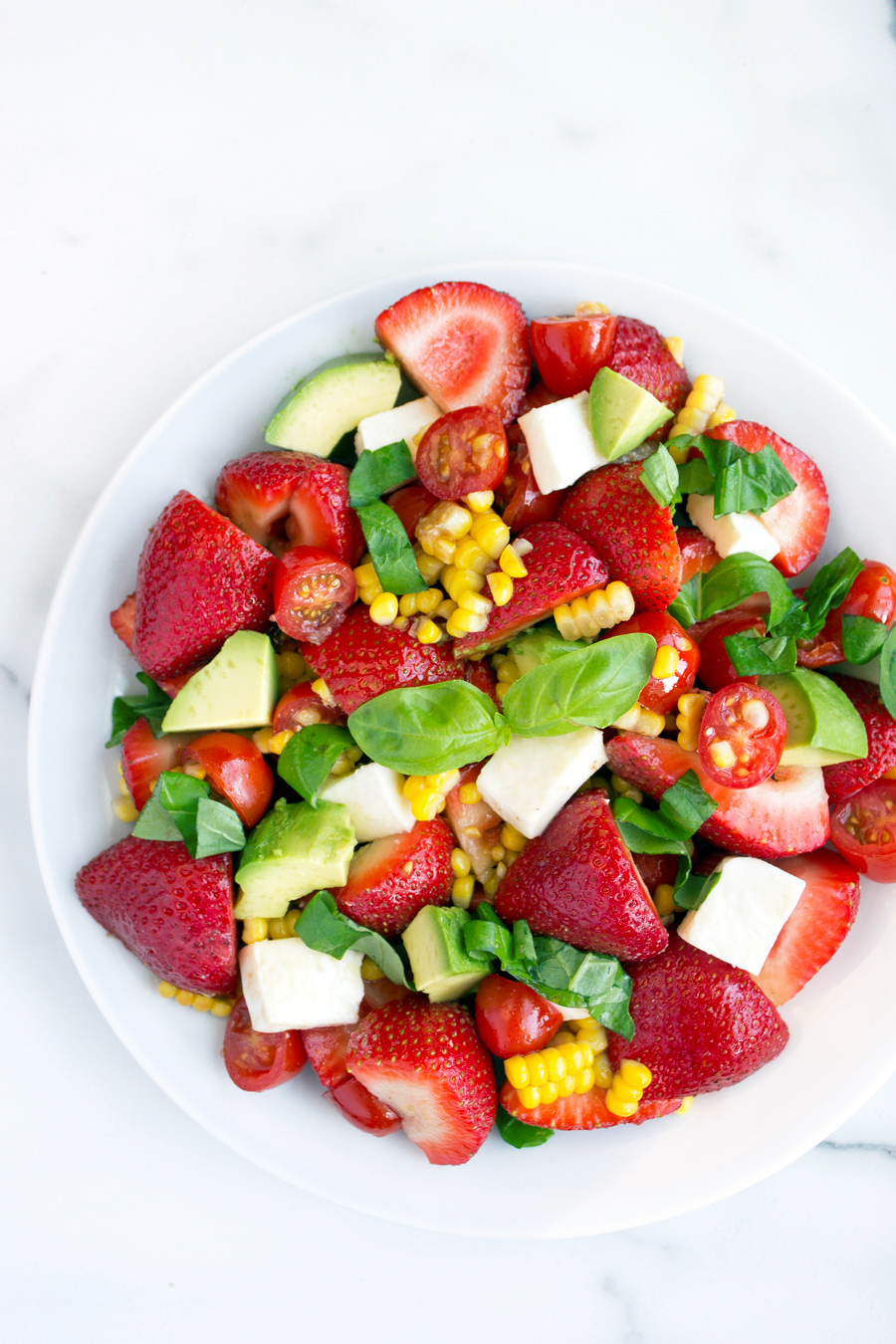 There are many things I excel at in the house, but laundry is not one of them. Luckily God blessed me with a husband who doesn't mind helping wash, dry and fold from time to time. I should point out he is the exclusive washer, dryer and assembler of our bed sheets. Praise. The. Lord.
Making the bed is another one of those things I do not excel at. What takes me 15 minutes easily takes him five. It's always a sweet gift to climb into bed after Mr. MLS has fitted it with fresh sheets.
There is something about the experience and sensation of freshness that is, to me, absolutely ethereal.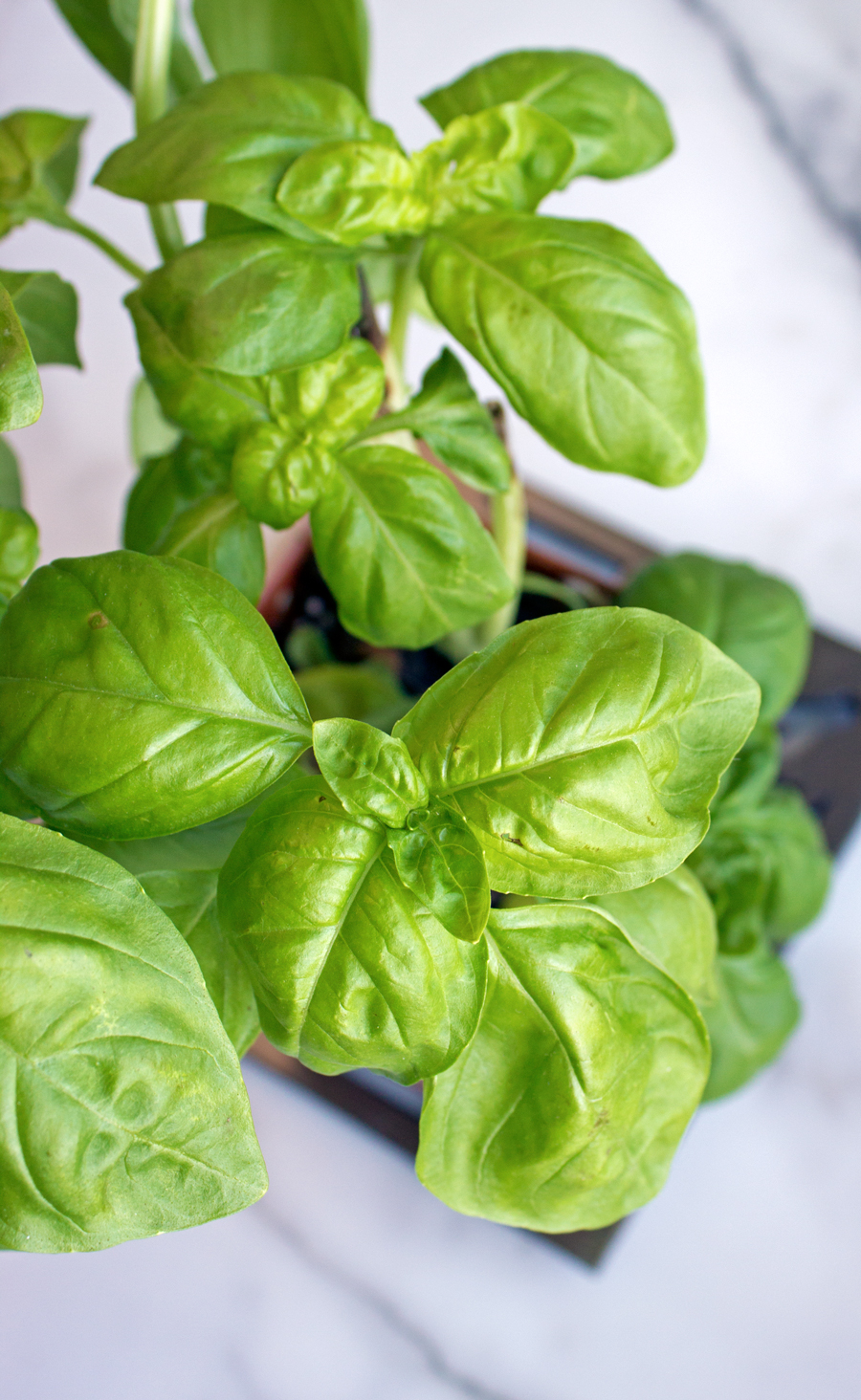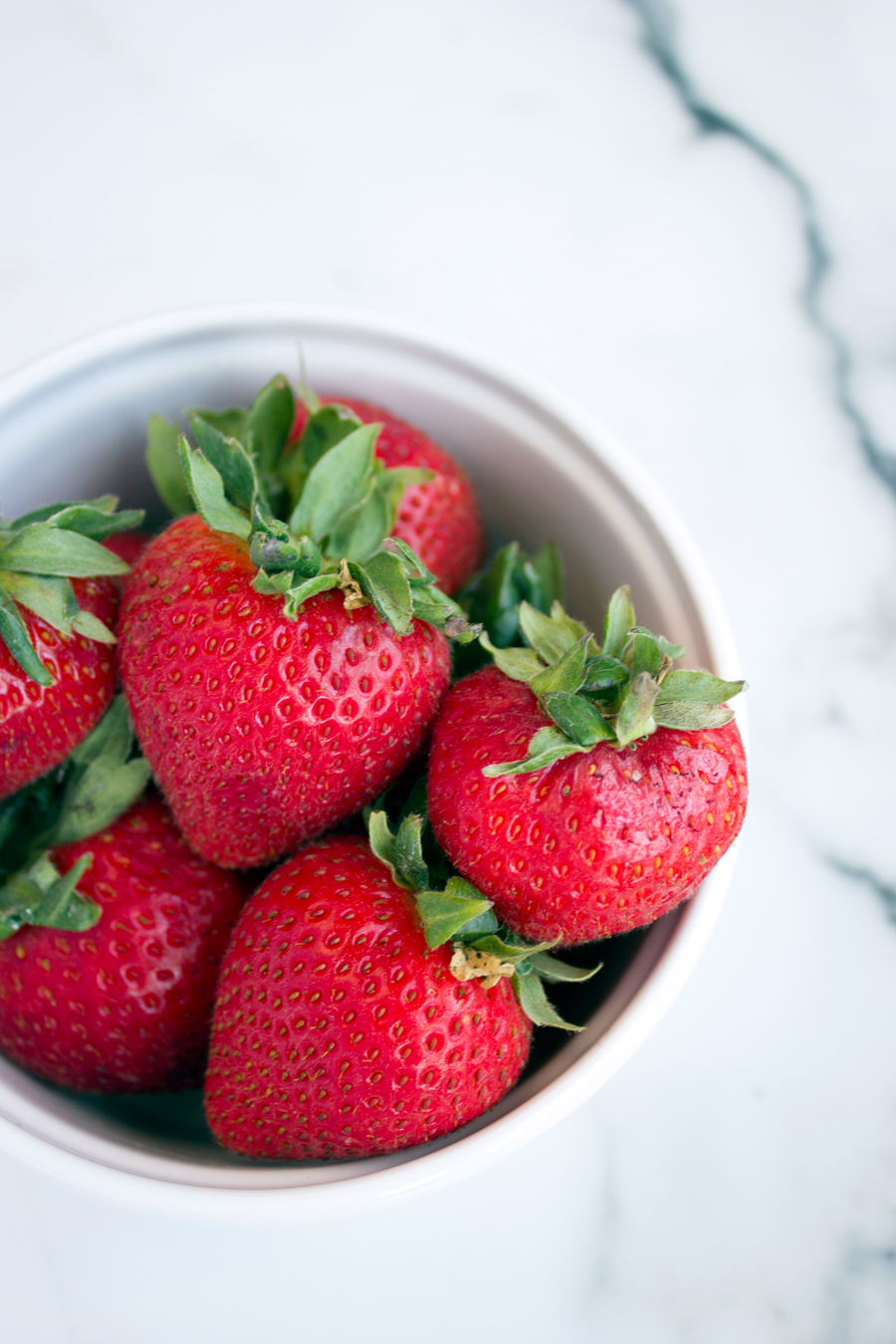 Flowers fresh from the garden. Corn fresh from the harvest. Strawberries just picked from the field. Fresh is definitely best. But do you know what's even more wonderful than fresh bed sheets, flowers, corn and strawberries?
The promise that when the sun rises and we wake up in the morning, we get a fresh, new day. Every day.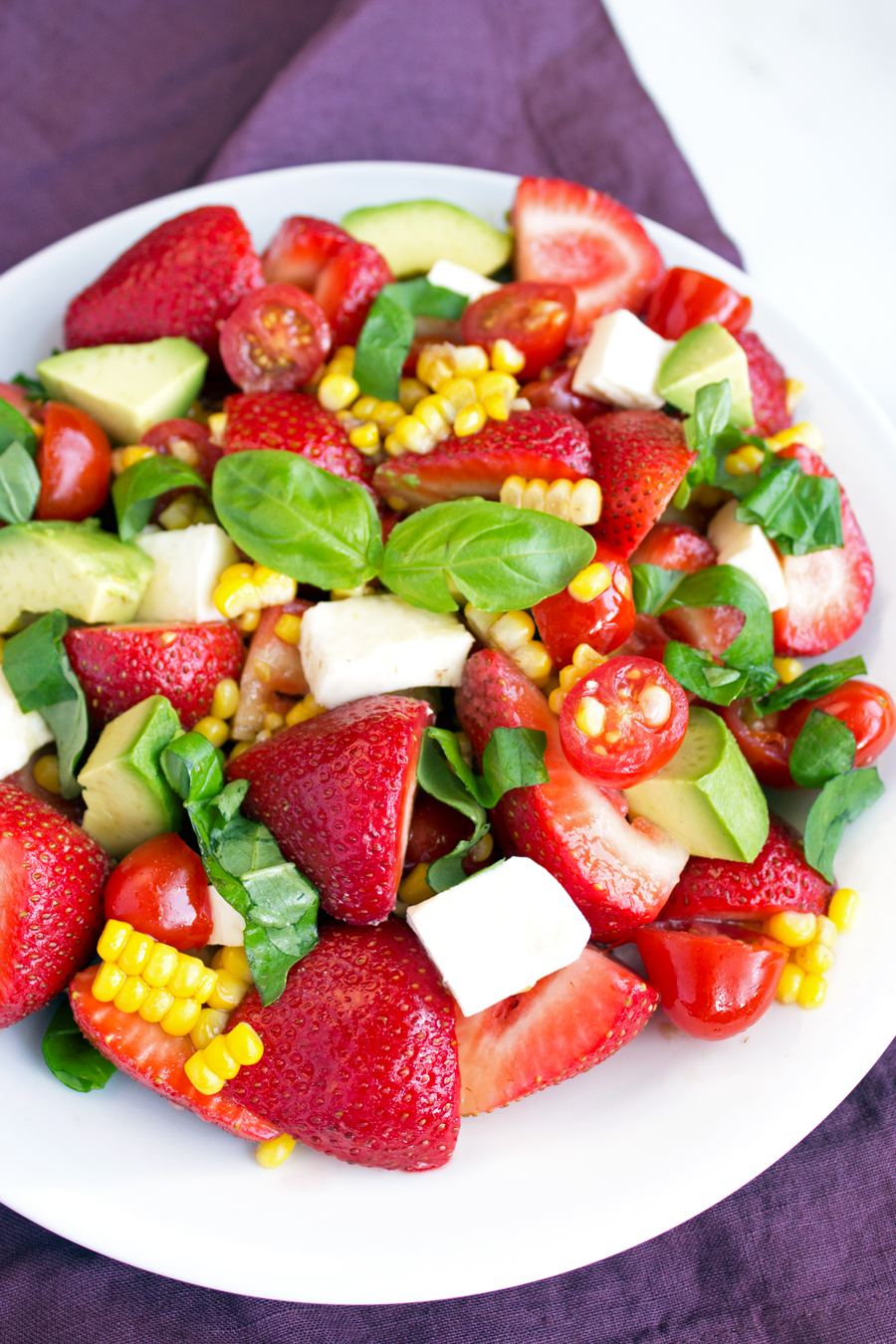 All throughout scripture, God promises His children the gift of new, fresh life. As believers we can rejoice knowing that one day Christ will come back for us and make all things new (Revelation 21:5). But until that day we can trust that He who began a good work in us will carry it on to completion until the day of Christ Jesus (Philippians 1:6). 
The second coming hasn't come yet, but that doesn't mean God isn't already in the process of making all things new.
It's called sanctification, or, the process of being made holy — a process which Jesus set in motion the day He sacrificed himself on a cross for our sin. Jesus came so that we could have new life and have it in abundance (John 10:10). His mercies are truly new for us each morning, and every day He is working to make us more and more like Him as we follow Him.
This of course requires a little bit of work on our end. Every day we must choose to say goodbye to who we used to be — our past sins, mistakes, let downs and hang ups — and say hello to the new creation we are in Christ. Holy. Beloved. Forgiven. Redeemed. Set apart. Inspired. Beautiful. Positively Lovely. This is the fresh identity we have the chance to claim every single day as our Father continues to work on our behalf to change what we cannot, and help us get to where we need to be.
I don't know about you, but I'm so thankful for the promise of a fresh, new day — every day. Let us remember what a precious gift each day truly is, and that we have the ability to choose whether we start fresh or carry old baggage around with us. What will you choose?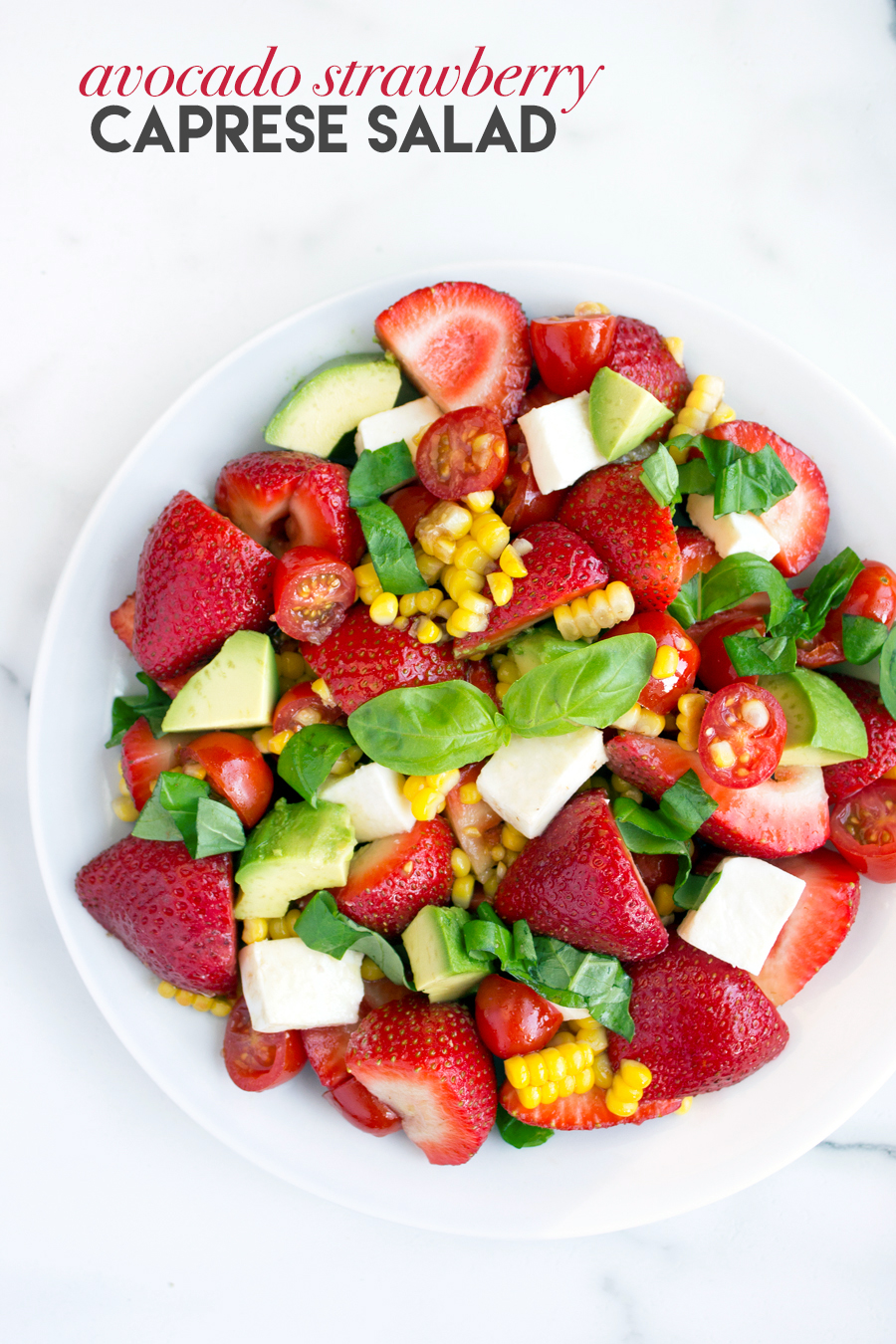 Today I choose to start fresh! And I'm going to celebrate by eating my new favorite fresh summer salad recipe (I honestly think this is my favorite thing I've made all year so far!!) XOXO, hope you love it, too!
-Lauren Gaskill
Avocado Strawberry Caprese Salad
Ingredients
1 ¾ cups sliced strawberries
¾ cup cherry tomatoes, halved
1 avocado, pitted and diced
1 ear of corn
½ cup cubed fresh mozzarella
1/3 cup loosely packed basil, chopped
For the vinaigrette:
¼ cup olive oil
2 tablespoons balsamic vinegar
1 teaspoon brown sugar
Instructions
Fill a pot with about 4 inches of water and bring to a boil. Place corn in pot and cook for 10 minutes. Transfer corn to cutting board and let cool, then use a knife to cut corn off the cob.
Place strawberries, tomatoes, avocado, corn, mozzarella and basil in a serving bowl. Combine vinaigrette ingredients in a small bowl, then drizzle over salad. Gently toss and serve immediately.