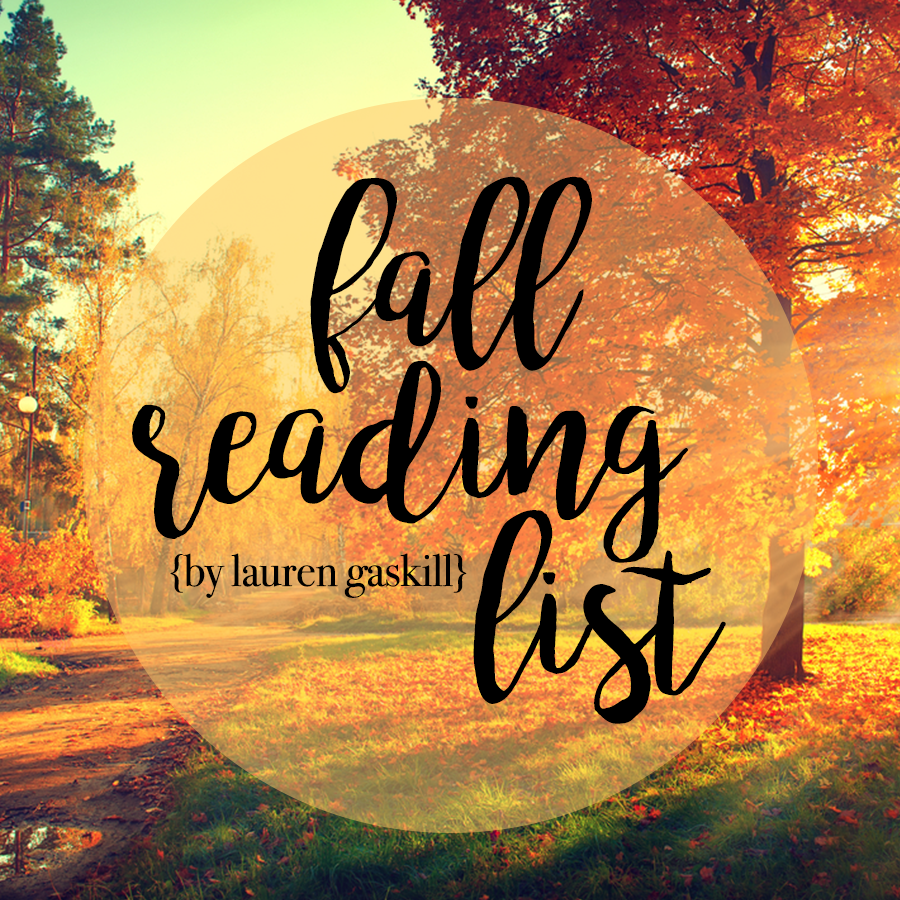 From what I've seen, 2016 has been an exciting year for writers, readers and publishers. Not to say that last year wasn't a good year (check out my summer 2015 reading list for some of the highlights), but I feel like this year's books are richer, deeper and more inviting.
Over the last eight months I've had the privilege of being on the launch team for two incredible books, which are included in this fall reading list. I've read books that have touched and changed me. I've encountered books for mothers, daughters, sisters, friends — books for every woman of every stage. And today, I want to share some of those books with you. Here's seven books to put on your list for this fall:
Present Over Perfect by Shauna Niequist
Do you feel like your life is frantic, chaotic and disconnected? Do you want to live a life that's more meaningful, connected, simple and soulful? I'll be the first to say, yes, yes and yes! Shauna's book is an invitation to pursue the kind of life you want to live. It's a breath of fresh air amid our perfectionistic, overscheduled, overworked culture.
It's Not Fair: Learning to Love the Life You Didn't Choose by Melanie Dale
I wrote about Melanie's new book a few weeks back, but I'm referencing it again just in case anyone missed it. In the words of Melanie, life might not be fair or go the way you want it to, but "it's going to be sor-kay. Sort of okay. I have no idea how I know this or how it's going to be sor-kay, but I know it will be. Somehow. You will survive. You will learn to smile again. You will remember what's important. You will love and you will live and you may even love living."
Come With Me by Suzanne Eller
Like Shauna's book, Suzanne's book is an invitation to learn more about what it means to follow faithfully after Jesus. Suzanne writes about how, when you say yes to Jesus, you take a step away from the uncertainty, the to-do list, the worries and excuses. And you take a step toward the One who promises to delight and surprise, who will transform who you are, how you live, and how you impact the world.
5 Habits of a Woman Who Doesn't Quit by Nicki Koziarz
I had the pleasure of hearing Nicki speak at the She Speaks Conference in July and her heart for inspiring women to persevere is so inspiring! If you've ever struggled with following through — this book is for you!
I Am Found by Laura Dingman
This six- week Bible study is by far one of the best Bible studies I've ever completed. I Am Found focuses on why we hide from God and others, how God's love frees us to come out of hiding, what it looks like to live like we've been found, and how to cultivate relationships that encourage vulnerability.
Uninvited by Lysa TerKeurst
We all experience rejection. And the enemy wants us to feel rejected. He wants us to feel left out, lonely, and less than. But we're not. Lysa's book leads readers through a journey to face their struggles with rejection by steading their soul and restoring their confidence.
Hope Prevails by Dr. Michelle Bengtson
Depression is real, but so is the hope we have in Christ Jesus — the hope that never fails and always prevails. In Hope Prevails, Michelle writes with deep compassion, blending her training as aboard-certified neuropsychologist and faith, to offer readers a hope grounded in God's love and grace.