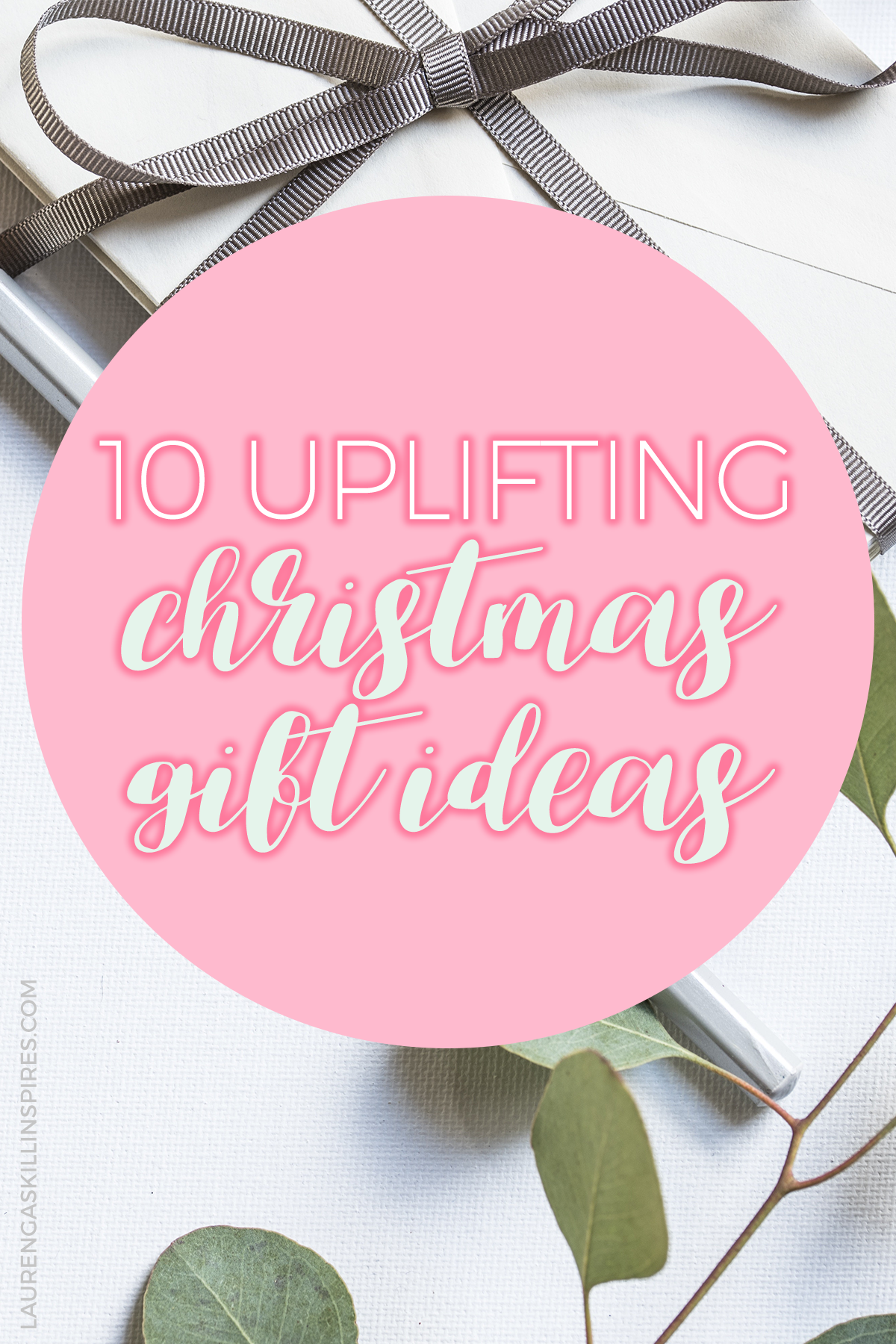 With Thanksgiving approaching, last week, we talked about how to cultivate an attitude of gratitude that lasts long after we've eaten all the pumpkin pie, mashed potatoes, turkey and green bean casserole our stomachs can handle.
Now that Thanksgiving week is finally here, if we're honest, a lot of us have already started thinking about Christmas and all of the wonder, love, joy and giving that goes with it!
Keeping this (and Black Friday) in mind, I couldn't imagine a better time than today to share this list of uplifting Christmas gift ideas with you. We have an amazing opportunity to share the love and joy of Christ through gift giving, and with these gifts, you can be sure you will do just that.
10 Uplifting Christmas Gift Ideas for 2017

The Hope Deck
With 30 uniquely designed cards, and a wood stand for display and is packaged in a cute cotton bag, the Hope Deck is an incredible tool that helps us stay connected with God and His promises! This small gift has the potential for a huge eternal impact, and is perfect for anyone who needs encouragement (don't we all). Scroll to the bottom of this post for a chance to enter to win your own Hope Deck!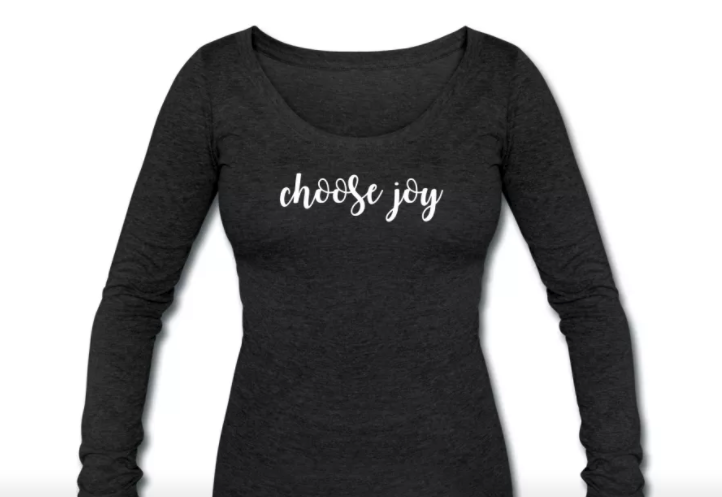 Choose Joy Long Sleeve Tee
I actually own four of these long sleeve tees because not only are they incredibly soft and comfortable, but I also need to be reminded to choose joy on a daily basis. (Full disclosure: I did design these, but I'm not kidding when I say these shirts are pretty much all I wear in the winter. Just ask my neighbors!)

Cross Charm Bangle
While 31 Bits makes a variety of wonderful jewelry pieces (see above), the cross charm bangle helps us keep our eyes and minds on the cross as we go about our busy schedules. (Perfect for the teen or young adult in your life!) Fun fact about 31 Bits: All products are thoughtfully designed and ethically made. You can learn more about the company's heartbeat and mission here.

Unwrapping the Names of Jesus Advent Devo
If you listened to the Finding Joy Podcast episode with Asheritah Ciuciu last month, you might have heard about the Unwrapping the Names of Jesus Advent Devotional
. Each week begins with an interactive family devotional that equips readers to celebrate Advent together; offers five daily reflections that focus on that week's name of Jesus; and includes suggestions for fun-filled family activities or service projects. Think of this idea as a pre-Christmas gift idea for the entire family!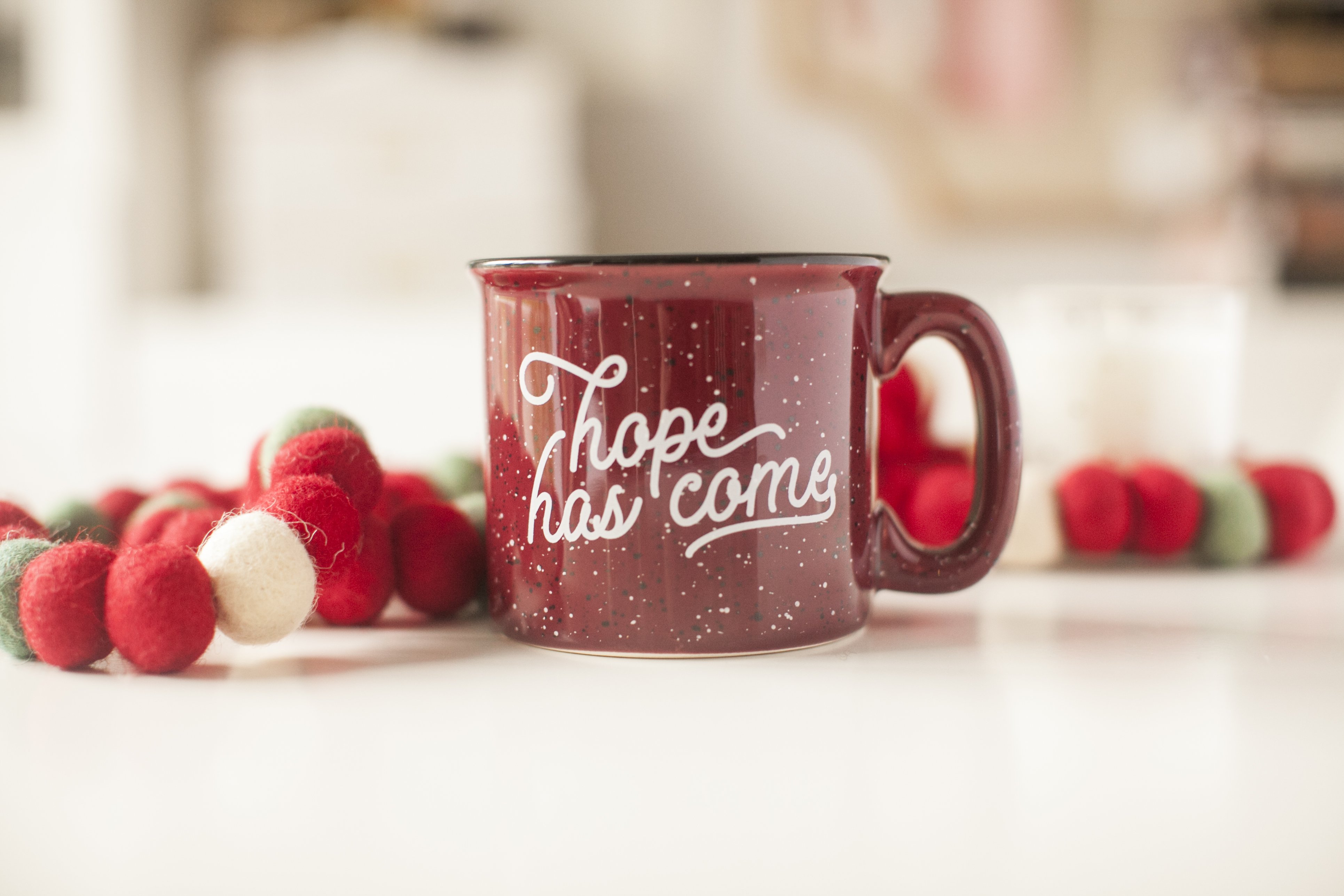 Hope Has Come Mug
I dare you to look at this campfire mug and not feel cozy inside! In all seriousness, this mug is perfect for the coffee, tea or hot chocolate lover in your life, and it also reminds us of the hope we have in Christ.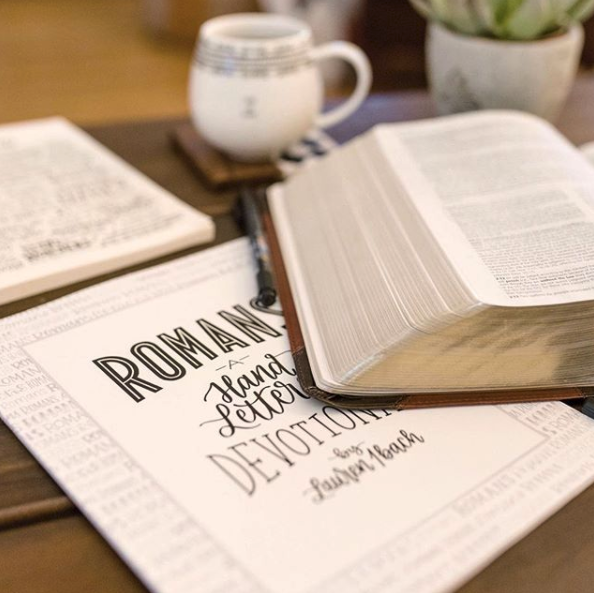 Romans: A Hand Lettered Devotional
I had the pleasure of meeting the author of this devo, Lauren Ibach, through a mutual friend, and OH MY GOODNESS is this girl talented. I love what Lauren writes about this Romans devotional on her Etsy site: "Reading the Bible can be overwhelming. There are so many little words crammed into tight margins on thin pieces of paper, it can be hard to take it all in. Romans: A Hand Lettered Devotional takes away the intimidation that can often come with approaching the Bible. This devotional is not a formal Bible study, but can act as a companion to your personal studies by highlighting key verses and themes through hand lettered art and devotional thoughts behind each chapter of the book of Romans." A wonderful gift for anyone (and you can enter to win one below!).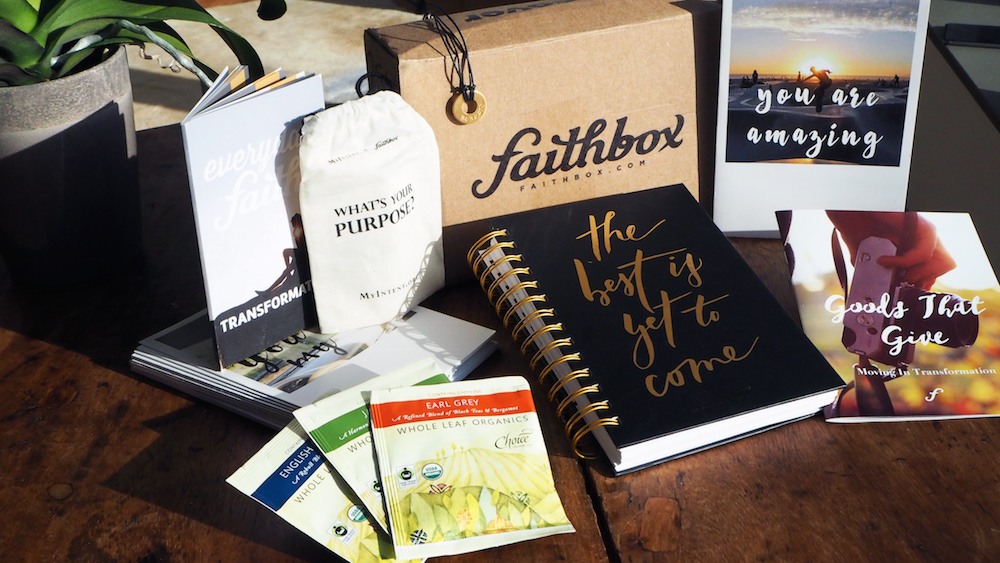 A Faithbox Subscription
Faithbox inspires daily Christian living by helping people grow in their faith, impact their community, and discover meaningful products from companies that do good. Plan options include a monthly box, 3-month plan and yearly plan. Bonus: Every box that you purchase provides three meals to hungry kids via our Rice Bowls partnership! Plus, many of our products are from companies who match our purchases with an equivalent donation to a worthy cause.
"The Christmas Shoes" Movie
Warning: purchasing this movie for yourself or a friend may result in a whole lot of ugly crying. Nevertheless, The Christmas Shoes
 remains one of my favorite Christmas movies of all time, and as heartfelt as the message is, it uplifts my heart every time I watch it.
Lavender Essential Oil Spa Basket
If you've been around this community long enough, you know I am a huge proponent of self care. We can't love others well if we aren't loving and taking care of ourselves, amen? That's what I love about this gift idea. Give someone a Lavender Essential Oil Spa Basket, and you'll help them take one more step toward loving themselves well.
Willow Tree Courage Angel
Of all the beautiful Willow Tree figurines out there, this courage angel is one of my favorites. Whatever challenges we face in life, this angel reminds us of the victory and triumph we have in Christ.
Uplifting Christmas Gifts Giveaway — Hope Deck & Romans Devotional

*Links in this post may be affiliate links. If you purchase using one of these links, I will receive a small commission. Thank you for supporting the ministry of the blog!